Photo: Zen Chung/Pexels
I was sexualised before I was mentally ready for it. How can I prevent that from happening to my child?
Don't let your fears clip their wings
Riddhima Sharma* was 14, when a male relative asked for her age. When she responded, he stared straight at her chest and said "Oh, you don't look that old". That was the first time Sharma started viewing her body as being "different," and something that attracted unwanted and unwelcome attention.
Nearly 30 years later, she confronted that relative in a room full of people, and let him know how his comment had made her feel, and how it shaped her as a person. She finally got to say all the things she had thought of every time she replayed the incident in her head.
"My body started shaking, I felt like a weight had lifted off my chest, like I could breathe easier. It was my way of telling my younger self that she was safe. I wish I could've done it sooner, or better yet, in the actual moment that this man had decided to make me feel uncomfortable in my own body" recalls Sharma.
A young girl might not even know what sexualisation means, but their first experience with being at the receiving end of it can have deep-seated effects. "I dressed in loose T-shirts, and put tonnes of oil in my hair until I was in college, because when I was very young, my tuition teacher's husband had tried to act funny with me. I didn't want to attract any attention, good or bad," shares Smita Sanghi.
Kids start getting sexualised by society as they tip-toe into puberty, which kicks off emotional conflict. "It is exciting, but at the same time, makes them very self-conscious," explains psychologist Prachi Vaish.
On one hand, teens desire attention from the person they are attracted to, but they are also aware of all the unwanted stares and comments coming their way as their body changes.
This is also when they first encounter statements like "Short skirts invite trouble" or "Men will be men." And these statements might brainwash young minds into thinking they have to shoulder the burden of shame.
"Shame is a very limiting emotion, and is not the same as guilt. Guilt is about an action you may have done that you feel doesn't align with your values, so you try and work on it. But shame becomes about who you are. You feel responsible for other people's emotions, choices and actions," explains Vaish.
Long term effects of sexualisation
Sexualisation of young girls can severely affect their level of confidence and self-esteem, changing the way they react to social situations. This doesn't just hinder their performance in terms of grades, but can also come in the way of them making informed decisions.
"We have ample evidence to conclude that sexualisation has negative effects in a variety of domains, including cognitive functioning, physical and mental health, and healthy sexual development," explains Dr Eileen Zurbriggen, associate professor of psychology at the University of California, Santa Cruz.
It's in every parent's hands to empower their children, while keeping them safe.
And even though there really is no one blueprint for parenting the right way, scroll down for ways that can help you talk about sexualisation of the female body, and empower children in the process.
What parents can do to empower children
Find out how your child feels about their body
In a poll conducted by Tweak India, 46.9% of the respondents admitted to feeling sexualised between the ages of 9-12. So mentally prepare to begin talking to your child by the age of 10, unless of course, they bring it up before you get a chance. The beginning of this discussion should happen by trying to understand how your child feels about their body at the moment.
Probe them gently – "The other day I was watching something, where they spoke about how we have so many thoughts about other people but never really talk about what we think about ourselves. For instance, I look in the mirror and see someone who is not too short, but not too tall, and has brown hair. What do you see when you look into the mirror?"
Like adults, a child might to begin by pointing out their flaws. In such cases, steer the conversation towards a positive direction – "What do you like about what you see in the mirror?"
Once they have recognised all the things they like or love about their body, dig deeper into why they feel uncomfortable about certain aspects, and ask them why that is – "Has something or someone made you feel conscious about your body?"
"This can allow the child to freely talk about their experiences with the male gaze, good touch and bad touch, and other insecurities that they might have about their bodies," says Vaish.
Also, when a child does open up. "Listen. Do not ask leading questions. This can distort the child's story and make them uncomfortable or feel interrogated. It is not your job to get all of the details," explains Danielle Render Turmaud, counselling professional who specialises in sexual trauma, childhood trauma, and interpersonal violence.
Share your experiences
To empower children, talk to them about how you might've struggled when you were their age. "My daughter is 14 now, and I recently shared with her the experience I had," says Sharma. "I hope this encourages her to come and talk to me if ever she goes through something similar. This was my way of showing her that this is something that we can discuss, minus any judgement," she adds.
Statements like 'I didn't know what to do when this happened with me, but I don't want the same for you. You can always come talk to me,' reassure kids, and reinforce that the channels of communication are always open.
Give them a lesson in anatomy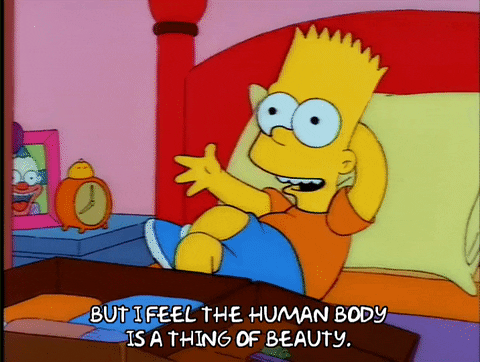 Have a discussion around what our body is for, what it does for us, and how we can honour our bodies on a daily basis.
Just being aware and conscious of how much our body is doing for us, can foster good body confidence, and empower children. It also helps you talk to your kids about what purpose the body is really meant to serve, and in a subtle way, takes away from the importance that is given to vanity, and looking a certain way.
Strike a balance between caution and empowerment 
Despite recognising the importance of being empowered, and knowing how no one else should have the power to use your body to make you feel conscious, Sharma finds herself in a fix, when her 14-year-old daughter says "It's my body, and I should be allowed to wear whatever I want."
"I worry for her safety," she admits, echoing sentiments of parents from across the board.
"A lot of the rebellion stems from parents saying things like "Don't wear this" or "Don't go out at night" without giving the children any autonomy," explains Vaish.
Instead, tell them about what they might face when they venture out, and then go on to educating them about how they can defend themselves – "Carry pepper spray with you. Sound an alarm even if you aren't a 100% sure, you can always apologise later if you misinterpreted something."
Also, explain to them where your concern stems from, and give them agency – "While it is my job to make you aware of where the threats are because I have seen more life than you, I also understand that I will not always be around to pull you back from these situations and there might be times whereby your own choice or by circumstance you may fall into these situations so here is what we can do. And now that you know all this, you can decide if it's safe for you to go, and please let me know if I can help in any way."
And don't forget to remind your child that with the right to choose comes responsibility. Once, they've agreed to taking on the responsibilities, let them take their decision independently.
"When they make a good decision, they can gain the greatest amount of satisfaction and fulfilment because they chose it. When your children make bad decisions, they may suffer for it, but they can learn from the experience and make better decisions in the future," explains psychologist Jim Taylor.
Help them deal with peer pressure
For preteens and teenagers, following the rules is often deemed "uncool." Even if a child does want to exercise caution, they are dissuaded because of what their peer group might think of them.
Empower children, not just by giving them autonomy but also by showing them how to stick by their decision.
Give them a lesson in assertive communication suggests Vaish. "The basis of assertive communication is that I will not attack you for who you are but I will not allow you to walk over me either," she explains.
Encourage them to use statements like "I'm not comfortable with that" or "I don't want to do that," and not use qualifiers like "sort of," or "kind of" to soften the statements because that tends to put them in a weaker light.
Teach kids to trust their instincts
"Your body knows. You are biologically equipped to differentiate between what is right and what is not," explains Vaish.
Keep reinforcing this when interacting with them, and also let them know that you will believe them over anyone else.  Also, normalise asking for permission before approaching your child for a hug or kiss within your family, and friend circle. This gives your child the option to say "no" and feel more in control.
This will also act like a lesson in boundary setting.
Don't let your anxiety take over
"But should I really tell my child about all the dangers that await her. I don't want her to live in fear,"  is a concern many parents express.
One way to avoid this is by separating your anxieties from conversations you have with your child to educate them about the challenges they might have to face.
"No child is born anxious, and more often than not, their anxieties are built off of things their parents fear," explains Vaish.
If you hated maths, you tend to ask your child if they are prepared for their maths exam more than you do for other subjects. This makes them feel pressurised, and eventually become anxious every time they have to study maths.
Parents have to identify the things that make them anxious, and then actively work towards not transferring the anxiety to their children. Be objective when communicating with the child, and if you can't then  fake it – "Be assertive, maintain eye contact, and look like you are in control."
Always be on your kid's team
"My parents have always been my cheerleaders, and showed up whenever I needed them to," says Raina Kshetry, who struggled with body shaming from a young age. " They would always tell me that I am beautiful, and to not let others decide how I perceived myself," she adds.
But sometimes, being supportive isn't enough. "Even though they have been my biggest support throughout my life, I wish that they would've told relatives off every time they said things like 'She should eat less' or 'Why is she wearing clothes meant for children two years older than her.'"
When you stand up for your child against someone who might be crossing the line, it teaches your child how it's okay to stand up for themselves.
*Name changed to protect privacy