Representative photo: August de Richelieu
The child you think is disruptive and inattentive might have ADHD
Don't lose your patience just yet
There was a mosquito bothering him. It sat on his thigh, expertly dodged a fatal slap and flew to an overhead cabinet to sit as still as a rock. Loudly buzzing all the way as if mocking him like a 6th-grade bully. I could see his expression change in seconds, and I knew I'd lost him. I told him to sit still and focus, as I'd done nearly 10 times already. He looked at me and started talking about how his teacher let them play football during history class. I tried to explain to his mother that her son might need special attention. and I wasn't trained to do that. But if looks could kill though, I would be Manorama 6 Feet Under. She was upset that a 20-year-old tuition teacher with no training in psychology (if you don't count the two semesters in college) was suggesting that her son had a problem. Still, I wasn't the first one to bring this up, so she eventually did take him to a child psychologist who confirmed that her 10 year old had Attention Deficit Hyperactivity Disorder (ADHD).
According to research, ADHD "is among the most common neurobehavioral disorders" that affects an estimated 4% to 12% of school-aged children worldwide.
Arouba Kabir, mental health counsellor and founder of Enso Wellness, says, "It may continue till adulthood and affect an individual in innumerable ways. ADHD still remains a mystery for most parents, as its presenting signs are just exaggerated versions of the natural behavioural patterns of a growing child."
Children with ADHD struggle at school and in basic social situations because they're unable to sit still or follow instructions. They may seem perpetually distracted and lost in their own world. They are constantly pulled up in class and punished for bad behaviour.
​​Dr Shachee Dalvi, a practising child psychologist and counsellor says, "In India, statistics show the prevalence of ADHD among primary school children as 11.45%, and 9.45% for secondary school children. But according to my experience, the numbers are higher."
According to ADDitude, a platform dedicated to understanding ADHD, recent advances in neuroscience, brain imaging, and clinical research have made some things clear. ADHD is not a mental illness or a specific learning disability, but a developmental impairment of the brain's self-management system.
Here is where it gets tricky. At one point or another, all children exhibit symptoms of hyperactiveness and have short attention spans. Who remembers the episode of Modern Family when Mitchell and Cam had to attach their daughter, Lily, to a leash at Disney World because she kept taking off?
So how can you tell whether your child's behaviour is a phase or due to ADHD? Dr Swati Popat Vats, president, Podar Education Network, says, "Most of the signs are seen by age 12, but sometimes appear as early as 3. So, if your child is absolutely unable to sit in one place or focus on any task, then ADHD may be the cause. But this doesn't mean that children who lose interest in an activity because of boredom should also be labelled as having ADHD."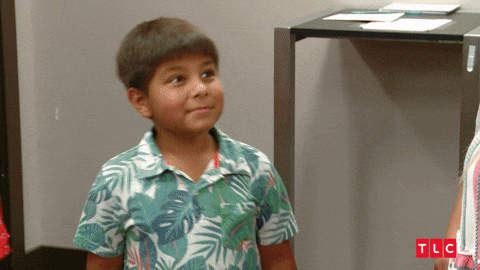 Don't hesitate to get your child tested if they are showing signs, because what you may call unconditional love may actually be denial. ADHD is not a comment on your parenting.
Sujata's son, Aditya*, was diagnosed with ADHD when he was 14. After a long war with academics, he finally found some respite when his 9th-grade class teacher strong-armed his parents into getting him tested. Until then, Krishnan says that her son couldn't sit still for more than a minute. He was always hopping around like a rabbit chasing a carrot on a string. She said, "We all thought he was just badly behaved because he was impulsive, would talk non-stop and couldn't remember things that were just told to him. We thought he was acting out on purpose because he didn't like to study. Turns out, all he needed was special attention." Aditya is now a happily adjusted college student.
Dr Neha Smita Lal, consultant psychiatrist, Jain Multispecialty Hospital, says, "If a child appears to be more active than their peers, disruptive in class or at home, is easily distracted while doing any task and cannot complete them, does not think before acting and gets hurt often, it should ring alarm bells. But seek professional advice before labelling them because many kids can occasionally be hyperactive, inattentive and impulsive."
The Diagnostic and Statistical Manual of Mental Disorders (DSM) has previously identified three types of ADHD – Primarily hyperactive-impulsive type, Primarily inattentive type (formerly called ADD) and Primarily combined type.
Warning signs of ADHD in children
Has trouble paying close attention to tasks 
Children who suffer from ADHD are easily distracted, often forgetful and disorganised. They also struggle with completing tasks. Does your child start doing their homework but get sidetracked in three minutes?
Vats says, "Sometimes, children don't pay attention to certain tasks because they don't like them or they don't like the reaction that adults give them if they don't complete those tasks. But with ADHD, the child is not able to pay attention to any task, starting it, then moving on to another, then abandoning that too." She adds, "Because of their hyperactivity, they are not able to control their impulses or keep their focus on a task."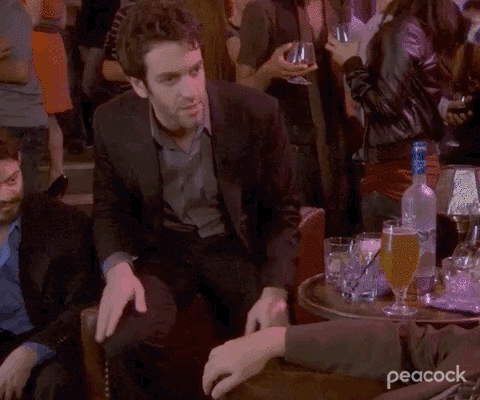 Constant fidgets and is unable to play or work quietly 
Neev* was diagnosed with ADHD when he was 9.  He was the naughtiest child in class, talking non-stop and disrupting everyone else. He describes being forced to sit still as incredibly uncomfortable. Like an itch you can't reach. Now 13, his foot shakes incessantly, he's always chewing gum and playing with his little green fidget cube.
Dalvi says, "Due to poor concentration, short attention span, poor coordination and daydreaming, children with ADHD are unable to play or study quietly."
They may fidget with anything in sight, it's not an impulse they can control.
Has trouble following directions 
Vats says, "If you see your child is unable to pay attention to instructions for any activity, these are definitely first signs of ADHD."
Have you ever noticed that your child's notebook is filled with doodles? Do their teachers complain that they can't keep track of a list of instructions? At home, when you ask your child to finish a few chores, do they just skip over a lot of them? Dalvi says, "Due to lack of focus, they are unable to concentrate on what is being said, which leads to lack of comprehension and thus they are unable to adapt to instructions and directions."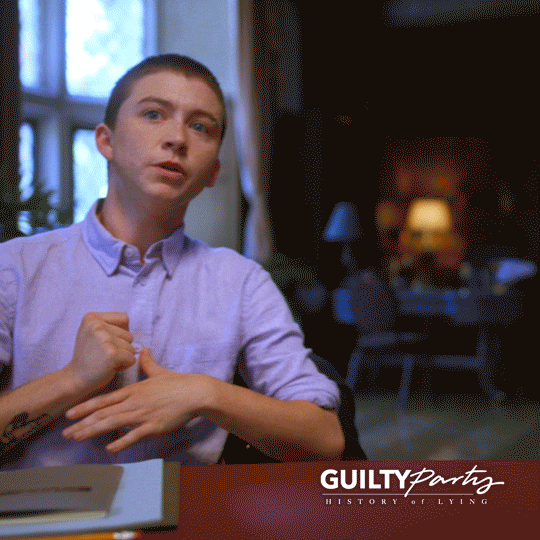 Poor time management
Psychologist and ADHD expert Russell Barkley has famously said that ADHD is not a disorder of knowing what to do, it's a disorder of doing what you know — at the right times and places.
According to an article on ADDitude, it's mostly about executive dysfunction. Our executive functions help us plan, focus, remember instructions and multitask. People with ADHD live in the moment. Not in the Carpe Diem way. They have trouble figuring out what they can do now that will benefit them tomorrow. They also find it difficult to assess how long it will take them to finish a task. For instance, being unable to complete an exam because they miscalculated the time each answer would take.
Lal says, "Proper time management requires meticulous planning and paying attention to details of a task. Difficulty in sustaining attention makes it difficult."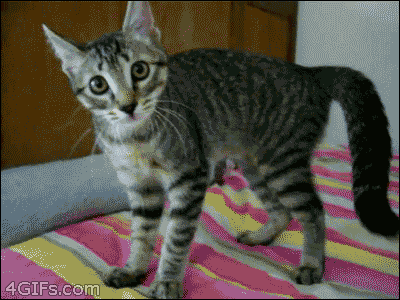 Here's the crorepati question. How do you know when your child needs you to intervene and get help? Most Indian parents chalk up these behaviour patterns to the child being naughty. They may pass comments like, "yeh haath se nikal raha hai" and threaten to send the child to boarding school.
Thankfully, Vats has a solution for us. She believes "observing children works the best" and suggests that concerned parents maintain an observational chart for 15 days where they note down what tasks their child pays attention to and what tasks seem to bounce off the top of their heads. She says, "If you find in this observation that your child doesn't pay attention to anything and doesn't last in any task for more than a few minutes, and this is the case for every task, then it's cause for concern."
Strategies parents can use to support their children
Stick to a schedule and break down instructions
When I was younger, my parents didn't have a strict schedule for me. I was never forced to go to bed at 9 pm or eat roti-daal-bhaat-shaak for every meal. But this lax parenting style does not work with children who have ADHD. They require order and it's important for them to know what to expect on a day-to-day basis.
Lal says, "Create a daily routine and stick to it. Break tasks into smaller parts, giving clear, short instructions. Limit distractions like television or mobiles, and indulge in physical activity like exercise, dance or other activities to burn extra energy and reinforce regular sleeping habits."
Avoid chain instructions like "wear your socks, put the plate in the sink and then put away your toys". Your child will wear their socks, but on the way to the kitchen, they will find something else to do rather than follow through on what was just told to them.
Another good strategy to apply is to have your child write everything you are saying down. This will also give them something to reference to in case they forget.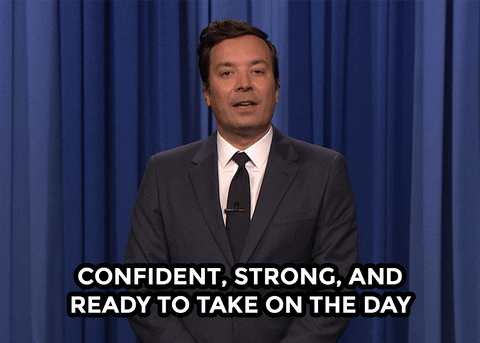 Choose your battles
Anu Desai's* son was diagnosed with ADHD a few years ago. He was always considered naughty, but she decided to get him tested after he got into trouble in school for running out of class and then subsequently sprained his foot while trying to climb his wardrobe. To Desai, her son's diagnosis felt like someone had handed her a code deciphering tool. A realisation dawned on her. She had to start ignoring some of her son's misbehaviours.
The strategy she began using was natural consequences. She would not force him to do anything. If he was engrossed in playing and refused to eat, she would leave the food out for 20 mins and then put it away. When he got hungry, he would have to wait until the next meal to eat. This motivated him to eat all meals on time from then on.
Desai also tried her best to minimise distractions. Children with ADHD are distracted by things others won't  notice. So, when her son needed to perform tasks, she would make sure he was sitting in a comfortable spot far away from windows, doors or gadgets. She'd even keep their cat away.
Knowing which battles to fight and which to forfeit is key when it comes to parenting a child with ADHD. Focus on the issues that matter, and keep an eye on the bigger picture.
Use positive reinforcement
Lal says, "Positive reinforcement techniques help increase desired behaviour. Parents can use this by clearly defining good behaviour and praising the child when he behaves well. Parents need to be clear and consistent in their expectations."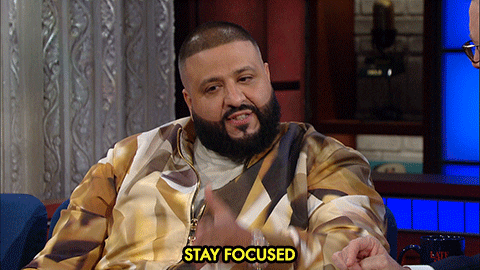 Dalvi adds, "Even when lapses happen, encourage your children by telling them that this is just a setback and this does not mean there is no progress made at all."
Educate yourself
There is no shame in getting help for your child, but first, you need to read and learn all about ADHD from experts and reliable sources.
Vats advises parents avoid throwing the term ADHD around lightly. "Children with ADHD require different handling and support, as per their individual needs. It is very important that the parents don't blame them for the behaviour, the parents need to be supportive and patient. It's best to follow these experts advice.
Want to turn your little one into a reader? Join the Tweak India Children's Book Club. We've launched our first subscription box, a gift for your child (but really, for you)