Representative image: Tribhanga
Talking to my parents can be more dramatic than a volcanic explosion
Learning the art of effectively communicating with my ageing parents
I was 19 when I moved across the country for college. My mom and sister were living in the US, and my dad and I hadn't spoken in a year. I needed to leave home, where no one understood me, where any conversation erupted into a screaming match. Effective communication with my parents was never an easy feat.
Their marriage was already in shambles before my sister and I came along, and falling asleep to their vitriol was our normal. The only wonderfully positive thing that came out of it was the bond my sister and I share – unbreakable.
After I left, things seemed to worsen. Though my father and I had made peace, we barely spoke and, living on my own, I became intensely aware of the myriad differences between my mother and me. I'd wonder out loud to my sister – "Am I adopted?" "I would've said 'maybe', had you not been the spitting image of your father, sans the moustache," she countered. So why was calm and effective communication with my parents so difficult?
As I got a job, fell in love and built a life for myself, the gap only increased. I dreaded going back home — six days was my cap, and they were spent taking deep breaths or losing my cool. There was no in-between.
Surely, this was not normal? On the face of it, most of my friends had "normal" relationships with their parents. Only later, after a few of life's curveballs prompted me to rebuild my relationship with my parents, did I discover how wrong I was.
Talking to other people about their parental relations in a bid to understand my own, I discovered a yawning chasm where I'd only imagined a communication gap.
"I was never close to my dad," shares 36-year-old Alba Dsouza, a marketing professional living in Dubai. "He's always been rigid in his beliefs. He couldn't fathom the life I wanted to live and I was too tired to explain it. There's always been a wall between us. But living apart has helped, he now enjoys my presence. I wish he'd open his mind more though – he'd have more friends if he did."
A piece of my heart went out to Alba's dad. My father, too, was a loner, but now, he was dependent on his daughters for emotional support and was opening up a lot more.
The story repeats itself with Bengaluru-based Rajashree Balaram, who was raised by her aunt and uncle since the age of six. "My father died when I was nine months old. My mother remarried and moved in with my stepfather, along with my brother, leaving me behind. It was only in my 30s that I was able to address this, forgive her, and make peace with her decision," the writer and filmmaker shares.
This hit home. The ability to forgive your parents feels superhuman. Realising that they have, and will, make mistakes was like biting into a cod liver oil pill I'd meant to swallow.
When my marriage ended a few years ago, my mother was devastated. Unfortunately, it seemed like she was more torn up for my ex-husband than for me. He would call her crying, then she'd phone me, begging me to reconsider. I was falling apart as well – all I wanted to do was crumble in my mother's lap, but I just couldn't.
It's taken me years of therapy and antidepressants to not just forgive my mother, but also to understand her intentions. She knew how I felt for my ex, so she naively thought love would conquer all, despite her own failed experience with the institution.
It took some time but I later recognised that her concern was well-founded in the parental need to see your kids happy, healthy and safe. Unfortunately, this may feel — to the child who, is now an adult — overbearing, even suffocating. Naturally, conflicts ensue.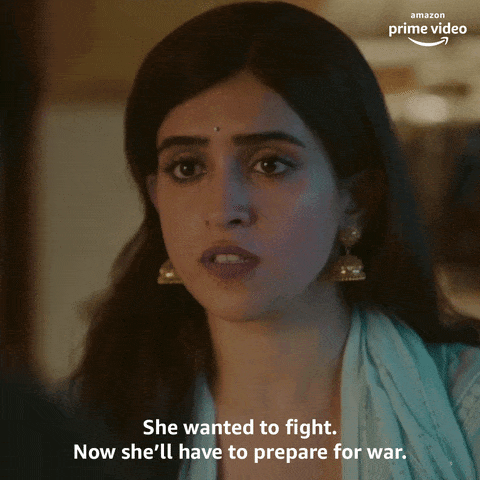 Reflecting on this emotional rollercoaster is 49-year-old Nazma Ansari. "I make adjustments whenever needed. My kids have seen more of the world than I have, so when we disagree about something, I stay quiet, introspect and let it go. I don't ever want them to leave the house upset or angry."
The gap in effective communication between adult children and their parents is an area that has not yet been researched thoroughly. A study conducted by researchers at Penn State found that adult children often attribute their parents' behaviour to stubbornness and the fear of losing independence.
The findings suggested that the adult children and parents see the behaviours differently – while the kids think their parents are being stubborn or resisting them, the ageing parents are holding on to their sense of self and identity.
"I have adapted to my three daughters' polarising personalities. I make sure I don't step on their toes, respect their busy lives, and speak to them only when they call me," says 62-old-year Kolkata-based Dolly Basu. "I am a spiritual person, they are not. I do not force my beliefs on them, but I also ask that they give me my space and let me be happy."
Nafisa Bhinderwala, 61, agrees, "My daughters have grown up to be strong, independent individuals. I may not always understand what they do or think, but I try to be supportive."
The truth is, no relationship is easy. Whether it's with your partner, parents, friends or colleagues, adapting to one another, as you become more set in your ways and believe that your worldview is the correct one, becomes challenging, if not impossible.
But at the core of every relationship are, as cliche as it may sound, forgiveness and understanding. Forgive your parents for being human and making mistakes; accepting that more often than not, they're coming from a place of love; and gently and gradually introduce them to your current self.
I've learned to manage expectations on both sides – nothing is achieved overnight, least of all effective communication with your parents. They may still be familiar with the child version of you or may be holding on to the parent-child dynamic of when you were younger. Including them in your life, speaking to them more often, listening and allowing them space to transition may just help improve that relationship and curb any regrets you might feel later in life.