Representative image: Anna Tarazevi/ Pexels
Should I keep my legs in the air after sex and 13 other questions about getting pregnant you wanted to ask
No stupid questions
"I've been to a gynaecologist in the past for check-ups, but this was my first time to plan a baby. She expected us to already know everything, and looked at me like I was stupid when I asked questions," complained a friend recently, after a visit to a well-known doctor in Mumbai.
Planning your pregnancy can be stressful, so you hope to keep pressure levels to a minimum — both internal and external. Which is why many couples confessed to consulting Dr Google at home before a medical professional.
If you're thinking about getting pregnant for the first time, your mind may be swarming with queries (and a wormhole of Quora answers). We asked Dr Riddhima Shetty, consultant obstetrician and gynaecologist, to ease your journey.
All you need to know about getting pregnant
Is it really harder to get pregnant in your 30s?
While getting pregnant in your 30s is not the adventure sport we were conditioned to believe, as Dr Priti Vyas explained to us in an interview, biological factors do affect fertility. "We are born with a fixed number of eggs, a few million, and every time we ovulate, a few hundred eggs die. This is primarily why fertility reduces as you age."
How long after I stop oral birth control can I try?
Shetty says, "If you want to conceive next month and you're on the pill right now, you can stop, finish this month's cycle and by next month, you will be ovulating again. The first month getting off the pill is when your hormones generally come back in full swing. It's called 'super ovulation', where you might be forming more than one dominant follicle."
What's the logic with keeping your legs up in the air after having sex?
There's no scientific evidence that this helps, says Shetty. And yes, you can wash up and pee immediately.
Any positions that can help with pregnancy and any to avoid?
None at all.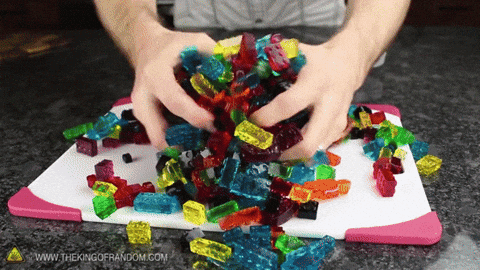 I use Gummies for my anxiety, period pain and to sleep— can I continue them?  What about CBD oils and products?
Shetty advises getting a prescription for any supplements (vitamins, melatonin, sleep), because the commercial gummies may not be of a medical grade in their dosage.
Little research has been done on long-term effects of CBD products on pregnancy, so it's safer to avoid.
I quit smoking but I've been chewing nicotine gum, is that safe?
Shetty cautions against having any nicotine in your system for three months before trying to conceive. If you conceive unplanned, quit all forms immediately.
Are there any supplements I should be taking?
Everyone should take folic acid supplementation three months before they want to conceive.
Can anti-depressants decrease my chances of getting pregnant?
Shetty explains, "Continue whatever you've been taking, once you conceive, you can switch over to options that are safer. Generally, medication such as anti-depressants, any anti-psychotics, epilepsy drugs are the ones we will change once a patient gets pregnant."
Skincare aficionados, the doctor advises laying off the retinoids, whether topical creams or oral.
Should I be having sex every day (twice a day!?) while ovulating?
If you're randier than the star cast of Euphoria, you can go at it every day. But if it becomes monotonous, switch to alternate days in your fertile window. Shetty says, "If men are continuously ejaculating, the quantity and the quality of the semen reduces. So a gap helps."
Will lubricant hurt my chances of getting pregnant?
Some long-term studies show effects on sperm motility but there's no evidence that it will delay pregnancy.
Any dietary specifications I should be adding or removing?
The ideal eating style for getting pregnant is acting like you're already pregnant. Shetty recommends healthy fats in your pregnancy diet — dry fruits, roasted seeds, egg yolk, fish, peanut butter, ghee, avocado — to help your ovaries function better.
Some suggest avoiding raw papaya and pineapples, but to risk a miscarriage, you'd have to consume practically 1-2 kgs, says Shetty.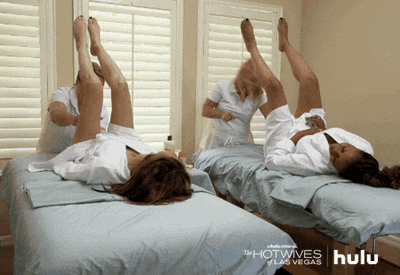 What are my hair removal options?
Laser hair removal targets the superficial layer of the skin where your hair follicles are, so you can definitely do it. But pregnant women might feel uncomfortable, warns Shetty. Waxing is fine.
Can I continue drinking alcohol? What about coffee and tea?
Occasional drinking is fine as long as you're not downing Jäger bombs. Shetty asks you to limit consumption to "two or three drinks on the weekend. Coffee should not exceed two cups a day as excessive caffeine interferes with ovulation."
I love working out, can I continue?
Patients with PCOS are advised not to do high-intensity workouts as these increase your stress hormone levels. Most women with regular periods, even athletes, should not have problems.
* Please consult your doctor before starting any course of treatment.