The secret to getting pets and babies to love each other like siblings
Watch as your Instagram-fuelled dreams come true
Is there a human alive who didn't want a dog while growing up? One that'd referee family crickets matches like Tuffy in Hum Aapke Hain Koun. Or follow you "wherever you go" like your mobile network.
That was, until your parents said, "Get one when you have your own house."
And that's just what you did.
Now you, your partner and Simba the beagle spend weekends travelling together. So when you find out you're pregnant, it's only natural to want everybody to get along.
Pets and babies make for great viral videos, but it takes planning to help your pampered pooch make the transition.
Even if you refer to your pet as 'your first child', pregnancy can change that. A study of nearly 600 dog and cat owners confirms that folks who have children spend less time with their pets.
Before the baby comes
Simba will know something is up when you start making room in the house for the newborn and its accoutrements. Ensure that he has access to his litter box, water and food bowl, and favourite resting places.
"It's vital that your pet is reassured that it will be loved and cared for as before Do not shut your pet out completely. You want it to hear and see what is happening, and not feel isolated or neglected," says Dr Sidharth Singh.
If you plan to allow the pet near the baby's crib area, let it get familiar with the room. If the pet is to be kept outside, it needs time to get used to the safety gates or screen door.
Cat owners could use netting or an adhesive deterrent product to train the cat to not jump into the crib instead of calling it a bad kitty every few hours.
"Get your pet used to the new arrival by exposing it to the baby's smells and sounds. We played a CD with a baby crying to help our pooch Rollie get accustomed to the noise," says Manjula Shah, a Mumbai-based housewife.
Create a new normal
Since you will be in zombie mode once the baby arrives with not much time to spare, get it used to the idea early.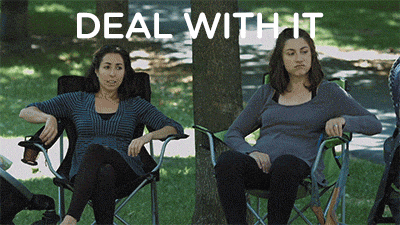 "If your cat is used to snuggling on the bed in the afternoons, encourage it to sleep in the living room. If you're the one to feed your dog daily, your spouse could take over the duties," says Anshula Jha, a Mumbai-based vet.
"Set aside time to play or cuddle with it. Stick to the schedule even after the baby comes home."
Introducing the baby
Before bringing your baby home for the first time, introduce the scent to your pet.
"Send home a blanket or any piece of clothing. When you arrive, let someone else carry the baby inside. Greet your pet and spend a few minutes with him. Once he is calm, bring in the baby. If your dog or cat gets too excited, take the baby away instead of punishing the pet," says Shah, adding that owners should reward good behaviour around the baby.
Supervising the relationship
Babies are like tiny drunk adults and their sudden actions frighten pets. Always be present in the room for any interaction between the pet and the baby.
If you plan to hire a nanny, ensure that she too is comfortable with the pet.
Once the baby starts crawling, keep him/her away from the pet's food and water bowl, and litter box.
Check the dog or cat for fleas and ticks regularly. If you notice bites or spots in a line on the baby, call the doctor.
"Talk to both your baby's doctor and the vet about the right age to increase interaction between pets and babies. Once you have the go-ahead (typically after the age of five), involve the toddler in activities related to caring for the pet," says Shakti Salgaokar, a Mumbai-based entrepreneur.
Get your child to give treats or help dry the pet after a bath, and keep that camera phone ready.
WATCH NOW: Twinkle Khanna's favourite books for kids (and their parents)