Representative photo: Junior Reis
Why want children?
After years of struggling with infertility, Rohini Rajagopal tries to answer the toughest question of all
I hated being a child. From as far back as I can remember, I had the bearing of an adult. It was harrowing to be trapped inside a child's body for years and years. I waited impatiently for adulthood to arrive and set me free. As a teenager I dreaded young children. Baby talk made me cringe. Toddlers needed too much attention. Those who were five-years-plus could be tolerated for short intervals.
With those who were ten years and older, I relaxed. Now we were on the same page, both of us wanted to be left alone. As a young wife I hated how children hogged all the attention in a room. Especially when I had no children of my own to hog any attention.
Why then did I want children? It is the biggest contradiction of my infertility experience that I had no single, personal, unassailable answer to the question. I was a racehorse with blinkers on, eyeing only the finish line, blind to what rewards or trials awaited me after that. I had wholeheartedly bought into the myth of motherhood as the 'ultimate' source of meaning and fulfilment, and it was difficult to tell how much of my desire came from traditional norms and how much from the urge to raise and nurture a new person.
It was part of my template for an 'ideal' life and I didn't want to deviate from it. Despite my conviction in the 'necessity' of having children, there was also a rankling worry about my unease around them. Did I really want children? Would I make a good-enough mother? I carried both in my heart, the dread and the desire. But I reckoned that once I had my own child, I would know what to do. When the time came, I would be ready.
Things began smoothly enough. For the first forty days I had the following people to take care of Advaith: (listed in order of usefulness) my mother-in-law, my father-in-law, my mother, a full-time maid, a part-time maid, and a husband eager to earn his spurs as a father. I wondered why people made such a big fuss about child rearing. When I woke up on the forty-first day, the entire entourage had disappeared, except for my husband, who was at the bottom of the utility scale anyway.
It took six months from then for me to be able to sleep lying down and one and a half years to make it through the night in that position. I researched extensively online on baby sleep and tried to implement every sleep training method, from Ferber to Tracy Hogg. Yet Advaith only napped for thirty minutes at a stretch, if at all, during the day, and this took at least thirty minutes of standing up and rocking him in my arms.
At night he woke up anywhere between three and twenty times. Gopal, the more experienced parent, in a bid to pacify me, said, 'Don't worry. These months will go by in a blink.' I took his advice and blinked rapidly. Nothing changed. It was still 2 a.m. Advaith was awake and I was still rocking him.
By the time he turned eighteen months old, there was some respite. He was walking, sleeping for longer stretches and almost weaned off breast milk. I dropped nineteen kilos and two dress sizes. I resumed work, though part-time and only from home. I reclaimed my body and life to some extent.
But having a two-year-old at home meant being a Bollywood back-up dancer, budding paediatrician and Michelin star chef, all in the same day. I forgot that bathrooms came with doors, learnt to answer questions intelligibly while brushing my teeth, and found it completely natural to throw a blanket over wetness and go back to sleep on the same bed.
There were moments of bliss but they were separated by cycles of chaos. When he couldn't have what he wanted, Advaith would bang his forehead against the floor and yell non-stop. Onlookers must have presumed what a wicked mother I must be to elicit such a reaction from my son. He was petrified of crowds. When we went to Calicut for a wedding, I wore a toddler-accessory pinned to my saree all three hours of the function. Frankly, I started dreaming of playschool and crossed the days and months on the desk calendar to the time
he would be eligible for it.
Our son's first few days of school, though, were a little disorienting. To have the full range of my faculties and body parts all to myself felt a little strange.
At home, I could sit in a chair without fifteen kilograms of human flesh clambering all over me. I didn't have to fend off with one hand a visitor in the kitchen pulling out pots and pans out from the drawers while straining tea with the other. There was no intruder punching all the buttons on the washing machine while it was being loaded. I could do one thing at a time.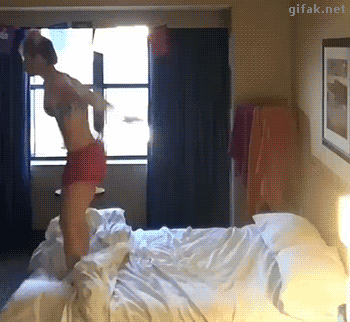 How luxurious and extravagant!
But school offers only a four-hour blip in the day. There's still ten-odd hours of maniacal energy left to be harnessed on any given day. I invest in special-activity boxes, art and craft projects, a multitude of books. But it often feels as if the effort to execute a linear, sequential and productive activity with a preschooler is not worthwhile.
My son has no faith in straight lines, a quick clean dash from point A to point B. He believes in squiggles and wiggles, waves and curls, all things that subvert the efficiency and boredom of straight lines. Left to himself he devises his own 'projects'. In fact, everything is a project.
Project I: Turn on every power switch in the house including those of the AC, microwave and washing machine. Step on the commode lid, climb on to the bathroom sink, reach for the power switch near the ceiling, turn on the geyser. Once you start a project, you must see it through.
Project II: Transport all the shoes from the shoe cabinet in the portico to the living room. Arrange them to spell 'ADVAITH' on the carpet. Project over.
Project III: Use a shovel from the beach toys kit to dig up some mud. Bring it to the kitchen, mix it with water and leaves, place it on a plate. Allow it to dry. Transfer it to the dining table, leaving behind a trail of mud and water. Pat yourself on the back for another project well executed.
Project IV: Identify the precise location of your mother's bladder by pulling up her T-shirt while she is lying on a bed reading a book. Fix your sight on it. Jump from a pillow and try to land on the target. Try, try again until you succeed.
Project V: Use sketch pens to make the white handwoven bedcover in the master bedroom more 'colourful' (his words, not mine).
There are some days when only fear of the Indian Penal Code and the crumbling infrastructure of Indian prisons has stopped me from acting on the murderous rage coursing through my veins. When I finish putting his Lego blocks back in their colour-coordinated boxes, he has pulled out the Scrabble board and letters. When I have just finished making dinner and am laying it on the table, he cracks open an unguarded egg on the kitchen counter, letting the yolk glaze the floor. It's a never-ending cycle of spin and tumble dry.
And then I hark back to the good old days when I was childless. When I took afternoon naps, long baths, enjoyed movies in cinema halls and shopped carefree. What happened to those times, and what is the fuss about motherhood?
I know parents whose experience of infertility has made them immune to the hardships of parenting. They don't lose their cool or complain about the lack of free time. They are so grateful for this reward, made sweeter by the bitter pain of infertility. I am not one of them.
Raising a child is relentlessly hard, and the long years I spent waiting for motherhood have not transformed me into an always-smiling, all-forgiving embodiment of patience and love. I am grateful for my son, but I do miss the spontaneity, ease and independence of my pre-motherhood days.
Some of it is because of how obsessive I am about nailing parenting and gifting my son the perfect childhood on a silver platter. This means protecting him from every harm, exposing him to diverse mental stimuli, and constructing an atmosphere of positive reinforcement and support. And in doing so I refuse to share responsibility with a grandparent or nanny. I take pride in being the world's foremost authority on Advaith, and the only person I would count as co-expert is Ranjith.
Before I had Advaith, I felt completely unqualified and ineligible for the job. Because of my general incompetence with children, I worried if I could bond with my child, if I would know how to play with, talk to and entertain him, if I was enough for him. But the last few years have proven my concerns supremely silly.
My son is not a machine to learn to operate, or an instrument to learn to play. Loving and taking care of him has been intuitive and instinctive, as it is with any other human being. It required no special skill sets or talents or personality traits.
Before Advaith, I did not know that I could feel such tenderness. That I could be besotted by someone's chubby hands and round cheeks, by the small Os that his mouth makes in wonderment or the black liquidness of his trusting eyes. That I could miss someone so achingly, especially one who has crowded me out of my own life.
That someone quite literally born yesterday could have such sway on my state of mind and the lens with which I view the world. And while there are any number of ways in which our lives and families can be imagined, with or without children, I am glad I made this call.
In retrospect, I can say it feels utterly worthwhile. Because this is a love unlike any other that I have experienced. A love bigger than me and my ego, insecurities, limitations and preoccupations. A love so potent that it can make bruises, aches and ailments disappear. A love so vulnerable that it cannot withstand a single degree of separation. A love so light and nimble that it is expressed in crayons and glitter glue, oversized letters of the alphabet and muddy hands and feet. A love so strong and heavy that no cards, poems or letters can contain it. A love so in-the-moment that it exults in train rides, ice-cream cones, merry-go-rounds and superhero costumes. A love so abiding that it seeks me out amidst all the thrills and attractions of this world.
And what's life without a little love?
This excerpt has been abbreviated from the chapter Why Want Children in Rohini Rajagopal's book, What's A Lemon Squeezer Doing In My Vagina, published by Penguin Random House.