Photo: Pexels
Getting to the root of monsoon plant care, so you can finally shed the plant murderer tag
Hydrate yourself, not your plants
In case you haven't noticed yet, your succulents and you share the self-care routine – drink more water, soak in some sun and get a trim every now and then. Your deep-rooted issues of self-doubt and abandonment are common concerns too. Your plant murderer tendencies have sowed the seeds of doubt in your potted greens. And while you're setting alarms to water them as part of your monsoon plant care resolution, we'd like to stop you right now.
Shyam the Succulent and his friends become slightly more self-sufficient in the monsoon. They don't need you to smother them now that the season's changed.
"Overwatering kills more plants than under-watering. It's a horticultural crisis. With rainwater available in excess, this problem only becomes more severe," says Udit Khanna, CEO, Root Bridges, an online nursery for exotic plants.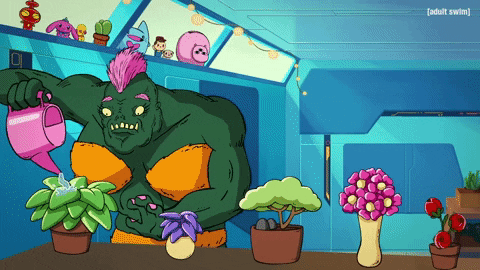 Young plant parents, don't curse yourself for killing your Sansevieria by trying to keep it well-fed. Instead, arm yourself with the monsoon plant care cheat sheet. For starters, know that water-logging isn't limited to the streets.
Sonal Shah, founder of plant boutique, Bageecha, and Khanna help us understand plants and their monsoon needs to make sure we still have our gardens blooming once the rains begin to recede.
I invested in coco peat but apparently, it drowns plants in the rainy season. What should I do?
Monsoon plant care is deeply rooted in ground reality. Coco peat is one of the most commonly used media for houseplants. Sadly, coco peat cannot be exposed to rainwater; it absorbs and retains more water compared to other soil (red soil) and could kill your plants.
Easy solution: keep your babies well-sheltered from direct rainfall and check that the coco peat doesn't get too soggy.
My potted plants are more waterlogged than Mumbai roads. What do I do?
Water-logging leads to sticky and clumpy soil. Without proper monsoon plant care, your plants will absolutely hate you for dumping them in a soggy mess. Accumulation of excess water causes root rot, a quick death sentence.
Mumbai roads and your plants need the same two words: good drainage. Add a layer of gravel to the base of the pot. Ensure your soil is not too hard. This will maintain aeration in the soil and facilitate proper drainage.
Using porous soil along with a mix of organic rocks helps preempt a deluge in your pots. If you have a container below your pot to collect the water runoff, remember to drain that regularly too.
Can I invest in some monsoon-specific organic staples – fertilisers or manures?
Organic manure and home-made compost work like magic for monsoon plant care. Decorate the soil bed with a thick layer of this nutrient-rich goodness. Leave some worms in there – they'll dig deep and help in mixing the organic matter with your soil to maintain its richness.
There are pretty little snails on my plants. Will they harm my garden?
Those pretty little things are scumbags in disguise, eating the leaves silently. You must literally pull them and throw out. After that, you can aim for a bravery award too.
My plants live in the balcony with sun and rain in their line of vision. Will the heavy rain harm them in any way?
The direct onslaught of salty air with too much wind and rain is a recipe for disaster. Rainwater causes erosion of topsoil, thus killing the natural nutrients available in the layer. Wrap the whole plant in a net or perforated sheets and cane to protect it from salty air, heavy rain and winds. If you don't protect them, it can damage their growth.
Relocating your plants and moving them in rotation will make them greener than most city parks. Move them around in the house to give them a good share of both rainwater and sunlight.
I have finally made it a habit to water them every morning. Now people are saying that I shouldn't. To water them or not to water them?
Hydration is key, but in the monsoon, remember, less is more. Non-chlorinated clear rainwater is your best bet. Since rainwater is also the purest source, you can store it to water the plants.
For succulents and cacti, you can water them once a week or once in two weeks. For your other leafy babies, the easy hack is to check for wilting and dryness in soil.
My green thumb is itching to finally start a terrace garden. Is the monsoon a good time to begin?
Since you've waited so long, wait a little longer when the monsoon begins to recede in August. That's ideal. But if you're too impatient, start with the native species – they thrive in the monsoon.
Investing in tropical plants is a good place to start. They come from rainforests, so they can survive the monsoons better than your NRI cousins. A wide variety of ficus species love water — the rubber plant also has air-purifying properties. Foliage plants is another group you'd want to grow in your house. All kinds of ferns love the rains. They will make your transition into a plant parent rather smooth.
We're inviting you to join Tweak Connect, our private community of like-minded women, where you can make friends and freely chat about the relationships that rule our lives — from partners and parents to work colleagues and BFFs. Join here.