12 books that sensitively portray what it's like living with mental health issues
To help you understand and empathise
I have high-functioning anxiety. On the outside I'm working efficiently (I'd like to believe), self-deprecating humour acting as a filter. The inside of my brain however, is a kaleidoscope of overlapping, looping thoughts.
On good days, I'm able to silence them with breathing techniques and therapist-taught tricks. On bad days, SOS pills in place, I'm on edge, cranky, over-analytical and fearful everything — dismissal from work, even the impending death of loved ones (who are perfectly healthy). My heart beats rapidly, I'm breathless and I lie awake at night battling worst-case scenarios. This feeling can be hard to explain to people, because when they look at me, I seem 'fine'.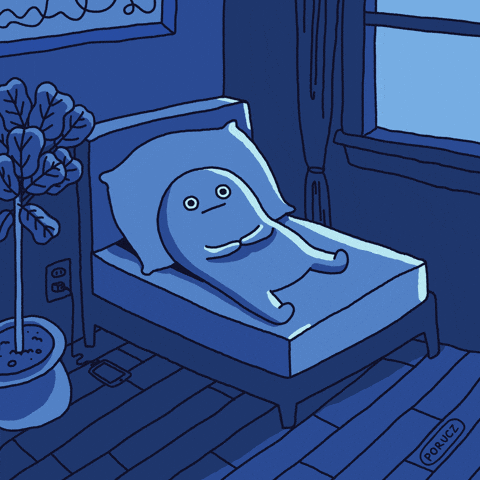 When I first got together with my current partner, I was wary of sharing this — but I had to, because the people we love tend to get caught in the crossfire. It's also been an exercise in understanding my triggers.
Even though the pandemic has helped mental health issues become a topic of casual discussion —a study by The Lancet claimed that nearly 197 million Indians suffer from mental health disorders — dealing with those who are going through tough times can be a struggle for even the most earnest allies.
Books, our first teachers, have also been used for decades to put into into words what we struggle to explain, and understand. There's no scale of judging mental illness — no one can or should judge anyone's struggles. No one can tell you how to be a better comfort to someone but you can find solidarity and better understanding.
These cathartic mental health books, some contemporary, and some iconic classics, address concerns, and give you company through your darkest days. If you're struggling to understand a loved one's condition, these might help give you an idea of what they're going through.
12 mental health books that highlight important issues
Darius the Great is Not Okay by Adib Khorram
'Fractional' Parsi Darius Kellner speaks Klingon better than Farsi, is bullied at school, doesn't have the best relationship with his father and is on medication for clinical depression (something his father has as well). He feels like a misfit, until he reaches Iran, visiting his maternal grandparents for the very first time.
His life changes, when he meets the boy next door, Sohrab, who becomes his first true friend. In Khorram's debut novel, narrated by Darius, he addresses that depression doesn't need a reason — when asked why he takes medication Darius simply states his brain doesn't make the right chemicals.
We watch as Darius comes to terms with his heritage, his familial bonds, his diagnosis and how it's looked differently at in Iran — we also get a look at how two people deal differently with their diagnosis (Darius and his father). The character of Sohrab represents what it feels like to finally find someone who supports you even if he doesn't understand you completely — a poignant, coming-of-age tale that will remind that it's okay to not always be okay.
Em and the Big Hoom by Jerry Pinto
Jerry Pinto takes you into a chaotic one-bedroom-hall-kitchen in Mahim, Bombay in the last decades of the 20th century — into the home of the four Mendeses. A brother, the narrator, sister Susan, Imelda — Em, the manic-depressive, bipolar disorder-afflicted, suicidal mother, and Hoom aka Augustine, the father trying to keep it all together.
But we're actually in Ward 33 (Psychiatric), Sir JJ Hospital where the narrator and his sister are in conversation with their mother, learning about her past and her love affair with their father, and how she became unwell. Heart-wrenching, realistic, the book dives into the highs and lows, the guilt and sorrow of those afflicted with mental illness, the toll it takes on caregivers and general apathy of Indian society towards those struggling with their mental health during that time.
Turtles All the Way Down by John Green
A mystery, a love story featuring an introverted, neurotic protagonist with an almost never-healed callus on her finger (she opens it up to drain out what she believes are pathogens). The story, narrated by high schooler Aza Holmes, follows her as she tries to solve the mystery of the disappearance of Russell Pickett — a billionaire construction magnate and the father of one of Aza's old friends, Davis Picket. There's a best friend sidekick, and a romance in the works.
It's a book about lifelong friendships, unexpected reunions and finding a way to live when you're at war with your own mind. Green, gleaning from his own experiences with anxiety, paints a heartbreakingly realistic picture of what it's like living with the spirals of repetitive thoughts and draws up a real, raw picture of someone struggling with a mental health condition that is becoming increasingly rampant.
Symptoms of Being Human by Jeff Garvin
Gender fluidity is not a mental illness. But in a world where pink and blue confetti comes pouring out of cakes and drills in our minds that the world is divided into men and women, coming to terms with, and growing up as a gender fluid person can be tough, to say the least.
Garvin's novel, about teenager Riley Cavanaugh (who isn't out yet) details their journey as they use an anonymous blog (on the advice of a therapist) to talk about all the complex feelings and emotions (and panic attacks) they're going through as they deal with being a gender fluid teenager at a new school with a congressman for a father (running for re-election in an uber conservative community)
A relevant book for today's times, one that many will find relatable and cathartic if they're going through a million emotions about their own gender. It reminds us that through our differences, we all have the same symptoms of being human. So beyond trying to fit into gender roles, we must try and simply be humane.
Eleanor Oliphant is Completely Fine by Gail Honeyman
I felt a strange sense of emptiness and hope when I finished reading this book, which has made it to more than one of our booklists. The story of Eleanor, a lonely finance clerk at a graphic company who spends her weekends alone with vodka, and finally discovers pure human connection is one that tugs at your heartstrings.
While it's not explicitly stated what Eleanor is struggling with, her social anxiety suggests she could be on the autism spectrum, or that her personal tragedies have led to a disorder, possibly PTSD — she has a social worker check in on her periodically.
The novel follows the isolated woman, highlighting her struggles, as she slowly opens up her heart to human beings after a lifetime of being let down by them.
Sepia Leaves by Amandeep Sandhu
We tend to blame our parents for most of our adulthood issues — habits, behaviours, choices, and more. What happens then when one of our parents is dealing with their own demons — an illness that takes hold over them and casts a shadow on family life? In Sepia Leaves, Sandhu tells the tale of Apu and growing up with a mum suffering from schizophrenia.
Initially set in the 1970s, with eight-year-old Apu who lives in Rourkela, the story follows his relationship with a troubled mother and a father weighed down by his own troubles.
It follows him as he grows up and after his father's death, pores over family relics, albums and letters to come to terms with his mother's illness and the effect it had on the family.
A dark, poignant story of self-discovery and hope that effectively highlights the pain associated with a family afflicted by illness.
Everything Here is Beautiful by Mira T Lee
There's only one person in the world that you can love irrevocably and yet find incredibly annoying — your sibling. That person you're 'supposed to love', who you can curse and crib about but won't hear a word against if someone else talks ill about them.
Mira T Lee explores this dynamic bond, between two Chinese-American sisters—Miranda, the older, responsible one, her younger sister's protector and Lucia, the headstrong, unpredictable one.
When Lucia, married to Yonah starts 'hearing voices', a long and difficult time in her life begins — with doctors never being able to agree if she has schizophrenia or bipolar disorder or something on the spectrum in between.
As she navigates a new love, her sister's illness and her journalism career, the author asks a question many mental health allies find themselves entertaining — Is Lucia acting erratically because she hasn't been taking her meds, or is she just being her impulsive self?
A beautifully written, evocative story about the lengths you'll go to support those you love, it reminds you that those with mental illness deserve the same dignity and support as anyone else with a chronic illness.
Highly Illogical behaviour by John Corey Whaley
Most of us haven't really left the house in six-seven months ­— thanks to Covid-19. But our reasons are external. In 16-year-old Solomon's case, his intense agoraphobia (a medical condition where one has an intense fear of open or crowded places) has kept him well within the confines of his home for three whole years. And he's okay with it.
Enter Lisa, an ambitious teenager who, for some reasons, makes it her goal to befriend Solomon, and brings along her boyfriend Clark, who Solomon is instantly attracted to.
A slightly lighter take on the heavy subject of mental health, this young adult novel is an engaging, realistic and very relevant read.
Mrs Dalloway by Virgina Woolf
Dipping into the pool of classics, we've narrowed down one of Woolf's best-known works. Clarissa Dalloway, a fictional high-society woman in post-First World War England, is set to host a party. She delves into thoughts about her choice of spouse – she picked the reliable Mr Dalloway over the enigmatic Peter Walsh (her close friend Sally Peton was not an option).
In a parallel storyline, Septimus Warren Smith, a war veteran suffering from PTSD – known at that time only as shell-shock — is introduced, sitting in a park with his wife where Peter Walsh observes them. The Septimus we see is one who is slowly losing touch with reality, and Woolf's novel is riddled with her criticism of how mental illness was treated at the time, thanks to the botched treatment of Septimus's condition.
A gripping, heartbreaking read that reminds us how far we've come, and how far we still have to go when it comes to addressing and treating mental illness.
The Bell Jar by Sylvia Plath
Based on the author's own struggles with mental illness, the semi-autobiographical novel is perhaps her best-known work (initially written under the pen name Victoria Lucas). It follows Esther Greenwood, a young woman from Boston who gains a summer internship at a prominent magazine in NYC. Her experience is far from invigorating, and soon before she completes the internship, she goes through a harrowing trauma of sexual assault — escaping only by breaking the man's nose.
The story follows her slow descent into depression, as she grapples with her ambition to be a writer and the conventional expectations of domesticity at the time. What stands out is that there isn't a single trigger for her illness — it's a slow break down as she navigates her ambition and identity in a society that didn't allow women to do so.
The title comes from Esther's description of depression — as a feeling of being trapped in a bell jar. While circumstances for women have changed, the course of Plath's own life is a dark, tragic reminder of just how debilitating and all-consuming this illness can be.
The Hours by Michael Cunningham
The Pulitzer prize-winning novel chronicles a day in the life of three generations of women affected by the novel Mrs Dalloway.
In Richmond, 1923, author Virginia Woolf is writing Mrs Dalloway and struggling with her own mental illness. In 1949 Los Angeles, Mrs Brown, wife of a World War II veteran, who is reading Mrs Dalloway, plans her husband's birthday party. In 1999 New York City, Clarissa Vaughan plans a party to celebrate a literary award received by her friend and former lover, Richard, who is dying of an AIDS-related illness.
The evocative novel, which follows the stream of consciousness style of writing for the most part, is a startlingly rich exploration of the impact of societal constraints and a profound, deep dive into the psychological make-up of the protagonists. Every hour matters in life. Even those you think are ordinary.
First We Make the Beast Beautiful by Sarah Wilson
This book is a departure from the largely fictional, and semi-autobiographical novels on the list but it's crucial reading for anyone who has ever found themselves grappling with anxiety.
Written by journalist Sarah Wilson, deeply influenced by her own journey with chronic anxiety, the book looks at the triggers and treatment, as she interviews fellow suffers, mental health experts and philosophers (including the Dalai Lama). It's a poetic and, frankly, practical guide for those who have always struggled, written with unflinching honesty.
The title, was inspired by Wilson's discovery of a Chinese proverb – 'The Chinese believe that before you can conquer a beast, you must first make it beautiful.' A refreshing albeit strange way of looking at our own beasts – our inner demons.
*This is not a self-help book and must be treated as such, it is instead, a deeper and personal look at one woman's struggle and her experiences with it.