15 books for children that will make for great Christmas gifts
From little learners to petulant preteens
There are only two absolute certainties in this world. One, no matter where you are, you will hear Mariah Carey's All I Want For Christmas is You at least once in December. Two, whether you choose to have your own children or believe that they are the best form birth control, you will be tasked with buying books for children at some point — as an aunty, mooh-boli maasi or frenetic parent who will go to any lengths to get their offspring to read (i.e sit quietly).
As Christmas approaches like the solitary light at the end of the dreary 2020 tunnel, and you're running around like a headless turkey, trying to add festive cheer home DIY-style, you suddenly remember that you have a pint-sized niece who is impossible to shop for.
Investing in books for children can play a huge role in assisting with their cognitive, social and emotional development, says Dr Swati Popat Vats, president, Podar Education Network.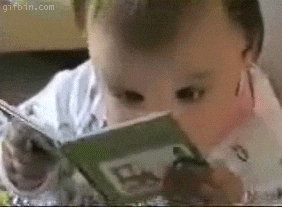 At age five, moral development begins (cue stories with learning lessons). For eight-year-olds and above, who have "learned to read and are still building confidence", they need stories with relatable characters and engaging situations.
We absolutely enjoyed reliving our childhood fantasies (and adding to cart) as we scoured through 2020's releases, and put together an age-wise gift guide for the little bookworms in your life.
15 books for children that are perfect to gift
Ages 3-5
Our World by Sue Lowell Gallion
A book that turns into a globe. If that isn't enough to entice your little giftee, then the rhyming verse that takes them on an adventure through earth's hills, lakes, mountains and more will certainly do the trick. This first book of geography with lush illustrations will hopefully inspire your own little Dora The Explorer — and remind them of the incredible world outside, even if they haven't seen much of it this year.
The Box Turtle by Vanessa Roeder
A story about finding the confidence to be yourself, even if you are 'different'. It follows Terence the turtle, born without a shell, whose parents found him the perfect little cardboard box instead. All is well, until another turtle points out his shell is a bit weird. (Classic bullies, am I right?) Terence sets off on a journey which reminds little kids (and adults) that learning to love yourself is a slow but steady process.
I Hate My Curly Hair by Divya Anand
A curly haired girl does everything she can to straighten her stubborn curls, because everywhere she looks, she sees heroines with smooth, silky hair. Hits closer to home than a kid's book ever should, right? Written as a poem, this little book about learning to accept and love our body is a lesson all little girls and boy could do well to learn. The cute illustrations make it that much harder to hate on this one.
Lift by Minh Lê
All kids enjoy pushing buttons. Especially the lit-up ones in the elevator. But when Iris's little brother betrays her and pushes the button himself, she discovers a button that transports her to a different land. Haven't we all wished to get away from our parents when we've had our thunder stolen by a new sibling?
It's her anger at her sibling that seeks release in a whole new world of jungles and space, in this poignant, layered tale of sibling rivalry. Gorgeously illustrated and wondrous, this graphic novel-esque book will lift your giftee's spirits. (Suggested reading age 4-8 years)
The Alphabet's Alphabet by Chris Harris
If your child has a grasp on the conventional alphabet, take things a step further with this inventive version — where readers are invited to look at things in a whole new way. In the book, the letters look like themselves, but they also resemble other members of their family. Ie, 'An A is an H that just won't stand up right'.
Inventive wordplay, riddles, and visual trickery reveal to kids that we're more alike than we think. They'll never call the alphabet boring again. (Suggested reading age 4-8 years)
Ages 6-8:
Outside In by Deborah Underwood
This picture book reminds us of the many ways that the outdoors remind us of their overarching presence, as they peacefully wait for us to visit again. Featuring a little girl in the back of a car, being driven home, and at home. The text shows us what she sees, and reminds us of how nature supports us even when we're home — berries to eat, cotton to wear, wood to sit on and more. Delicate illustrations liven up the thought-provoking lyrical tale.
When I Grow Up I want to Be by Tweak Editors
Present them with the gift of dreams this festive season. This compilation of stories features real-life local heroes — like the girl who was only 15 years old when she broke Sachin Tendulkar's record, and the sweet granny in the village who saved hundreds of girls from witch-hunters. Or a modern-day fairytale that's nothing like anything you ever read as a kid. Inspiring short stories featuring beguiling illustrations that will remind your little ones that you are never too young, too old, or too anything to make your dreams come true.
Anisha, Accidental Detective by Serena Patel
Like most of us, 10-year-old British-Indian Anisha Mistry is a normal girl who belongs to a loving family. Life is even better because her aunt Bindi is getting married, and she's all set for a big fat Indian wedding. Except, the groom has been kidnapped and it's up to Anisha and her best friend Milo to bring him back. A good old mystery-meets-family shenanigans makes this a not-so-accidental yet touching fun holiday read. The granny-poti relationship in this one will definitely make the child think about their own nani or dadi a little differently.
Just Like Me by Vanessa Brantley-Newton
If your giftee isn't much of a reader, start her off with this illustrated poem book for girls (and everyone else, we're not biased) — which urges you to embrace all the things that make you, you. Across 28 poems, you meet a diverse range of little girls — brown, black, Asian, biracial and girls with freckles, pimples, dresses, shy girls, weird girls – and all the other types that make the world a more wonderful place. We particularly love the 'I Love My Body' poem that reminds us that our body is beautiful, flaws and all.
I can think of a lot of grown-up women who'd benefit from reading this one.
Papa, Daddy & Riley by Seamus Kirst
Riley has two wonderful loving fathers — but when a classmate asks her to pick her 'real father', she's confused. Why should she have to pick?
We're finally living in a world where love is slowly emerging as the only thing that matters when it comes to defining family, and this beautifully written book about same-sex parents reminds us of the true meaning of kinship. A necessary message, in a simply written story that will help normalise the concept for young readers.
Ages 9-11:
The Ickabog by JK Rowling
If your little giftee is too young to enjoy JK Rowling's magical world of Harry Potter, let them start with her latest offering for young'uns — illustrated by little readers themselves. Her newest fairytale is set in Cornucopia, and is the story of a kingdom in trouble, a mythical monster, friendship and bravery —  the perfect escape for your little ones stuck at home. Rowling organised an illustration competition with ideas for images needed for each chapter of the book and the winners got published.
Too bad overgrown HP fans couldn't compete.
The Wizard In My Shed: The Misadventures of Merdyn the Wild by Simon Farnaby
Yes, yes, we know this is the second magical entry on the list — but one of the best books for children is one that takes them away from the dreary-ness of real life. Merdyn the Wild is from the Dark Ages (he's also the world's greatest warlock, allegedly).
Punished for bad behaviour, he's banished to the 21st century where he meets 12-year-old Rose, who wants nothing more than to fix her broken family. She thinks he could be the answer to her problems — so she hides him in her shed, and their misadventures begin.
A hilariously written story about never giving up – perfect to add a little Christmas cheer.
Ways to Make Sunshine by Renée Watson
Ryan Hart is your regular 10-year-old girl – but she has a lot on her mind. School, self-image and family (her dad only just got a job) — but there's one thing about her that's really special. She knows how to find the light in a dark place.
Touted as a modern-day diverse version of the iconic Ramona Quimby series, it's a realistic, relevant book about a girl with a mind of her own who's always trying to do her best. The story of someone your little reader can identify with may be one of the best books for children ever.
Books for children who are about to enter the dreaded teenage years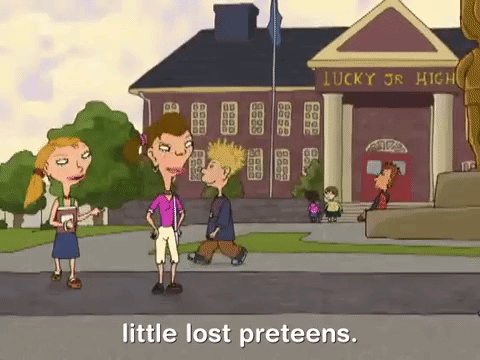 Everything Sad Is Untrue by Daniel Nayeri
The story of a boy who flees Iran as a small child, ends up at a refugee camp in Italy, then lands in middle school in Oklahoma, this autobiographical novel is a story of heart break as much as it is of resilience.
Following the protagonist Daniel's life as he adjusts in America, and weaving in tales of his early years in Iran, filled with Persian folklore, the book unveils the reality of immigration — and is a poignant account, told sincerely.
Before the Ever After by Jacqueline Woodson
Growing up as the child of a famous person certainly has it perks (I always wanted my parents to own a restaurant because free food, but I was a strange child). In ZJ's case, his father, the pro footballer has always been an untouchable, inspiring hero.
But an injury changes his father — he starts to forget things, even his own name. This poignant tale of an athlete experiencing degenerative symptoms of Chronic Traumatic Encephalopathy (CTE), told through the perspective of his son explores the heart breaking side of sports fame. And how the father-son relationship changes and evolves as ZJ is tasked with rebuilding his relationship with a dad who is very different from the one he remembers.
Written in lyrical verse, this one gets you right in the feels.
Cemetery Boys by Aiden Thomas
The story of a trans boy determined to prove his gender to his very traditional Latino family will hit a chord. In this novel, described as 'groundbreaking', the protagonist Yadriel summons a ghost to help him out, but ends up summoning the wrong ghost — and then falls in love with him.
Rounding off the list of books for children, this coming-of-age romance, and relevant story of identity and finding yourself is the complete package — 'tis the season for acceptance and love of all shapes, sizes, and genders.