8 inspiring books for kids to lure them away from screens and into the company of real heroes
Sudha Murty, Malala Yousafzai, Ruth Bader Ginsberg and Fauja Singh can be their new best friends
As a child, I looked forward to story time all day, and with good reason. With one swift movement of the hand that gently lifted the cover of the book, a magical portal would open up before me.
If I was reading fantasy books, I'd be found leaving a pinch of sugar by the windowsill for fairies to snack on if they decided to stop by. Oh and if superhero comics dominated my nightstand, then I'd spend hours staring at the sky, waiting for one of them to descend and save me from the adversities that a bored seven-year-old has to face.
As I grew up, I began to find superheroes all around me – the woman who'd see her children only for a few hours a day because she was busy making sure that homeless kids had a warm and dry bed to sleep in, or the young boy who decided to save all his tooth fairy money to help stray animals. I no longer had to look up at the sky to feel inspired, I just had to look around.
Wouldn't it be great if children realised early on that heroes don't have to wait for a radioactive insect to bite them, to save the world? If they knew that they can cross paths with real-life icons in their lifetimes, and even grow up to become one themselves?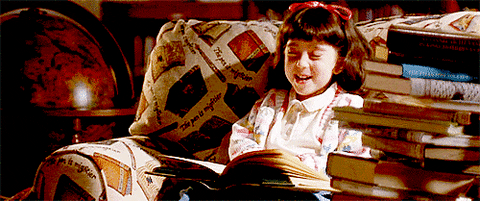 Inspiring books for kids are a great way to acquaint your little ones with changemakers they can look up to and aspire to be like. Through these books, they don't just get the history textbook version of people who've brought about change — they get to live out their experiences with them.
They are the new-age replacement for hours spent listening to your dadi talk about icons who dedicated their lives to make ours better. So gear up for a virtual shopping spree, and stock up on our picks of inspiring books for kids.
Inspiring books for kids to make story time fun, and educational
Ask an Indian kid for a list of names who've made the country proud, and chances are you'll settle on Mahatma Gandhi or Sachin Tendulkar. And while their legendary status is incontestable, we'd like to introduce a few new names to this esteemed club.
This compilation of stories features local heroes — like the your friendly next-door neighbour who also spearheaded the world's largest beach clean-up drive, or the sweet granny in the village who saved hundreds of girls from witch-hunters. Or a modern day fairytale that's nothing like anything you ever read as a kid.
Their experiences of overcoming challenges, told in language simple enough for children to understand but vivid enough for you to also enjoy story time — transport your mini-mes into a world of endless possibilities.
One where a girl wonder can effortlessly break Tendulkar's record…
Inspire your kids to get up and get moving by telling them the fascinating tale of Fauja Singh, brought to life thanks to magical illustrations by Baljinder Kaur.
In 2011, at the age of 100, Singh became the oldest person to have ever run a marathon.
Singh only began running when he was 81. That's especially amazing because when he was born, his legs were so weak that the doctors weren't sure if he'd ever be able to walk.
Singh's legs, that once were the reason he was bullied in school, carried him to achieve the biggest feat of his life. This inspiring book will add just the dash of hope in your little one's day, and teach him or her how it is never too late to chase their dreams.
Feminism should come as easily as A,B,C does to a child, don't you think?
Children's author and director of fashion partnerships at Instagram, Eva Chen brought the two concepts together, in her unique alphabet book illustrated by Derek Desierto.
You get to teach your child the alphabet and give them their first lesson in women empowerment by introducing them to 23 female icons who changed the world.
With the likes of Amelia Earhart, Malala Yousafzai, and Ruth Bader Ginsburg for classmates, your baby's first-ever classroom is going to be quite a star-studded one.
Turning up for a maths exam and suddenly forgetting your tables – many adults still have these nightmares long after having passed out from school.
But the same doesn't have to be true for your children. Before they demand to be dressed as numbers for Halloween because that's how scared they are of all things maths, walk them through Srinivasa Ramanujan's exciting childhood.
Ramanujan was a self-taught mathematician from Madras, India, who grew up to reinvent modern mathematics.
This book acquaints your child with the possibility of forming a friendship with numbers by sharing with them Ramanujan's fascinating escapades.
Author and mathematician Amy Alznauer very tactfully introduces your little geniuses to mathematical concepts through the course of the book, while Daniel Miyares's illustrations make the science of numbers seem more fascinating and wondrous than ever before.
Mohandas Karamchand Gandhi is usually introduced to children as the Father of the Nation. The first time they see him is in a black and white photo tucked somewhere between unimaginative paragraphs in their history textbooks.
This book however, takes an unlikely route to familiarise your children with the freedom fighter they often spot on money bills.
Grandfather Gandhi helps us view Gandhi from his grandson's perspective.
The illustrations by Evan Turk make this unique journey rather easy on the eyes. This book will fascinate your child and may even leave you with never-heard-before nuggets of information.
The tiny cogwheels of your little genius' mind are forever turning, and this fascinating series will ensure that they are regularly oiled.
Each book from the series focuses on one specific inspiring individual, and yanks your curious cubs aboard, taking them on a ride through the iconic personality's life.
The list of people covered in the series ranges from eminent names from the field of politics, history, and science to icons who made it big in music, arts, design, sports and more.
If your little ones are drawn to magnifying glasses and unearthing clues, set them off on a mission with Agatha Christie. And if you often catch them slamming on their imaginary guitars in front of the mirror then, maybe pull David Bowie off the bookshelf, and step back, and witness the concert that will follow.
Even if you don't have children, just the cover art is worth getting yourself one of these gems.
If you're struggling with getting you child to explore the outdoors, make this book a bedtime regular to help them understand the marvels of nature.
Kids get to know environmental activist Rachel Carson and her contributions, as they embark on an exciting stroll through the forest with Carson and her little nephew Roger.
A night time adventure that children's fantasies are made of – this read will leave your little explorers with a whole lot of information about wildlife as they read about tunnelling ghost crabs living in sand, and about the magical beings that make water bodies shine as though a spell has been cast on it.
Do you often wake up to a wall clock taken apart by your curious cub? Is tinkering with gadgets and watching the electrician or plumber fix things for hours something your baby loves to do?
We have news for you – you might be sharing your home with an inventor in the making.
And to fuel this fire, introduce them to more of their kind – the greatest inventors that there have been.
From the Cat in the Hat's learning library comes a book that highlights everything — from how a steam engine was inspired by a kettle put to boil, to how the internet came into being.
It features the popular kids, like Edison, Bell, and the Wright brothers – and also acquaints your little ones with the likes of Mary Anderson, the woman who invented the windshield wiper blade, and Garrett Morgan, the man you have to thank for all the car crashes you've avoided thanks to traffic lights.