Representative photo: Sonali Bendre/Instagram
A safety net for my sanity
A lazy bookworm on getting back to reading
"I'm going to tell you something important. Grown-ups don't look like grown-ups on the inside either. Inside, they look just like they always have. The truth is, there aren't any grown-ups. Not one, in the whole wide world." Neil Gaiman's words come back to haunt me every time my 31-year self looks for an adult to solve a crisis, and realises I am, in fact, the adult in the room.
2020 was undoubtedly the year of the crisis, and brought out my inner child. I bawled like a baby when tragedy struck, gave in to tantrums and succumbed to the primal Freudian Id we spend our lives trying so hard to control. I ate all the cake, took all the naps and even cried for mummy.
I reverted to all the familiar comforts of childhood to survive in a world that was feeling alien — and sought refuge in books.
I grew into a bookworm the first time around, for survival. As a nine-year-old confined to bed for six months due to hip surgery, books helped me do what my legs couldn't — I climbed the walls of Mallory Towers, went hiking with the Famous Five and flitted amongst fairy folk in the enchanted forest. The words on the pages allowed me to live out a childhood that had been unfairly taken away. The books offered respite for a socially awkward little girl who was separated from her peers by crutches.
As a young teen, nothing gave me greater joy than stepping out of my car in a sweaty school uniform, trudging into Shemaroo library, and plonking on the carpeted floor thumbing through their stacks. If I could bottle one fragrance, it would be one part the whiff of summer days and two parts the scent emanating from musty books piled together in an air-conditioned room. Digging deep into my olfactory archives, I am transported back to a simpler world.
That girl eventually succumbed to 'grown-up' constraints — real people replaced books and the majority of the words I read were the ones I edited in my job as copy editor. Until 2020.
Stuck within the four walls of home, survival meant doing whatever I could to hold on to my sanity. That's when that nine-year-old who sought refuge in an imaginary world knocked on the 31-year old's door. 'You do have an escape. Your survival guides are sitting on your bookshelf.'
I read multiple reviews before beginning a dalliance with The Little Paris Bookshop. The story of Jean Perdu, a bookseller who sells his wares on a barge on the river Seine —  he calls it his literary apothecary and recommends books based on the afflictions his customers seem to have — those of the heart, body, soul. The only person he isn't able to treat? Himself. It seemed apt for the curious maladies the world had been diagnosed with. Isolation, confusion, a feeling of being trapped.
To get back to reading, sticking to your preferred genre is more fruitful than trying to keep up with what's on a critic's prestige list.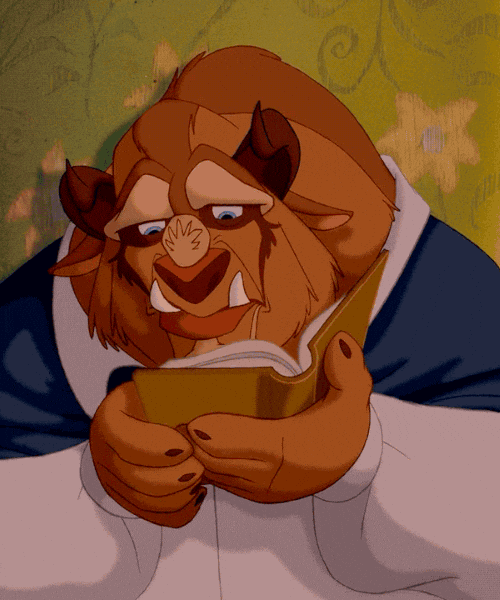 So after a failed encounter with The Lord of the Rings, (my attention span, unlike my waistline, hadn't expanded through the lockdown) came another fiction pick. The Rosie Project, a Bill Gates recommendation, featuring a socially awkward professor trying to find love through a scientific experiment.
Picking a series turned to be an effective hack — you get attached to these fictional characters quicker than colleagues you've suffered alongside for years. I flew through the three books in the series, and found new friends. I missed daily conversations with them but I won't ever forget the lessons Don taught me about love, and resilience.
Trying to get back to reading is a marathon, not a sprint — you have to keep up the momentum. So I adopted a few peculiar habits. Like taking a daily multivitamin, I began reading every night — even if just for five minutes before bed. Then I walked over to the bathroom, and kept the book by the sink. Now my mornings begin with Alice (from What Alice Forgot), instead of scrolling through the screen mindlessly thinking about adding yet another cute mug to my every growing collection.
The story of a 39-year-old, about-to-be-divorced mum of three, who has a head injury and loses 10 years of her life, feels like my escape. Alice is living in 2008, but mentally she's in a happier, easier lifetime, and when I read the book, I fully disappear into hers. As she navigates the things she's forgotten, and the things she holds on to, I can't help but draw parallels to the year that was. Wouldn't we all be better off just forgetting and writing it off?
This whole process reminds me of the activity we were taught in preschool as kids — put a little seed in a cotton ball, watch it grow, plant it and feel a sense of wonder at this little thing that you grew.
As I get back to reading, I feel like a seedling, with the books as fertiliser for my mind. Reminding me that you can grow despite, and because of, everything you're going through. The sense of wonder, previously replaced by cynicism, seems to be creeping back.
Now excuse me, while I get back to sipping a cup of tea with Alice.