Illustration: Tanvi Bhat
Her long hair wasn't the only part of Rapunzel the Prince had been climbing
The true stories behind the fairy tales from the Brothers Grimm
The faded photograph has me as the fattest Snow White to ever grace a school play preening away. Seven vertically challenged boys from grade 5 are also standing beside me, masquerading as dwarfs. Memory enhances the black and white picture in my childhood album. It adds the sound of the creaking stage, the colours—blue and yellow to my bursting-at-the-seams satin dress. I recall a teacher calling out instructions from the wings as the popular bedtime story was reenacted. If only she knew Snow White's rather Grimm beginnings or the ones of her sorority sisters, Cinderella and Rapunzel.
It was 1812 when the Grimm brothers, Jacob and Wilhelm put together the first edition of their Kinder- und Hausmärchen or Grimm's Fairy Tales. These stories, different from the ones that we have grown up reading, were not truly directed towards children at all. In the original version of the eponymous Snow White, the stepmother not only asks for Snow White's heart but wants her lungs and liver to be brought back as evidence and decides to fry the whole lot to create a gourmet meal of sorts. If that's not macabre enough, when the prince comes across Snow White's corpse, instead of the big old magical kiss, he begs the dwarfs to let him take the body home and insists on keeping the corpse beside him at all times.
One day, his Ramu kaka, fed up of carrying this rather literal dead weight from room to room, smacks Snow White on her back. This jostles the poisonous apple from her throat and Snow White and her creepy prince live happily ever after, or as happily as you could with a man who judging from a penchant for hanging around a corpse endlessly, could only be into necrophilia.
Rapunzel, in the same edition, isn't hanging around the tower playing Ludo with her Prince but is playing hide the German sausage instead. Her captor in this version finds out about the trespasser when Rapunzel says, "Tell me, Mother Gothel, why are my clothes becoming too tight? They don't fit me anymore." Her prince, at one point, throws himself from the tower and loses his eyesight.
Blinding people seems to be a theme that truly fascinated the Brothers Grimm because in the 1812 edition, even Cinderella's stepsisters have their eyes pecked out by pigeons.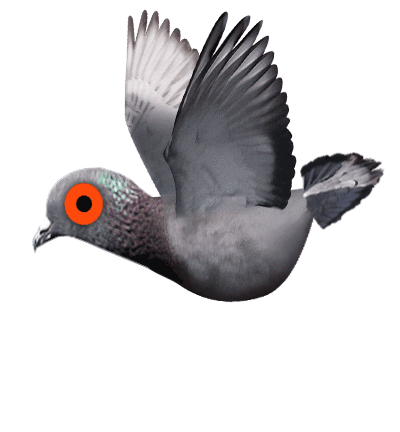 The book also contained a remarkable story called How Some Children Played at Slaughtering where a boy cuts his younger brother's throat and is then stabbed by his furious mother. The maternal murderous frenzy results in her leaving her other child alone in the bath, where he drowns. The mother then hangs herself in despair. Moral of the story for modern mums— don't kill yourself over allowing your children too much iPad time, it may be the one thing that stops them from killing each other.
The Brothers Grimm did not sit at their desks and egg each other on to make up one horrifying tale after another. Their true purpose was to collect oral stories that had passed down through generations in German speaking countries. The first edition turned out to be mildly successful and the brothers, wanting to grab an even wider audience, began spraying insecticide all over their tales. Scampering bugs like mutilation, unwed pregnancies and suicide were all eradicated from later editions.
They even altered the fact that originally in their stories, the women abandoning their children in forests were not stepmothers but their biological mothers, who would have just been better off with some birth control pills. They published their seventh, purged and final edition in 1857 and these are the stories that have been part of our collective consciousness ever since.
Fantasy princesses still ride high enough on the popularity charts today, with little girls going to birthday parties in hideous satin gowns and tiaras. Most fairy tales though, seen through the lens of our zeitgeist, ring so many alarms that only Sleeping Beauty would be able to snooze through the raucous blaring. Though I think in the 21st century, even she would smell the espresso and ask the prince who kissed her while she was completely comatose, "Whatever happened to consent, your royal highness?"
For a majority of adults, these stories are the places where we find bits of our lost childhood. The reason we are still clutching onto these narratives, just the way I am holding on to my photograph of a certain oversized Snow White is perhaps nothing more than nostalgia. But is that really a good enough reason to continue telling our children stories about women who are merely waiting rather than accomplishing?
If you ask me, I think we should let Cinderella wait for her Prince, Snow White for a kiss, Beauty for the Beast to change and read our children a wide range of pertinent books instead.
These days, the little one and I have packed up our fairy tales and have been reading Goodnight Stories for Rebel Girls instead. This is a sturdy tome filled with mini biographies of a hundred extraordinary women. Her favourite story is Catherine the Great, the German-born princess, who banished her husband and took over as the empress of Russia. A few nights ago, halfway through the passage, she asked me a peculiar question, "Catherine puts her husband in jail! Mama, would you ever put daddy in jail ?" I sighed, "Well, sometimes I may be severely tempted to throw him in a dungeon, but it would be a rather evil thing to do, no?"
Pat came the next question based on the binaries of fairy tales, "So is Catherine good or is she evil then, like a witch ?" Catherine, a young princess who married her royal cousin, did not get her happily ever after with the alcoholic and abrasive Peter III. I looked down at my little one and I said, "You remember what I once told you about witches? That all witches were perhaps princesses first, just like Catherine, who got tired of their knight in shining armour falling off his high horse and decided to take matters into their own hands. All women must take matters into their own hands, including you missy.'
In an era, when according to data from the World Bank, 40 per cent of all women put on their warpaint, if not armour and battle it out in the workplace, the Grimm fairy tales seem as redundant as the quills that they were written with. Survival of any creation, flesh and blood, or paper and ink, is tied to its ability to evolve and most of these tales, as good as they were once upon a time, are simply not good enough today.
But all ye fairy tale lovers, don't lose heart, or your lungs and liver for that matter, I do have a nifty solution to salvage these once beloved tales from our past. The Brothers Grimm were clearly always ready to adapt narratives to suit their audience, so I propose a seance where we evoke the spirits of Jacob and Wilhelm and compel them to amend their stories for a 2019 edition of Kinder- und Hausmärchen. Now that would be ghost writing at its very best.
WATCH NOW: Golden Girls with Twinkle Khanna