Photo: Rohan Jain
"How Harry Potter helped me get into IIM Ahmedabad, IIM Bangalore and IIM Calcutta"
Now awaiting the admission letter from Hogwarts
I discovered Harry Potter by chance, and it changed my life.
I was 10 years old and growing up in Bareilly, a small town in Uttar Pradesh. We weren't exposed to a lot of English novels. Most of my friends and I would read comics – Amar Chitra Katha and Tinkle Digest. We had only one bookstore in the city, and we all bought our comics from there.
The store owner was a kind lady and she suggested I read Harry Potter and The Philosopher's Stone. Until then, I hadn't even heard of it.
It was the first novel I read and then I was unstoppable. I was immersed in the world of Hogwarts, wizards and magic.
Fortunately, The Philosopher's Stone is meant for that age group. It's not complicated. Every time I would find a difficult word, I would refer to the dictionary. I think JK Rowling designed the series in such a way that readers grow up with the characters. By the time Harry Potter and the Death Hallows released, both the characters in the book and I had matured.
I bought the other book and waited impatiently for the rest of the series of release. Harry Potter sent me on a journey of reading and improved my communication and reading skills more than any school lesson could.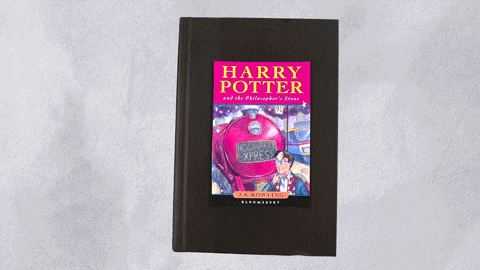 Hermione taught me how to be faithful in friendships and know when to follow rules and when to bend them. Severus Snape taught me the value of loving someone even if it costs you your life, and Professor Minerva McGonagall defined loyalty with her actions and words.
I would read Harry Potter on my way to school and back on the school bus, and keep talking about the magical world. Once I finished the entire series, I went back to the start and re-read the books multiple times and each time, it was a different experience.
When my family moved to Delhi, I was in the ninth grade. There were multiple admission interviews and I was excited to speak about Harry Potter, and I guess it made an impression.
But Hogwarts rescued me magically during three of my most important interviews till date. After I cleared my CAT examinations, I received interview calls from three IIMs – Ahmedabad, Bangalore and Calcutta.
And every time, I stumbled during the interview, I tried to bring up Harry Potter. It calmed my nerves and helped ease the tension in the room.
At IIM-Ahmedabad, the moment the panelists asked me about my hobbies, I mentioned reading and spent the next 10 minutes quoting instances from the Harry Potter series. That part of the interview I believe really helped break the ice. The panelists even jokingly asked me if I had a crush on Emma Watson. Honestly though, I love the books more than the movies.
In Bangalore, I could sense that the interview wasn't going that well. I felt nervous and it was showing. The panelists suddenly decided to ask me about my favourite book, and that changed the tone of the remainder of the conversation. I spent the next 20 minutes explaining how much I had learned from Harry Potter, and how those learnings could be useful in management. By the end of the interview, the panelists seemed impressed.
The Kolkata leg of the interview wasn't any different. I made correlations between Hogwarts and its many characters with business management and marketing.
When I received acceptance letters from all three institutes (ultimately, chose to go to Ahmedabad), I couldn't help but believe that Hogwarts had a role to play in my admission.
I might not have received the admission letter from Hogwarts, but Harry Potter still ended up filling my life with magic. And I pretty much try to pass on the magic wherever possible – I plug Harry Potter in my LinkedIn discussions, Quora threads and so on.
Recently, when I read about the controversy surrounding JK Rowling's transphobic comments, it came as a blow. It took a while to process. But as a Potter Head, I believe that the universe she created has an entity of its own now. It's a part of our childhood and growing up. I can look at the two separately, and still go on loving the series.
The series is a pillar of strength for me. Even as we speak right now, I am looking at Dumbledore's quote that hangs above my workspace. "It is not our abilities that show who we truly are, it is our choices." I look at it every time I have to make tough choices in life.
And in the dark times that we are living in, the overarching theme of the series is of paramount importance: love and how it can conquer everything.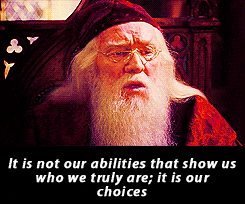 Rohan Jain is a 26-year-old Delhi-based marketing professional
– As told to Arundhati Chatterjee