Representative photo: Piku
How to fake it at a lit fest
Make them say, "I'll read what she is reading"
My colleagues believe I could fit into any gathering of the intelligentsia by virtue of my last name. "Any lit fest will obviously welcome you with open arms. You're a Bengali, after all," says one.
But honestly guys, you don't need to be a jhola-carrying bhadralok to hobnob with the crème de la crème of the book world.
All you need is a handy guide to faking it till you fit in. After all, why should only readers have all the fun at a lit fest, eh? A selfie with Vikram Chandra wouldn't hurt. Flaunt it by saying that he wrote Sacred Games. Who needs to read the book, anyway? Just Netflix it.
We've painstakingly put together the only guide you need to authentically fake your way through a lit fest.
Your lit fest success guide
Look the part — sartorial assimilation:
In a sea of khadi ensembles queuing up to exchange pleasantries with Neil Gaiman and get his autograph, your LBD might be looked upon with suspicion. Give FabIndia a visit to turn into a wave in that sea.
Acceptable shades in their faded form are brown, olive green, grey and beige.
Do not forget that statement neckpiece  — think mythical creatures and multiple beaded necklaces. A Yeti pendant, perhaps? Earrings bigger than your face make the cut. Ditch the tote, pick the jhola. Bonus points if the jhola looks aged or well-travelled.
An ink stain here and a tiny squiggle there, and you're ready to roll.
Question others before they question you:
Barack Obama did it, you can, too.
Use the Socratic method of questioning. Question and then counter question, and swiftly move on before the bibliophiles catch your drift.
For instance, you are at a book signing event post discussion. You are behind 400 odd readers. You look around and ask them: Did you really agree with what he said about the system? Wait for their response.
Counter question them: Yes, but didn't he write a column contradicting this very thought?
And before they can ask you for more details, run for your life to another event.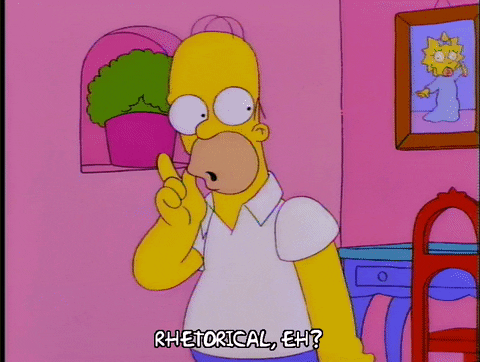 Before you book your season pass for any lit fest, rote-learn the Booker Prize shortlist and the Pulitzer Prize shortlist. They will be your friends in need during your performance at the lit fest.
And the less common the name, the more attention you'll grab.
Remember Robert Frost's famous line: "Two roads diverged in a wood and I — I took the one less traveled by, and that has made all the difference."
Be spotted only with really, heavy hardcovers:
Lit fests aren't easy on the pocket. Paperbacks are for newbies. New hardcovers give your identity away. But a hardcover of an older book by any author speaking at the festival is a goldmine.
It shows you're well-read, you are a true fan and you haven't bought the book at the fest. That's the vibe you should aim for.
Start shopping at Crossword a few months before the festival.
You'll also impress the author if you give them an older book to sign instead of the new one. Keep it real, believe in old is gold.
Pepper your conversation with isms:
This is your modus operandi. Socialism, Capitalism, Communism (not communalism, please) and Consumerism.
Only way to make heads turn at literary fests is by using at least one ism in every sentence. Whatever you say, say it with a sense of authority. Take "water is transparent", and phrase it as: Notwithstanding the global warming conundrum, water has established itself as a symbol of anti-racism. Transparent, free and colourless.
You'll be surprised to see that people will take it all in without their lie detectors blinking even once. Perhaps you're not the only one faking it.