Photo: Freepik
Raising a baby genius? Stock up on these interactive books for kids
We've thrown in a little something for adults who refuse to grow up
Walk into a nursery even before a baby is born, and you know exactly what the well-prepared parents have in store for them. The solar system plastered on the ceiling for the future aerospace engineer and even a baby-safe orchestra for the Rahman-in-the-making. But there is one thing that parents, regardless of their individual aspirations, must stock up on – interactive books for kids.
That way, as soon as the bun is out of the oven, he or she is inundated with all sorts of squeaky, squishy, and even scented stimuli to get those wheels turning.
Books play a huge role in assisting with your child's cognitive, social, and emotional development. Dr Swati Popat Vats, president, Podar Education Network, weighs in on how to introduce our little ones to that magical world.
Start with touch and feel books
Touch and feel books can be introduced to kids from when they're four months old, when a child is learning to grasp things, and his or her sense of touch is heightened and most stimulating.
"Touch books help develop curiosity in children at a time when they can't read or even identify pictures. Trial and error with textures leads to toddlers associating books with fun," explains Vats.
Since most of these books have photos or illustrations with tactile surfaces, the child finds it easier to concentrate. As they grow, they will be able to identify objects and connect them to the world around them.
Touch! My Big Touch-and-Feel Word Book by Xavier Deneux
This book contains 30 touch and feel elements that will keep your little one engaged for hours.
It includes pictorial representations of objects that a child sees in his or her daily environment, which will help them build association. Amazon.in, ₹1,606
Good Night, Curious George padded board book by Margret and HA Rey
This book takes you through Curious George's day, right from when he showers to bed time, with the textured pages keeping the child engaged. Amazon.in, ₹658
Baby Touch and Feel: First Words by DK
Features actual photographs of objects as opposed to illustrations. So, after textures have helped peak the child's interest enough for them to concentrate on pictures, it become simpler for them to make associations between real objects they see everyday and the pictures. Amazon.in, ₹1,219.48
Get drawn to picture books
It is between six and eight months that children actually start looking at pictures, making it the perfect time to start focusing on picture books for kids.
Vats shares her guidelines to help create a picture book library:
Ensure that you get one that includes familiar objects that your child has seen as opposed to objects that they have not seen in the flesh. "If your child has never seen a cat, and their first introduction to it is via a two-dimensional image of a cat, then they may find it difficult to associate the picture with the actual animal. On the other hand, if you show them a picture of the spoon, an object they see and handle everyday then the association and recognition will happen instantly and help picture books serve their actual purpose. When it comes to pictures, you must always go from known to unknown and from simple to complex," explains Vats.
Don't make the time you spend handling a picture book seem like a task — don't ask them to repeat after you or constantly ask them questions. Instead, name the picture and tell them about it in an engaging manner. This helps the child look at the picture book as a fun object associated with play time.
It is okay for picture books to have text. Learning that an object also has a name helps children understand labelling. Seeing print around the image, even when they can't read, helps them make this association.
First show them the actual object, and once they start recognising it, show the object to them with the image in the book. This will help them make a connection.
Bathtime for Twins by Ellen Weiss
Based on pint-sized twins living it up in the bath tub, the illustrations in the book are gender neutral. They include thoughtful details like using stripes and solid colours to differentiate between the twins, to make it easier for toddlers to distinguish and associate. Amazon.com, ₹419.47
Floating baby bath books by Baby Bibi
These floating books include basic images with text that will help with labelling.
Remember the "known to unknown and from simple to complex" when introducing these books to kids. Start with fruits and shapes, and then move to ocean friends, letters and numbers. Babybibi.com, ₹1,217
My First Library Pack by Wonder House Books
This collection ensures that you have a picture for every new object your little one begins to recognise. The text helps work on labelling, and the images help reinforce you kid's association with new objects they have been introduced to. Amazon.in, ₹499
Ring in the sound books
"Eight months is when a child's cognitive development sets in," explains Vats. According to Piaget's theory of cognitive development, this is the age when children begin to realise an object's permanence, that is, they understand that an object continues to exist even when it can't be seen.
They also begin to understand the basis of interacting with objects and people, and begin to realise that certain actions are met with reactions, which is what motivates them to press buttons to elicit noises in sound books and squeaky toys.
Sound books help with reinforcing their observations about interactions, actions and reactions.
Simple First Words Let's Talk by Roger Priddy
This sound book will help children associate sounds with the objects they see around them everyday. Amazon.com, ₹988.76
Noisy Farm by Tiger Tales
This is the perfect book to take along on your first visit to the farm and will help your child retain all that he or she has learnt. Amazon.com, ₹808
Potty Time with Elmo by Editors of Phoenix International Publications
A classic case of one stone and two birds, this potty training sound book will facilitate your child's social development, and make sure that diaper duty becomes slightly less strenuous. Amazon.com, ₹786
Introduce your child to the magical world of storytelling
Verbal storytelling should begin as early as when your child is four months old. Eight months is when it is safe to introduce your kid to storybooks.
"Start with short stories that are very basic and simple. They might not make sense to you because of how basic they are, but this is what your child will understand,"explains Vats.
Goodnight Moon by Margaret Wise Brown
This classic bedtime story is simple enough for your little ones to follow along without any trouble, and it also helps them identify household objects. Amazon.com, ₹484
The Very Hungry Caterpillar by Eric Carle
First published in 1969, this timeless book is a collection of brightly coloured collages that hold your little ones attention while touching upon educational elements like days of the week, counting, kinds of food, and life cycle of a butterfly. Amazon.in, ₹308
The Tiger Who Came to Tea by Judith Kerr
This bedtime favourite first came out about half a century ago, but continues to be a favourite among toddlers. Perfect to read out loud to your toddlers and eventually have them read it out to you. Amazon.in, ₹332.50
Head to the pop-up shop
Eighteen months is when pop-up books come in. They are introduced around the time your child stops being scared of surprise reactions and starts finding them interesting.
This is the stage when children know that their actions won't just have reactions but will elicit responses — this behaviour is indicative of social development. Social development is what leads them to seek similar responses from books and toys.
"This is also when autonomy is setting in, which is linked to emotional development. This essentially means that your child is learning to be independent, and wants to do things by himself or herself," explains Vats.
Pop-up books help fuel this sense of independence. "But if you don't allow them to do things on their own, they begin to doubt their abilities," adds Vats.
Pop-up books help give your children a sense of autonomy.
The Color Monster: A Pop-Up Book of Feelings by Anna Llenas
Use the monster book as an opportunity to talk to them about something other than animals, shapes, and sounds – feelings. This book will help them understand what happiness, sadness, and anger means and help them give names to all that they feel. Amazon.com, ₹1585.64
A Pop-Up Book of Nursery Rhymes by Matthew Reinhart
Nursery rhymes are one of the first forms of verbal story-telling that toddlers pick up and grow to love. Imagine the excitement they'd feel when they finally get to see a three-dimensional Humpty Dumpty sitting on a wall. Amazon.in, ₹1920
Charlie and the Chocolate Factory Pop-Up Book by Roald Dahl
What's better than conjuring up images of a whimsical candy-making factory? Watching it come to life in front of your eyes. This Roald Dahl classic might have too many words for the little ones to read by themselves so, it's perfect for a read aloud session before bed. Amazon.in,₹5,575
What to stay away from
Books for kids that use glitter paper, or have shiny lettering are not effective learning tools. When shown something shiny, a child only concentrates on the glittering bits, and does not look at the picture as a whole, or even register the shape of the shining area, which defeats the purpose of whatever it is that you're trying to teach your child.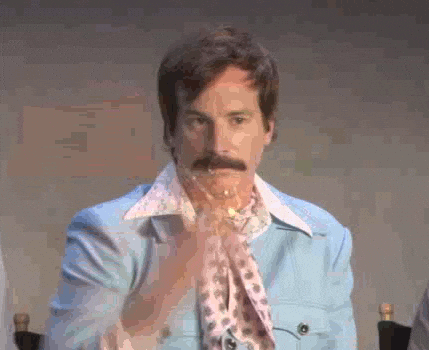 Another very common interactive book that is introduced to children way before they can make sense of it is the mirror book. "Mirror books must only be given to a child when his or her self-identity has set in.
This means that when a child looks into the mirror, they should know they are looking at themselves and not some other child," says Vats. "However, this doesn't mean you take away all the reflective surfaces in the house, but actively introducing them is also not a great idea as it facilitates no learning," she adds.
Interactive books for kids who refuse to grow up — i.e adults
Have these fun pop-up and interactive books for kids made you want to go on a shopping spree even though the only kids you have are food babies, the cat you try to dress in a tutu and the woman in the mirror?
Well, might we suggest something more age-appropriate?
Vincent van Gogh: Meet the Artist! by Patricia Geis
This book is to art fiends what Disney Land is to, well… every single human being ever – magical. This pop-up book takes you on a mesmerising journey through the artist's greatest works with three dimensional pop-up elements, fun activities, flap pages and more. Amazon.com, ₹1,967
The Most Boring Book Ever Written by Rudolf Kerkhoven and Daniel Pitts
Dubbed an "adventureless novella" this choose-path interactive book for adults should be right up your alley if you're one for existential dread.
It will make you do the most mundane of tasks but through this lethargic haze, you will stumble upon clues, which you have to solve, and these clues hint that this book might not be all that boring after all. Amazon.com, ₹726
Pretty Little Mistakes: A Do-Over Novel by Heather McElhatton
This unique work of writing can have 150 possible endings depending on the course you decide to take. You might find yourself being snacked on by ducks or living the happily ever after you've always dreamt of, all thanks to the decisions you make.
Because more pressure is exactly what you needed. Amazon.in, ₹1,182
Raven: A Pop-up Book by Edgar Allan Poe
Poe's famous work of poetry became an overnight sensation when it was first published in 1845 and this pop-up book is a pictorial retelling of the haunting love story. Amazon.in, ₹1,457