Should I be exercising during periods?
There goes your excuse to bunk your Monday morning workout
"It's about time I get used to it," says every woman ever, each time she gets her period. This is usually followed by (in no particular order) a series of not-so-pleasant events and emotions – period brain, irrational rage, and forgetting words you use on a day-to-day basis (spoon!). There is one plus though: you don't have to wake up at an ungodly hour and start exercising during periods. Or do you?
Low energy levels, heavy flow, and fear of disrupting the cycle are some of the concerns women express, however, there really is no definite answer to the question. With every self-styled guru that crosses your path, comes a new tipni, and each piece of advice brings with it a fresh set of questions.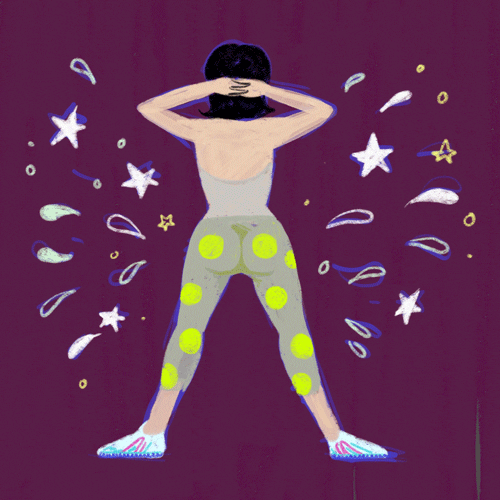 "Exercise is not contraindicated during menstruation. Women are advised to carry out all routine activities including exercise," says gynaecologist Dr. Samiha Arora.
In fact, Arora emphasises that exercising during periods can even improve your physical and mental state –"Exercise has shown some beneficial effect in reducing symptoms of premenstrual syndrome and may also help, to some extent, in reducing dysmenorrhea (painful menstrual cramps)."
Yoga is a form of exercise the gynaecologist recommends.
"My guru (B.K.S. Iyengar) would ask us to avoid inversions such as headstands when we were on our periods, but I don't recommend the same to my students. I believe in listening to the body, as long as you can do the asanas without feeling discomfort, it's fine," says Mumbai-based yoga teacher Shirley Batiwala.
Trikonasana (triangle pose), adho mukha svanasana (downward dog pose), virabhadrasana II  (Warrior pose 2), and supta virasana (reclining hero pose) are some beneficial asanas you can practice if you choose to continue exercising during periods. "Avoid inversions if you're sceptical. And if the poses hinder your flow or reduce it, then it is advisable to stop," adds Batiwala.
If you're on the lookout for something more exciting that will get your adrenaline rushing, then pole dancing might just be your ideal workout when on your period.
Aarifa Bhinderwala, founder and CEO, Pole Burnt, also recommends to steer clear of inversions. "I do pole during my period. and am aware that inversions are better avoided. But dancing in general is very therapeutic and helps release endorphins. Spinning on the pole definitely uplifts the mood," says the pole dancer and instructor.
WATCH NOW: Everything you've ever wanted to ask a gynaecologist