Representative photo: Nathan Cowley/Pexels
Lunchtime workouts will take you from burps to burpees
Fitness experts say just squeeze it in
Your Quarantine 15 is begging you to let go of it. That recently procured third chin isn't beaming with joy either. Unfortunately, the 'WFH gives me no free time' excuse is obsolete now. It's time to trace our way back to our workout clothes, which may look like 'deathleisure' now. To make things more efficient, here's a magic spell: lunchtime workouts. This ensures you get some extra minutes of sleep in the morning, and you can stop feeling social FOMO because "gym jaana hai".
Extremely popular in the west, where bosses don't care about what's in your dabba, and offices are equipped with dedicated gym spaces, studies attest that lunch hour might be the best time of day to exercise. "Your strength peaks midday, making it the ideal window to get in a strength-, speed-, or power-based sweat," says study author David W. Hill, University of North Texas.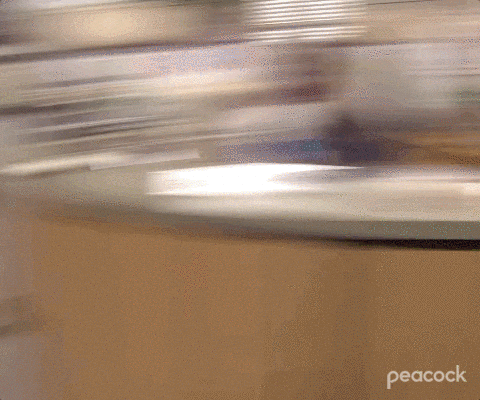 Still not convinced to leave the paratha to take a spin before your lunch? Here's the ultimate deal maker: working out during your lunch hour will give you an edge over your corporate competition. "You won't feel the afternoon slump, your concentration levels improve instantly, you'll reduce sitting hours, activate your brain cortex and have more energy overall for the rest of your day," says Amit Dahiya, fitness expert at Fitternity.
Rest assured, you can skip your 3pm caffeine call too. The good vibrations from this lunchtime-power hour are now felt at workstations near you as well.
In 2018, when Sheldon Aranha bagged a job at Google's Hyderabad office, he found himself in what he calls "a tech-themed amusement park" — saunas, massage tables, endless supply of candies, micro kitchens serving hot masala Maggi and Nutella at odd hours. Soon he discovered the gym with treadmills embellished with laptops. Since then, until last year, he never had a long lunch with his teammates in the cafeteria.
"Initially, I worked out during lunch hours because the gym was relatively empty at that hour. It energised me and I didn't have to slot an extra hour for gymming before or after work hours. It's a habit now; I bought basic equipment to keep gymming during lunch hour even while working from home," he says.
In recent times, Aranha's active side-gig is to force fitness on his colleagues.
Dahiya says, "It's highly recommended to have a trainer to guide you, especially if you're a beginner. But if you only have a conference room or your desk and chair at disposal, you can workout during lunch by skipping or climbing flights of stairs."
Lunchtime workout is the new power hour
Aam janta's lunchtime consists of stealing that last piece of paneer from your colleague's dabba when she isn't paying attention, bitching about the slacker of the month and strategising to leave work early yet again. Throw lunchtime workouts into this mix, and you'll alienate the gossip hour, be the butt of several jokes and feel like an outcast. But deep down, you'll know that it's worth it.
Other major road blocks in your pursuit to fitness include hefty gym memberships, lack of state-of-the-art equipment and overachieving trainers with more Instagram followers than Luke Coutinho. To dodge these downers, we turned to Mallika Tarkas Parekh, fitness expert and owner of Physique 57 India and Dahiya. Both agree that the key to making fitness consistent is to squeeze in a workout whenever and wherever you can.
We exhausted them with our mind-numbing queries about sweating it out during lunch hour, and fortunately, unlike our 576th trainer, they didn't give up on us.
What's in our gym bag? Beginners can invest in a resistance band, light weights, a water bottle — keep sipping water every 10-15 minutes during the workout, a skipping rope, and of course, a hand towel. A change of clothes is advisable unless you want to shower in deodorants or ward off your colleagues on the floor. A dry shampoo can be your frizzy hair saviour too.
What's in our dabba? Let's just say, it's time to say goodbye to leftovers and the afternoon bhajiya platters.
If you're a fitness noob, drill the expert advice in your head that you must eat only after your workout session. For those who enjoy the big breakfast of champions, hit the treadmill without any food consumption during lunch, but if you keep the first meal of the day light, Parekh recommends having a fruit before starting the workout. "It's a natural source of energy (sugar) that gives you a boost. Oats and homemade granola are also good alternatives," she says.
Go crazy with your post-workout meal though; make it king-size. "Have a complete meal with protein, carbohydrates and fat as well," says Dahiya. Protein will help your muscles recover, the carbs and fat will keep you satiated for a long time.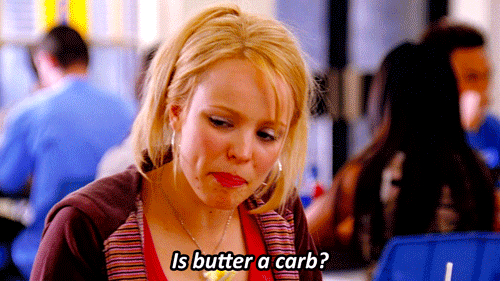 What's the ideal duration of lunchtime workouts? A 45-minute routine before your lunch is all you need to awaken your brain, reduce stiffness and stretch your sedentary muscles. Divide this into a warm-up of about seven minutes, followed by 20-25 minutes of intense activity. The remaining time will be for cooling down.
Since you can't exhaust yourself in the middle of a workday, never push yourself too hard. You'll feel tired if you aren't eating enough in a day. But with a proper nutrition plan in place, lunchtime workouts will give you more energy and power than you know.
Trainers recommend capping your workout to 3-5 times a week. Follow a program thrice a week, and perform some basic cardio exercises on the other days.
Where should beginners start? Parekh recommends low impact, moderate intensity routines. "Build a little bit of intensity and repetition each day so that you challenge yourself gradually. Stop when your body tells you to stop, especially if you experience pain in any bones or joints. Don't confuse sweat and exhaustion with results — focus on feeling accomplished and building energy levels rather than feeling depleted," she says.
Dahiya's solution for beginners is simple: run up the stairs, run around a park, skip ropes, not your meals or deadlines. "If you're training six times a week, on three days, go for a 20-minute run, or 20 minutes of skipping. Stair climbing is another option — run up the stairs as fast as you can, walk down the stairs to recover. And on the other days, you can do any two upper body and core exercises," he says.
But both of them agree that lunchtime workouts, like any other routine, depend on individual goals. It's a tailor-made process, and getting a plan approved from an expert or a trainer is key to those washboard abs in the future.
Lunchtime workouts to follow
36-minute low-impact workout for beginners
Newbies can get their blood flowing without life-endangering jumps and hops. This 35-minute workout works towards accelerating your heart rate to burn calories without any high-impact moves. But let's be clear, low-impact doesn't mean low-intensity; you'll still feel the burn and see your body change.
Level: Beginners
Jump rope workout for a lower-body workout
Pilates instructor Namrata Purohit's jump rope workout takes you from regular skipping to more intermediate levels like single-leg skips, front-to-back skips and side-to-side skips. The full-body routine works your glutes, hamstring, legs and thighs.
Level: Intermediate
30-minute full-body calorie killer
When Chloe says, "The first two sets are difficult, the rest are easy"… don't believe her, but don't give up either. Keep that bottle of water handy, and join her high-intensity workout to burn belly fat. She has alternative low-impact exercises too as part of this workout, so there's hope for all of us.
Level: Intermediate and advanced
No equipment workout for cardio and strength conditioning
Popsugar Fitness's Breann Mitchell equipment-free workout is her way of saying, "Catch me if you can". This 30-minute, high-intensity workout with burpees, squats and diamond jumps will torch those calories, but also leave you breathless and swimming in sweat.
PS: You may even break through your neighbours ceiling. Anything can happen with this one.
Level: Advanced