Tweak readers share the weight loss and fitness tips that transformed their bodies during lockdown
The experts back them up
I am happy to announce that I am no longer a couch potato. I am now the couch itself. Like algae begins to grow on a sloth's fur, my couch too has successfully managed to engulf me — the result of lockdown-induced lethargy.
With my increasing score of bhajia per minute, and decreasing step count, my jeans became tighter by the day, and my stamina non-existent. But I didn't notice exactly how unfit I had become until I had to chase my beagle across the driveway and found myself sweaty and red in the face. Not a good look for a 25-year-old.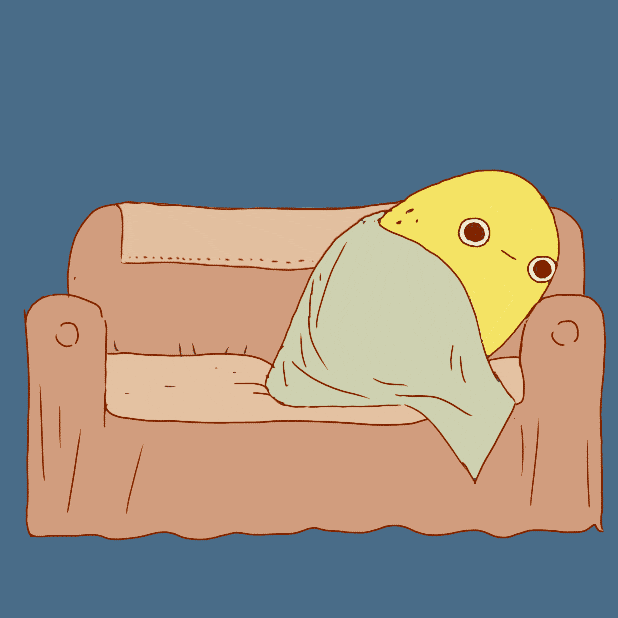 I turned to Youtube fitness videos for help, but was left with crushed self-esteem. I considered booking a private slot at the gym, but adding a personal trainer meant my kitten would have to go hungry for six months.
That's when I realised the best fitness tips, the ones we really take to heart, don't always come from highly paid wellness experts or filter-loving Instagram influencers or even Bodybuilder Babloo who lives down the street.
I'd sooner trust someone who managed to transform their body and energy levels while juggling deadlines, chores, rogue pets and flailing motivation.
Luckily, our Tweak family was happy to help out. From stay-at-home moms who'd broken up with junk food to young professionals who swore by walking for 30 minutes every day and buddying up to stay motivated, these are their best fitness tips, backed by science.
Fitness tips that helped Tweak readers transform their bodies during lockdown
Get your walking shoes on
Walk, walk, walk. The comments section on our Instagram post was stuck in a loop, with most of the readers explaining they picked up this habit during lockdown. Easy fitness tips are the best, and this one tops that list because you don't need a trainer, fancy equipment or even a lot of time.
Walking for just 30 minutes burns 200 calories, and it helps relieve insomnia and uplift the mood. It also reduces chances of a stroke and lower blood pressure.
Tripti, a professional chef, says, "My top tip would be keep moving. Walk a minimum of 30 minutes every day with intention."
Give intermittent fasting a go
Intermittent fasting involves eating during a fixed window of time, and fasting for the rest of the day. This gives your digestive system enough time to process and break down the food you eat.
It isn't just about losing weight. "Weight loss is just a byproduct. The goal should be recovery, repair and rebuilding the body," explains nutritionist Sweta Gattani of Eatwise, emphasising that intermittent fasting is a gradual process that you must ease into.
Pick a version that best suits your schedule, and one that your body reacts favourably to.
The 16:8 diet:Eat whatever you want (yes, donuts too) for eight hours, then fast for 16.
The 5:2 diet: Eat just about anything for five days a week, and fast for two non-consecutive days. You can consume just two meals of 250 calories each when fasting.
Eat, Stop, Eat: Pick one or two days in the week where you fast for 24 hours to give your digestive system a break. It's okay to consume water, coffee and non-caloric drinks when fasting.
Alternate day fasting: The name is pretty self explanatory – eat what you want for one day, and consume less than 500 calories the next. This approach is best attempted once you're an intermittent fasting pro.
Dry fasting: This is the Mt. Everest of intermittent fasting – you can't even have water for the 10 to 12 hours when you're fasting. "It is a superior form of cleansing as your digestive system is in complete shutdown and can focus on repairing from the inside," says Luke Coutinho, a holistic lifestyle coach in integrative medicine.
Schedule some shut eye
Tweak reader Kairavi used the lockdown to start sleeping in sync with her circadian rhythm.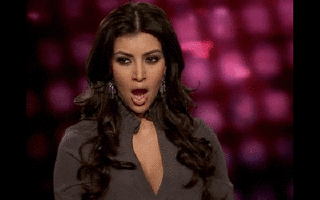 "Underlying stress causes sleep deprivation. It could be exam-related for kids, work- and home-related for adults," says Dr Nidhi Gupta, medical officer, Air India. "The brain's cerebrospinal fluid flushes out toxins during sleep. Hence, overall wellbeing needs a good night's sleep," she adds.
Weight gain, weakened immunity, high blood pressure, and a higher risk of heart diseases and/or diabetes are some of the many long-term consequences of not getting enough sleep.
If your sleepless nights are caused due to a medical ailment, the only thing to do is visit a doctor. But if you can't track down a medical culprit, here's a list of tools to help you snooze.
1. Use the screen that keeps you up at night to rock you to sleep by downloading one of these apps:
2. Balasana is a yoga pose that guarantees the best sleep ever. In this video, Kudalini yoga instructor Arezu shows you how it's done.
3. Whip up this home remedy by Bengaluru-based nutritionist and food coach Anupama Menon to help you sleep like a baby.
Mix haldi with water, boil it down a bit, add two-three tbsp of coconut oil, and store it in a glass jar.
Add about a teaspoon of this to warm milk and drink every night.
This remedy calms you down, and helps you sleep better. Additionally, turmeric contains curcumin, which helps detoxify your system.
Head to hydration station
The Tweak family is all for drinking straight from the bottle —  one of the most popular fitness tips they sent in. Before you start guzzling down a bottle of wine at 2pm, it's drinking water we're talking about.
Being dehydrated lowers stamina and negatively affects physical performance.
Dehydration triggers headaches and in some cases, migraines as well.
Constipation is very closely linked to not consuming enough water.
Research suggests that dehydration can negatively affect mood and memory.
The brain cannot differentiate between hunger and thirst, so when you're craving a snack, drink some water first. It might help avoid those extra calories.
A minimum of two litres of water is what you should be drinking in a day to ensure that you aren't dehydrated. That means about eight glasses of water a day.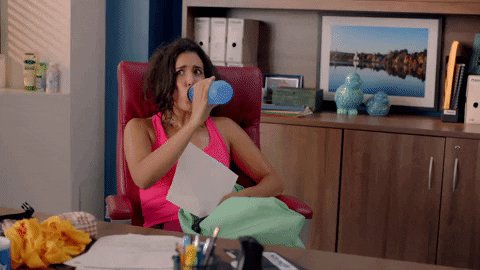 So, here are some easy ways to ensure you're getting your fill of water:
Add drinking water to your to-do lists, but instead of using the reminder app, use apps like H2O: Water Tracker & Reminder, Water Drink Reminder, and Hydro to keep you hydrated and glowing.
Infuse your water using slices of lime, mint leaves and slices of cucumber, this makes it taste better and acts as the perfect pick-me-up you need to stay fresh throughout the day.
Coffee and caffeinated teas can be replaced by herbal teas, which don't cause dehydration. Tweak reader Shraddha drank ginger tea with freshly minced ginger because "it helps with inflammation", while Ranjeeta began her day with warm water and lemon on an empty stomach, which helped her drop three dress sizes.
Use a straw. Because according to clinical dietitian Kristen Kizer, you are likely to swallow more water in one go when drinking through a straw when compared to sipping directly from a bottle.
If you take medication on a regular basis, have an entire glass of water with each tablet, instead of just one or two gulps of water, this will automatically increase your water intake substantially.
Call the carbs a cab… not!
Before you begin to write sad romantic songs about your love affair with French fries, breathe — we're not asking you to cut them out completely, but opt for a balanced diet.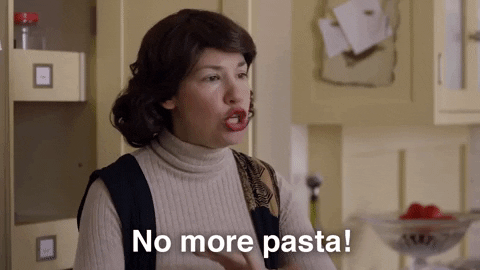 Even though the Tweak family recommends no-carb diets, according to Dr Vishakha Shivdasani, it's okay to include carbs in your diet, as long as you do it in moderation and eat carbohydrates at the right time. For Bindiya, replacing white rice with brown rice was "a game changer".
"Whether it's your rice or roti, just mix it with some protein and have some green leafy vegetables. Make sure the green veggies are not high in sugar because you're getting the sugar from the carbs." Lunch is the best time to consume carbohydrates.
Shoo away the processed sugar
Your brain's tolerance for sugar constantly gets altered depending on how much you're consuming, which means you will have to have a little more every time to get the same effect.
"Excess sugar's impact on obesity and diabetes is well documented, but it can have a serious impact on heart health too," says Dr. Frank Hu, professor of nutrition at the Harvard T.H. Chan School of Public Health.
One reader admits, "No sugar diet since the time of lockdown has helped keep the aches and pains minimal. I did not believe in the concept, until I saw the result."
She's since replaced processed sugar with jaggery and dark chocolate, but admits the transition made her feel tired initially.
"Processed sugar can be replaced with natural sugars like dates, raisins, berries but only for people who don't have insulin resistance and are not looking for weight loss. Otherwise, you can use sugar substitutes like Stevia or Splenda, erythritol or monk fruit sugar," suggests Shivdasani.
Keep it light at night
Tweak reader Arya Sahadevan thinks that chewing food properly and paying attention to what she ate worked "like a miracle", and Meenu Rajan took it a step further by keeping her dinners easy on the digestive system.
"The rule is that your heavier meal, in terms of caloric value, should be prior to the most active times of your day so you have energy for your workout or whatever your activity is. The lightest meal of the day should be when you are the least active, for most people this is dinner before bed," says Albert Matheny, co-founder of SoHo Strength Lab.
Food is supposed to act as the fuel that energises you, facilitates muscle repair and helps you recuperate after some strenuous activity that you've engaged in.
But if there is no use for this fuel, instead of getting burnt, it ends up increasing blood sugar levels, and the remaining calories end up getting stored as fat.
While these fitness tips will help you launch off the couch and into active mode, the results really depend on you. As Tweak reader Mayuri Ingle puts it, "Just show up to work out. Consistency alone can take you quite far."