Representative photo: A still from Dear Zindagi
The truth about starting therapy that nobody really talks about
Only you can 'fix you'
Raise your hand if 2020 has been tough for you, too. Especially, the thali-banging, chorus-clapping and diya-lighting stretch between March and July. A fractured sleep cycle, lost appetite, zero motivation to work with a couple of sweaty palms and a constant sense of panic – I was a zombie on the loose. The solution, I thought, was a dose of Shah Rukh Khan, err, I mean Dr Jehangir Khan. Lying on a couch and venting for hours, paying someone to let me put all the blame on others without judgment and fix me a heady drink of validation. In simple words, starting therapy.
My brain and other friends – some of them were drowning in the same boat – prompted me to give it a shot.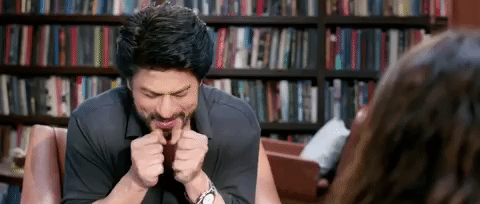 But turns out, pop culture has been feeding us only with a rose-tinted picture of starting therapy. When a colleague, who has been through the experience, shared useful disclaimers, "It works, but it takes time, and your first therapist may not be the best fit," I began digging deeper to prep myself.
Counselling therapist Revati Deshpande and clinical psychologist Akshita Shukla gave me the full scope, including the ugly bits that cinema conveniently skips, to help us make a more informed choice.
"Thankfully, mental health awareness is growing rapidly and people aren't scared of starting therapy anymore. But most clients come to us when they hit rock bottom, and we can't stress how important it is to not sit on your issues, and make that move soon with clarity," says Shukla.
The starter kit for panicking pigeons who are starting therapy
Shop till you drop, and then shop some more 
In Dear Zindagi, Dr Khan talks about trying multiple chairs before you make the purchase. He was talking about relationships. But the adage holds true even when you look for a therapist. It feels like dating.
Finding the right therapist is half your job done, but it takes time. Shukla suggests a few steps before you make an appointment: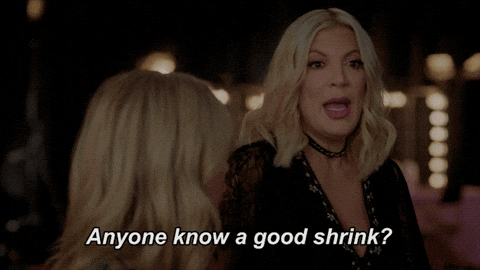 Check for credentials: Look for their certifications, licences, where have they studied from and for how long they've been practising. Read reviews of patients.
Compile a list of potential therapists and interview them. Most therapists are open to telephonic discussions before booking the first session. Discuss your queries, ask for approaches, talk about your expectations, enquire about fees and find out if your wavelength matches.
Evaluate the conversation: Ask yourself questions like "How comfortable were you during the conversation with each therapist?", "Did you feel safe and heard?", "Did their energy match yours? and "Could you trust the person?"
Your therapist will not be your 3AM BFF. Give it a few sessions to see how things unfold, and if you're not comfortable, speak up.
One size won't fit all
Unfortunately, we are yet to find a versatile remedy like haldi-doodh for mental health wellness. Much like most self-care routines, starting therapy could mean testing different approaches.
The most common approaches are:
Cognitive Behavioural Therapy: This school of therapy detects negative thought and reaction patterns, processes negative emotions and feelings, and tries to alter them.
Eye Movement Desensitization and Reprocessing(EMDR): This branch of psychotherapy helps individuals with traumatic experiences process the events to get past them. EMDR deals with the traumatic memories that hamper brain chemistry, emotional makeup and negative beliefs.
Rational Emotive Behaviour Therapy: This approach addresses irrational behavioural and emotional beliefs. REBT alters illogical behaviours and is effectively used in treating depression, anxiety, phobias, eating disorders and fractured sleep cycles.
Art-based therapy: Creative expression is used to heal a person's trauma or make them confront difficult emotions and overcome stressful situations.

It's a long-term commitment
"People come with rigid timelines and will ask us things like, 'Will I be fine within a month?' There are short-term interventions, but there isn't a switch to make you feel fine overnight," says Shukla.
Simply put, for years you've been behaving in a certain way. To undo that process, your brain needs to carve a new neural pathway.
There will be homework
It's time to school your brain. Therapists will send you home with weekly tasks and assignments with strict deadlines.
"Homework makes them introspect and write about themselves and their thoughts. These are simple journaling activities which scratch the surface of their emotional makeup and delve deeper into their feelings and patterns," says Shukla.
Therapists have also devised alternate approaches for lazy patients who can't be bothered with heavy-duty homework. The SMART Goal approach works best for most. It stands for writing down 'Specific, Measurable, Achievable, Realistic and Time-bound goals'.
For instance, if a patient finds it difficult to leave the bed each morning, their specific and realistic goal can be simply to turn off the alarm, and move on to achievable goals like keeping the phone away from their bed, so they get out and move to shut the alarm each morning. Measuring the goal will be creating a streak of completed tasks. The time-bound goal could be that by the end of the week, you manage to finish morning ablutions by 9 am.
Homework can be short-term (monthly) goals as well as long-term (yearly goals). These reinforce patterns for wellbeing and build patience.
Therapy is expensive, but there are discounts too
The steep charges demotivate some from starting therapy, while others give up after a few sessions when they don't seem to make any breakthrough. But Deshpande suggests you give equal importance to your mental health as you would to a kidney stone or any physical ailment.
Shukla adds, "There are sliding scales in which we provide slashed rates for certain days in a week or for certain number of sessions. It works differently for every therapist. Unless you ask for this upfront, professionals cannot help you," she says.
Therapize.India on Instagram is a good resource to find therapists providing sliding scales.
Therapy doesn't mean blaming others
Therapists won't attend our pity party for one.
Shukla explains that patients often come with an agenda, "Bahut try kiya, but my parents and partner don't listen to me". They expect her to fan personal grudges.
"I can acknowledge if something unfair has happened to them, but my job is to delve deeper. For instance, if somebody constantly calls you lazy, and you don't like it, I'd like you to look within and see why it's affecting you so deeply. Because if they called you Chinese, you'd probably laugh at it because you're not Chinese and it's a bizarre statement," explains Deshpande.
You'll feel worse before it gets better
You might be starting therapy in search of comfort and healing, but as you and your therapist peel off the layers of existing wounds, fears, self-esteem issues and traumas from your past, the highway to healing can feel emotionally exhausting – in and outside the session.
"We create a safe space for patients to be vulnerable, to visit unpleasant memories and to stop using avoidance as a coping mechanism. Only then can there be a breakthrough. This is why there's never a specific time frame. Some people take weeks to open up and others can take months," says Deshpande.
PS: Be prepared for a volcanic eruption of emotions you've been bottling up or escaping for years.
It's more than just talking and feeling happy
There might be some sessions where you sit in silence and process all that you're feeling, and there might be four-legged friends comforting you too (animal-assisted therapy).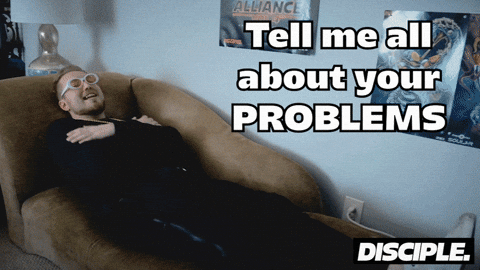 Therapists may also employ bibliotherapy, a branch of arts-based therapy which depends on storytelling or reading narratives to heal.
Sometimes, it's a combination of conversation as well as performance. Discussing the various approaches with your therapist bolsters the healing process.
Bottomline: It's not all about venting or talking.
Therapy does have medication, conditions apply
A psychiatrist may prescribe certain medications, but they won't be life-long companions and popping them every day can have side effects.
"Sometimes clients are so anxious that they can't think straight. SOS medication alleviates these symptoms, but can't take away the inherent insecurities," says Deshpande.
Popping pills and deciding your own dosage messes with the brain's chemistry and affects mood, sleep cycle and can even lead to weight gain and other conditions.
Consult your doctor before taking SOS pills.
Only you can fix you
Amanda Sodhi has been going for therapy for a few years now, and says, "It's an equal partnership, where both of you have to put in the same amount of work."
Starting therapy knocks down imaginary walls made of Ambuja Cement, but only if you cooperate with your therapist as they guide discussions and make observations to resolve underlying patterns.
Maintain a diary of goals and from time to time, revisit the goals and discuss your progress with your doctor.
Therapists are humans too 
Like the rest of us, they have biases, bad days and can be quite irritating. Shukla agrees that while therapists train to understand the human brain better, they can falter too.
It doesn't help when the patient is inert. "Even after weeks of talking, when the patient doesn't open up, we feel we're doing something wrong. This can make us irritated and manifest in our body language. Honest two-way communication is necessary for any therapy to work," she says.
Deshpande throws light on the preconceived biases a therapist may have and how that can affect the experience. "If you identify as queer, and the therapist doesn't have a lot of experience or training in that space, it will be difficult for them to understand you. This can backfire," she says.
Cut your therapist some slack sometimes, and be open to talk your way to mental wellness.