Representative photo: A still form The Incredible Hulk
Anger management 101: How to stop yourself from turning into The Hulk
"Temper is the one thing you can't get rid of by losing it."
Will Smith may have won Best Actor for playing Serena Williams's father in King Richard, but he showed up to the actual Oscars as The Hulk. The most talked-about moment at the traditionally sedate ceremony took place when comedian Chris Rock made a joke about Will's wife, Jada Pinkett Smith, calling her G.I. Jane because of her shorn head (she struggles with alopecia). Will laughed. Will cried. And in the middle of this mood swing, he walked up to the stage and struck Rock, then hurled profanities at him. The indefensible act of violence took the audience by surprise, with most wondering whether it was scripted.
Nicole Kidman reacting to the Chris Rock and Will Smith incident at the #Oscars . A NEW MEME IS BORN.😭😭😭😭 pic.twitter.com/X19AE19OUv

— Mauli Adam (@mauli_adam) March 28, 2022

This incident might sound like an aberration, but angry outbursts are far more common that we would like to admit. Just ask Virat Kohli, whose brilliance as a cricketer was initially overshadowed by endless controversies over his temper tantrums. Like flipping off Australian bystanders who were heckling him during a match.
Before you start to sniff out a pattern, let it be known that these angry outbursts aren't limited to sportspeople.
Research suggests that an average office employee suffers from "desk rage" twice a day, stating "colleagues taking credit for our work, computer crashes and rude clients" as their triggers.
According to another study, a third of people polled claimed to have a close friend or family member who has trouble controlling their anger, more than 12% admitted to having trouble controlling their own anger, and over one in four people were worried about how angry they felt.
But what awakens the inner rage monster, turning you from human to a red-faced emoji who can't even remember why it's angry in the first place?
Unlike the blanket sweatshirt you are planning to gift yourself this Valentine's day, one size doesn't fit all.
"Someone interrupting me when I'm engrossed in work breaks my chain of thought. That's a major trigger," admits lawyer Rohan Jhaveri. For musician and studio manager Varisha Tanna, her last outburst stemmed from concern – "I felt like my mother feared living in her own house because of a third person. I hated seeing her feel so worked up and threatened, which eventually led me to yell at her."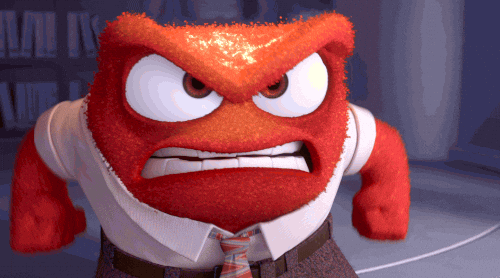 But how do such varied triggers lead to universally relatable, angry outbursts?
Unlike happiness that is the result of us experiencing something positive, or sadness which stems from us going through something negative, anger is a secondary emotion and doesn't exist in isolation — it's the by-product of another emotion.
"The underlying emotion that ultimately shows up as anger can be frustration, hurt, fear, concern, sadness and in some cases, even jealousy," explains consulting psychologist Ankita Gandhi. Yup, pop culture got that right — an angry teen is hiding emotional angst.
But before we delve deeper into anger management, let's see what it is that drives us to act irrational and incongruent with our personalities.
'Sorry ma, my brain made me do it': the science behind angry outbursts
We put the angry green giant under a microscope, and dug up the scientific explanation for our outbursts. (Blame the amygdala)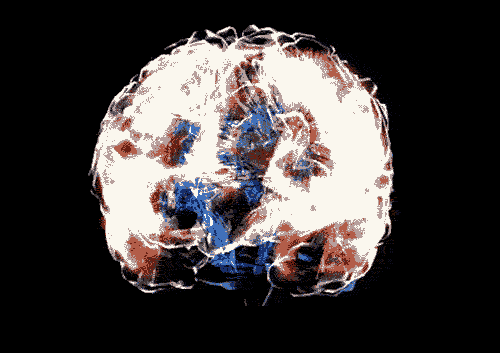 Anger is linked to our brain's reward sector. Subconsciously, we are constantly preparing our brains to expect certain outcomes from situations. But when the outcome is different from what we expected – for instance, when Shreya Shetty lost her temper because her girlfriend had switched on the fan during the night, while she preferred it being off – our brain reacts the same way it would to a threat.
"When there is a mismatch between what we've learned to expect and the hand we're dealt, our brain's reward circuit sounds the alarm and activity is triggered in a small almond-shaped region in the brain called the amygdala," writes Hannah Devlin in an article for The Guardian.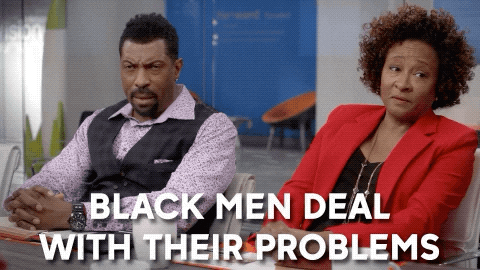 This triggers our body and brain's fight or flight response. The adrenal glands pump our body with stress hormones – adrenaline and testosterone – to prepare us for possible physical aggression.
"Depending on the situation, you either fight the stimulus or you ignore it, and deal with it maybe later," explains Gandhi, but feeling anger, which our body perceives as a threat, can alter the way we view risks. Studies have shown that it can make us more impulsive, underestimating the chances of bad outcomes.
The scientific explanation is linked to the decision-making faculty of our brain – the prefrontal cortex. It's responsible for reasoning and decision making — the part of the brain that generates a holograph of mummy wagging a finger at you and asking you "Are you sure you want to act this way?"
Research suggests that anger tends to unplug this holographic projector, causing you to behave recklessly. A study showed that volunteers, when made to feel angry, estimated that their chances of encountering heart attacks were lower, and also receiving a pay raise were higher, when compared to people who were made to feel fearful. Anger made them more optimistic but also unable to view things objectively.
Why you should be giving anger management some serious thought
Anger management won't just keep you from having a breakdown at work or acting out after an argument with your friend. It also helps keep the negative physical and mental repercussions that might surface over time, at bay.
Physically, you may experience disrupted sleep patterns, headaches, stomach discomfort, and skin problems like eczema. "Because anger is linked to underlying emotions that haven't been addressed, the physiological symptoms can be indicative of stress or anxiety," explains Gandhi.
As Jack Nicholson rightly points out in Anger Management, "Temper is the one thing you can't get rid of by losing it."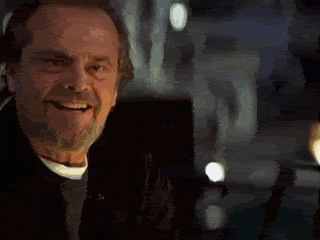 Anger management tools to keep you from turning into The Hulk
Maintain an anger log
Pull out a notebook from your stack of unused notebooks that are "too pretty to use," and note down the number of times you get angry in a day. Mention the triggers and the physical changes you observe in your body when you are about to have an angry outburst.
"Identifying your triggers helps you narrow down on the primary emotion that is causing the outburst, which helps you identify the area you need to work on. Noting down the physical changes makes you more sensitive the next time feel an outburst coming, and allows you to prepare yourself better," says Gandhi.
Substitute your form of expression for something less destructive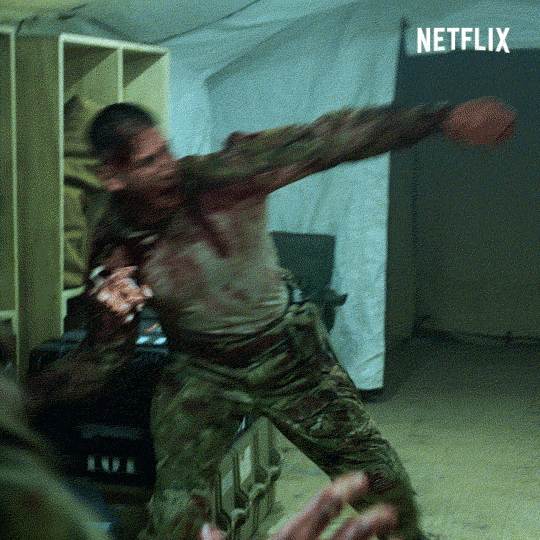 The idea behind anger management is to minimise the intensity of the emotion and its repercussions. This can be done by altering the way you express it. To get started, ask yourself the following questions:
Can I reduce the intensity of what I've been doing?
Can I stop reacting that way altogether? If not, can I substitute that action for something else?
Accountant Arundhati Iyer prefers the silent treatment over having a full-blown temper tantrum. "Because the silent treatment is my go-to, when I look back at a situation when I was angry, I hardly ever regret the way I reacted," says Iyer.
But if you don't have Iyer's self-control, turn to a stress ball instead, or engage in a physical activity to channel the aggression in your body in a productive manner.
Give yourself a time out
"I wish I would've intervened and tried to talk it out instead of resorting to violence," says Paras Mehndiratta, when looking back at a night of partying gone wrong. "My friend got into an argument with a bouncer, and before I knew it, I was throwing punches," he recalls.
A great way to stop yourself from opting for fight mode is to do what your parents would have done, and give yourself a time-out.
"This stops your stress hormones from taking over and allows you to view the situation rationally," explains Gandhi. "It keeps you from acting impulsively and saying or doing things that you might regret later," she adds.
Find your nearest mirror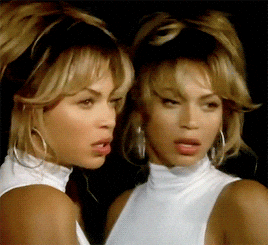 Gandhi advises that when you feel an angry outburst approaching, turn to this anger management technique.
And while looking at the mirror, ask yourself:
How do I look when I'm angry?
Is it difficult for me to see myself like this?
Does seeing myself in this state make me feel embarrassed?
Would I be okay with someone else seeing me like this?
"This anger management technique works especially well for children, but can be used by adults too," explains Gandhi. This exercise gives you a third person's perspective and keeps you from acting in an uncharacteristic manner that might lead to you regretting your actions later.
Turn to breathing exercises and grounding techniques
Gandhi encourages you to engage in some abdominal breathing – breathing from your lower belly and not through your chest. This helps calm you down, and lower your heart rate and bring it back to normal.
Another technique that you can couple with your breathing technique is grounding yourself. Gandhi suggests you use the 54321 technique to ground yourself.
"This helps you to ground yourself  and be present in the moment," explains Gandhi. A lot of the times, we lose sight of what triggered our anger in the first place. This technique helps you focus on what is causing you anger, and not spiral or generalise.
View this post on Instagram