Representative photo: Gantas Vaičiulėnas/ Pexels
I chased perfection, and found anxiety
Walking the fine line between self-loathing and self-love
The day before I got married, I felt empty. I walked around listlessly, and spent an hour clutching my stomach and lying on the bed. My chest was tightening, and by 1pm, I'd cried three times already. I wasn't a child bride about to be married off unwillingly — I was nearly 32 years old, and about to marry the man I had loved for four years. The only thing going through my mind that day was, 'what the f is wrong with you?'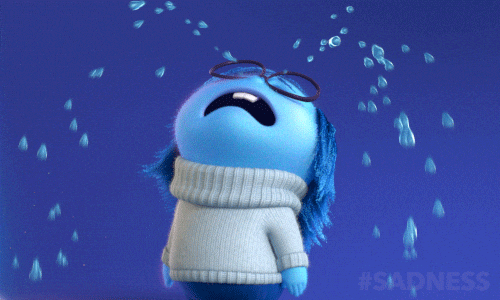 On the outside, my life was like an Instagram filter — I had a 10-year-old career, a fulfilling passion project and finally a love life that didn't involve being ghosted after a five-year relationship. But the inside — my brain — was like a photograph from an old film roll. Blurry, with bolts of lightning disfiguring any coherent images.
I can't pinpoint the exact moment I went from being an anxious person to one with an anxiety disorder— but certain life events led up to it. I was 21, studying in London, when I received a terrifying phone call from my mum saying my uncle had died in a freak accident. A phone call from family when I'm at work still tightens my gut like The Hulk is squeezing it. The next year, my long-term relationship ended via text, shattering any illusions of security. While I took refuge in my career, with every passing year, the imposter syndrome worsened.
A stray remark from a coworker would lead to swirls of 'why did she say that, am I going to get fired?'. A disagreement with a friend would bring on the sweats. Worst of all was the overarching persistent fear that all my words and actions were completely wrong — and in times like these, my grip on reality was shaky.
When I could no longer get out of bed — or get any sleep in it, I finally got professional help. I was always a Type A perfectionist, obsessed with planning and getting every detail of my life right. When things didn't go my way, I'd overthink everything. Turns out, the pursuit of perfection, and traumatic events, gone unchecked, lead to an anxiety disorder, one that was rooted in the feeling of not being 'good enough'. One that, even four years in, rears it ugly head whenever it feels like.
Like the day before I got married.
View this post on Instagram
Through the last four years, with a combination of therapy, medication and a serious focus on my personal triggers, I understand myself a little better. The last two years in particular, thanks to a steady relationship and job, and a support system of family and friends, I've been able to deal with my condition. Even sailing through the pandemic, though the country saw a sharp rise with 74% and 88% Indians suffering from stress and anxiety respectively.
But while I go around proclaiming that mental health requires the same care and focus as a physical ailment, there are times when I hate myself. Worrying that my spouse will leave me when he realises I'm a ball of mental health problems. Desperately want my boss to validate my achievements, or my family to shower me with the love that my brain can't seem to muster up. The nagging feeling of 'I'm not good enough to be happy'.
This crisis of self-esteem is baffling because I would never say these words to a friend or a loved one who is grappling with anxiety of their own. When a loved one puts themselves down, we gasp in shock and tell them never to speak about themselves 'like that'. When friends call themselves fat, we shush them and tell them that they are fabulous. But when it comes to dealing with our perceived flaws, we become like the unforgiving gym teachers at march past — for whom even a bent leg is a reason to set us off on another four cycles. Turns out low self-worth is inevitably connected to the buried and hidden assumptions about the world, others, and ourselves, that we mistake as fact.
Every time my anxiety was bad, I thought I deserved to be unhappy because I wasn't 'good enough' to be anything but. The night before my wedding, when I was 'supposed' to be ecstatic but felt broken, my husband sent me a video that worked like a lightning bolt.
View this post on Instagram
There has been no magical recovery. You don't wake up one day and turn into a motivational speaker with higher self-esteem than Donald Trump. But after nearly five years of living with anxiety, it dawned on me — I didn't need self-love, or self-loathing, I needed what I looked for from everyone else — validation. To stop blaming myself, and to accept that whether anxious and bawling for no reason or happy and confident, it was all me. Instead of searching for perfection, or trying to detach from my anxiety — I'm coming to terms with just who I am, as I am.
I start my day by writing down affirmations.When I begin having looping thoughts, I listen to my therapist, step back, breathe and ask, "What's the worst that could happen?" Whatever it is, it will have to be lived through. I talk to myself as I would to a friend that needs support.
I know it's going to be a work in progress for the rest of my life, but if I can embrace another's flaws to make a marriage work, I'm banking on doing the same for myself.