Representative photo: Polina Zimmerman on Pexels.com
Is it just me or is everybody struggling with acidity?
What you need to do if you're feeling the burn
My thirties gifted me a range of unexpected presents. Apart from the surprise birthday party on the day I turned 30, the next two years have given me — backaches from 'sleeping wrong' and 'bending suddenly', hangovers after a wild night of drinking 2.5 large G&T's, a wholly unpleasant demeanour when interacting with 'youths' (anyone below 22) and the worst — acidity.
I scoffed in the face of those who had crossed 30 before me, dismissing their claims that my body would change seemingly overnight, and that digestive issues would become as regular, as being well-rested would become irregular. It all happened.
When I first felt the ache in my chest, pain in my head, and weird tingling sensation in my gums, I thought I was having a heart attack. Then I decided it was a paralytic attack, because it was (mostly shooting pains) all on one side of my body. My ophthalmologist, dentist and physician all clarified that it was acidity.
I was suddenly in the same boat as the people who sip on anti-acidity concoctions, make sure to eat every two hours to prevent acidity, and complain about how their heart burn is a side effect of medication. But why was my body suddenly at war with me  when I had changed nothing in terms of my (fairly balanced) diet, and lifestyle and how on Earth was it all because of acidity?
Then I heard from a close friend in his 30s. He was diagnosed with a hiatal hernia (of which heart burn is a symptom) and now, GERD (experiencing acid reflux more than twice a week chronically is called GERD — Gastroesophageal reflux disease). Overwhelmed by his diagnosis, he's been stressed and anxious, isolating from his social group since he's no longer able to do the things he used to enjoy. For us, suffering from acid reflux feels like crossing the lakshman rekha from childhood where we could digest plastic to middle age where you need to take rest of the day off after eating instant noodles.
I dug deeper. Yes, my body was becoming more sensitive as I aged, but acidity is blowing through all age groups. While heartburn tends to worsen with age, as my dad can attest to — as even one fried puri at lunch has the poor man drinking glasses of cold milk and clutching his chest for three hours – even children (not just colicky infants) have fallen into the acid trap. Everyone — and their mothers and children— is suffering from acidity.
I turned to a triple threat of experts — medical doctor and nutritionist Dr Vishakha Shivdasani, Pooja Ajwani, nutrition consultant and Janvi Chitalia, integrative gut microbiome health coach and functional nutritionist to find out why everyone across ages was burping, farting and clutching at their chest like Nirupa Roy (myself included).
All the questions you've been asking WebMD about acidity, answered by real-life experts
Why do I feel like my throat is on fire?
Shivadasani explains, "Acid reflux (also called acidity) is when your bile and stomach acids basically go against gravity — so they come up into the food pipe causing irritation. Heart burn is a symptom of acid reflux."
Basically, when the acid flows back into oesophagus because there's no space to go anywhere, you get the sensation of heart burn or acid reflux. The lower oesophageal sphincter (LES) is a bundle of muscles at the low end of the oesophagus, where it meets the stomach. When the LES is closed, it blocks digestive acids and last night's butter chicken from travelling in the wrong direction. An incompletely closed LES results in acidic stomach contents to back up (reflux) into the oesophagus.
The gut (also called the enteric nervous system —ENS) plays a big role in acidity issues. "Its main role is controlling digestion, from swallowing to the release of enzymes that break down food to the control of blood flow that helps with nutrient absorption to elimination," explains Dr Jay Pasricha, director of the Johns Hopkins Center for Neurogastroenterology.
Nutritionist Anupama Menon explains, "Acidity, bloating, discomfort, not evacuating your bowels every day, weight gain… all symptoms that your gut is unhealthy. People tend to take these lightly, but if they become chronic, it means your food isn't being digested."
Even though acid reflux, in itself, is not a severe condition, chronic acidity can cause and be symptomatic of larger problems. Check with your doctor for a clean bill of health.
Why is my stomach suddenly role-playing as a dystopian war zone?
Have you increased any medication lately? Acid reflux can be a side effect, especially in the elderly. Pills for high blood pressure, anxiety and depression, antibiotics and the like could cause acidity.
Shunning dal-chawal in favour of Raju's Chinese Corner. Low fibre intake and an increase in processed food and alcohol, could lead to a deficiency in zinc and magnesium, which play an important role in keeping acid in check.
Smoking
Eating your weight in refined sugar, and indulging in dairy products, meat and eggs. Did you know that sugar causes as much acidity as a fried samosa?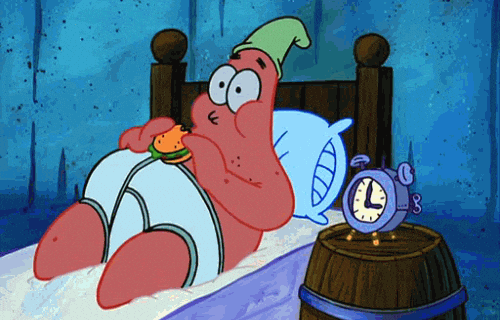 Indians tend to eat dinner late and then sleep immediately — ideally, there should be a three-hour gap between dinner and bedtime. Plus we eat big meals, heavy on spice, which need time to get digested. It's a cumulative effect.
When you start ageing, your metabolism slows down. Some people have low stomach acid because of which they have digestion issues, some can't cope with a high level of proteins going in their stomach. That'll teach you to never again mock that uncle who eats his dinner at 7pm. And possibly join him.
Acidity can also be a symptom of intolerance-related conditions — symptoms which feel like acid reflux (indigestion, belching, gas, heartburn) can be caused by intolerance to certain foods and in this case, an elimination diet works as the first course of treatment.
Are my aching chest, tingling gums and pounding headache all related to acidity?
I've repeatedly calmed myself in the middle of what feels like a heart attack by remembering the piercing chest pain and tingling in my gums are just acidity. You might experience difficulty swallowing or the sensation of food being stuck in your throat, frequent burping or hiccups, prolonged sour taste in the mouth, nausea, constipation, indigestion and even bad breath.
Since acidity is digestion-related, for some, it can also manifest in headaches. Track your symptoms to diagnose your issues.
When it comes to men and women, generally speaking the symptoms are similar, but women are prone to acid reflux issues during pregnancy and menopause. Prior to your period, you'll feel more bloated and be unable to digest certain food. (All the women reading this can attest to the fact).
Eroding tooth enamel can be caused by chronic acidity, explains Shivdasani, "When patients tell me they have got multiple cavities, the first thing I ask is 'do you have a history of acid reflux?'"
If you suffer from any of the symptoms, see a doctor. You might have to perform tests including an endoscopy, a Barium swallow and oesophageal pH monitoring.
Can I really douse the burn by changing how I live?
Wellness guru Luke Coutinho explains, "If a problem is caused by a poor lifestyle, then it can also be made better by changing that lifestyle." Depending on the severity of your concerns, you might be advised lifestyle changes and/or medication.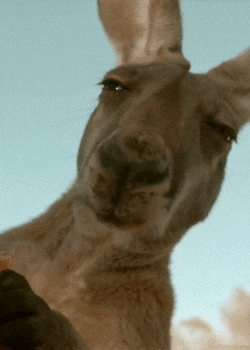 Chew the food well. Saliva helps kick off the digestive process, so by the time it reaches your stomach, the food is easily broken down.
Eat until you're 80% full, no matter how hungry you are. The food needs space and liquid to be churned around to get digested. Drink a small amount of hot water during meals. Taking small sips can help in moving food inside the stomach.
Try reducing portion size, eating 3-4 meals a day instead of gorging on that Rajdhani thali at lunch and then slipping into a food coma.
Don't lie down immediately after a meal. It will move into the oesophagus easily, so try to keep a gap of three-four hours between dinner and bedtime. It takes 50-60 minutes for food to push out of your stomach and move into the small intestine. If you're still uncomfortable after keeping a wide gap, use multiple pillows below your head while you're sleeping, it should be higher than the rest of your body.
Reduce tea, coffee, diet soda, highly carbonated drinks or alcohol consumption – as they can cause acid reflux issues. Focus on consuming fruits, vegetables, stay hydrated, chew well.
Chitalia's home remedies for acidity:
The body cooler drink
Ingredients:
2 tbsps saunf (fennel)
2-3 soaked kokum water
Chamomile petal concoction in a green tea bag for flavour
Directions:
Add the saunf, kokum water, and green tea to room temperature water, let the concoction sit for a while and remove the chamomile leaves bag.
Keep drinking it throughout the day in sips or first thing in the morning.
The pro-kinetic drink
Ingredients:
1 /2 squeeze of a lime
1 to 2 pinches of ginger or 1/2 tsp fresh shredded ginger
1 tbsp sabja (soak it separately for 20 mins and then add )
4-5 strings lemon grass, cut
7-8 mint leaves
Directions
Mix all the ingredients and stir. Drink up between meals or one hour before your meal
The indigestion fix drink
Ingredients:
1/2 -1 tsp jeera or cumin (whole)
1 pinch ajwain
1 pinch hing (asafoetida)
1/2 tsp coriander cumin seeds
Directions:
Add all the ingredients to the water
Boil the water with the concoction
Strain and drink (Drink 45 mins to 1 hour after a meal)
*Each of these concoctions may elicit a different response depending on the severity of your conditions. Start with a small dose. Consult a doctor if you feel any discomfort.