Representative photo: Pexels
Painful period cramping your style? Here's what you can do
Three experts weigh in on various forms of relief
To everyone who tells tales of the turmoil that they suffered while being sandwiched between wailing babies on a flight, you're disqualified. So is the person who pretended to be immobile after they stubbed their toe. Until you've experienced excruciating period cramps, you've not known pain.
Not to mention one that shows up every month like your annoying landlord.
Decoding dysmenorrhea aka period cramps
Dr. Surabhi Siddhartha, consultant obstetrician and gynaecologist, Motherhood Hospital says that primary dysmenorrhea starts from menarche (the first ever occurrence of menstruation in women), while secondary dysmenorrhea is when the woman experiences no pain during the first few years, but develops the condition later on.
It could indicate the onset of certain problems like pelvic inflammatory diseases, fibroids, adenomyosis, or endometriosis, but can also just be symptomatic.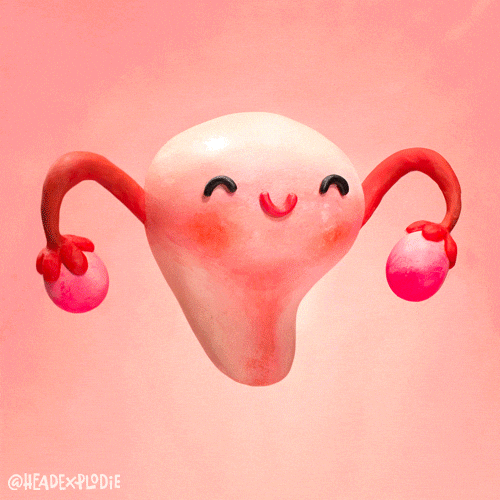 The most common cause for period cramps is the release of a hormone called prostaglandin, inside and around the uterus, which causes pain in the lower abdomen, back, and legs.
When is it time to pay the gynaecologist a visit?
"When the intensity of menstrual cramps comes in the way of routine activities," advises Siddhartha. "People believe that taking medicine to relieve menstrual pain is harmful, but that's a myth."
Consult a gynaecologist before you taking pain relief medication of any kind.
Foods to relieve period cramps
Certain food and supplements can help minimise symptoms of dysmenorrhea.
"Vitamin C, calcium, magnesium, vitamin E, vitamin B6 and zinc help with period cramps. These are the same nutrients that are also important for a regular, healthy period cycle," says nutritionist and food coach Anupama Menon.
Stock up on foods such as yoghurt, fish (especially salmon), broccoli, peanut butter, eggs, pumpkin seeds, chia seeds, and almonds.
They help regulate hormones, ease water retention, reduce PMS, and reduce pain of cramps.
"Sumac powder, a spice very high in antioxidants, can reduce premenstrual symptoms. Pumpkin seed oil, available also in the capsule form, helps regulate hormones and reduce uncomfortable symptoms accompanying periods," adds Menon
Period cramps can also be indicative of deficiencies.
A deficiency of vitamins A, B6, B12, D, E, C, iron, calcium, and magnesium can affect the regularity and severity of the symptoms of menstruation.
Menon shares with us a recipe that can help reduce menstrual cramps.
Parsley and ginger tea
Boil ginger slices in water for about 10 minutes.
Add organic haldi and a pinch of pepper in the last boil.
Put off the flame and add 1 tsp parsley, steep for 30-40seconds.
Strain and sip on it to reduce menstrual cramps.
Factor in some yoga time
"At least half an hour of exercise everyday is mandatory, since BMI is directly linked with menstrual health. Practice pelvic floor exercises to relieve dysmenorrhea," explains Siddhartha.
Ayurveda expert Dr. Ipsita Chatterjee shares with us some poses that can help with painful period cramps.
Eka Pada Raja Kapotasana (One-legged king pigeon pose)
This poses stretches the lower half of the body, stimulating abdominal organs and relieving pain.
Janu Shirasana (One-legged Forward bend)
This asana stimulates the reproductive organs, which helps relieve menstrual symptoms.
Dhanurasana (Bow pose)
This pose strengthens abdominal muscles and stimulates the reproductive organs.
Bhujangasana (Cobra pose)
This poses stretches the abdomen and front body, and helps reduce fatigue, stress, and menstrual pain.
Supta Virasana (Reclining hero pose)
Ayurvedic home remedy to help with dysmenorrhea – Chaturbeeja powder 
Ingredients:
Methika (Methi or fenugreek seeds)
Chandrashur (Garden cress seeds)
Kalajaji (Kalonji or nigella seeds)
Yavanika (Ajwain or caraway seeds)
Directions:
Take equal quantity of the seeds and grind it into a coarse powder.
You can keep it for a shelf life of two to four months in an airtight container.
Take three grams of the powder with buttermilk or warm water at night. Start this a week before the menstrual bleeding phase till the second day of your period.