Representative photo: Pexels
Painful sex, brain fog and vertigo: how perimenopause changes our bodies
It's not all hot flashes and mood swings
While giving a presentation over a Zoom video call, Hemlata Roy started getting hot flashes. Her usual stage fright was no match for her perimenopause and she started to sweat as her face turned red. "I thought I was going to faint. I found a moment while two colleagues were discussing something, messaged my coworker to take over and I exited the call, blaming bad Wi-Fi."
Surrounded by an array of younger hires at her firm, she was already struggling with being taken seriously at work. "This would have been just what they needed to completely dismiss me," she says. So she kept it to herself, just as millions of women have over the years.
Most of us have heard jokes about the hot flashes and night sweats as the baby-making machine shuts down for good, but that's pretty much it.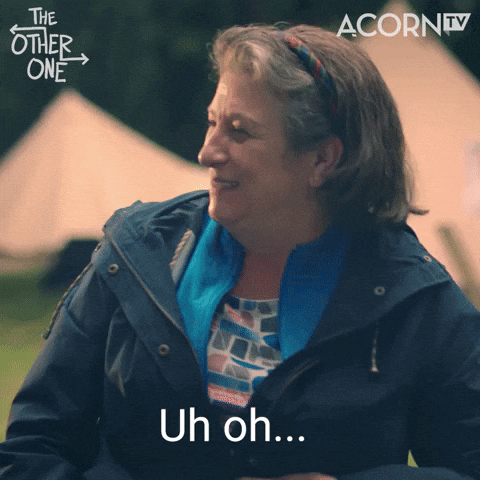 "Menopause takes place when there's a 12-month period of no menstruation for women in their 40s-50s," explains Dr Damini Goyal, OB-GYN and fertility specialist. Think of menopause as the destination. Perimenopause, on the other hand, is 'The Change' we often refer to when talking about the symptoms. They can last for years before your period stops for good.
"Common symptoms are night sweats, hot flashes, the inability to sleep, moodiness and irritability because of hormonal changes," adds Goyal.
Taking a chisel to the public silence surrounding perimenopause, we spoke to women about their varied experiences — the unexpected symptoms and side effects that have taken a toll on their work, sex and personal lives.
Let their stories comfort you if you ever felt alone or prepare you for the future as the natural cycle reaches full circle.
Perimenopause: highs and heavy flows
"You think menopause means acha ab bas, that the period becomes lighter and lighter and finally just stops. For me, it was the opposite," says Pallavi Mitra. When perimenopause started at age 51, she didn't get the usual hot flashes and mood swings but irregular periods with heavy flow and cramps. "In 37 years of menstruating, I never had such bad cramps," she says.
A night of constant dizziness and high heart rate landed her at the emergency room.
"I don't know why I waited so long to consult a doctor," says Mitra. "Maybe I didn't take it seriously enough, or women are so used to being told to just suck it up and deal with it that I let it be. My iron levels had dropped drastically."
Mitra wasn't even sure if these were perimenopausal symptoms. "I thought I had ovarian cancer. We know so little about our own bodies."
"Ignoring heavy flows, in the long run, can lead to a severe iron deficiency, and put you at risk of developing anaemia," explains Goyal.
Perimenopause brain fog that clouds your judgement
"I have always been a bit absent-minded, so I first attributed it to my own tendencies, but then I started questioning my own judgement," says Kusum Deshpande, 54. For the first 7-8 months of perimenopause, she had the same hot flashes she had watched her mother fan herself through.
No more periods? Great, and feeling hot and sweaty was a manageable pay-off.
But suddenly, she began to have trouble concentrating. "I was looking at a proposal for a project and thought to myself, who is the idiot making all these silly mistakes? It was me," she recounts.
The stress exacerbated it.
She thought it was burnout and consulted a therapist who ultimately linked it to perimenopause.
"Many women experience brain fog during perimenopause. It is usually temporary but when it's prolonged and severe, it can be very stressful and lead to other mental health ailments like anxiety and depression," says Goyal.
Deshpande has now learnt to live with it, getting better at time management and breaking down the day's tasks into shorter shifts with breaks in between. She's trying to regular exercise and brain-boosting foods to improve her symptoms, and is considering Hormone Replacement Therapy (HRT) if it doesn't get better.
Perimenopause can take a toll on your mental health
For Mohini* PMS was never just a few days of being crabby. Menstruation came with a side of painful cramps, nausea and dizziness. She looked forward to menopause when it would all finally come to an end.
Perimenopause came knocking with irregular periods, night sweats, and soon, an inability to sleep. "No matter how tired I was, I would keep waking up through the night. My kids would say, 'mama toh ab bhoot ban gayi'. The maximum I could sleep at a stretch was probably three hours."
It started taking a toll on her mood. Says Goyal. "There is a difference between a passing case of the blues, similar to after childbirth, and a sustained state of depression which many women suffer from in silence."
"I'd take day naps but by that point, it had been months and I had become quite listless and withdrawn. My husband noticed I had become cheerless, disconnected and more asocial," she explained. After a point, she didn't even want to get out of bed.
Mohini sought professional help and was diagnosed with depression. HRT coupled with talk therapy has helped alleviate her symptoms but she's still coming to terms with her new reality.
Vaginal dryness and painful sex
Studies have found that about half of postmenopausal women experience vaginal dryness, irritation and discomfort. We just assume that with age comes a lack of interest in sex.
Amina's* daughter completed her MBA and finally settled down in the UK. She saw her widowed mother get lonely, so encouraged her to pursue the family friend who had long shown interest in her.
Amina remained apprehensive, not because she didn't like the man, but she knew what it would lead to – sex, which was too painful for her. It had been a long time since she was intimate with a man, the last time it was too uncomfortable.
"Painful sex before and after menopause is common, but it's also very treatable," says Goyal. A drop in oestrogen levels can cause a decrease in libido. Though in many cases, it's the fear of pain during intercourse that disrupts a women's sex life.
Vaginal atrophy or atrophic vaginitis occurs when there are low levels of oestrogen, causing the vaginal tissues to thin.
Oestrogen is what keeps our vaginal tissues healthy, balancing the pH, elasticity and natural lubrication. Vaginal dryness makes penetration difficult and painful.
According to Goyal, despite being one of the most common symptoms of pre and post-menopause, it remains the least spoken about because of the taboo surrounding women's sexuality. "When I ask women if they're experiencing any dryness or pain during penetration, they instantly clam up because they're embarrassed."
A combination of medicated ointments, water-based lubricants and dietary changes can help ease the discomfort of vaginal dryness.
After years of adapting to our ever-changing menstrual cycle, pregnancy and postpartum bodies, menopause can seem scary.
But with the right information, we need not fear growing older. Instead, sail smoothly into this new territory that the female body naturally enters.
*Names have been changed to protect privacy
We're inviting you to join Tweak Connect, our private community of like-minded women, where you can make friends and freely chat about the relationships that rule our lives — from partners and parents to work colleagues and BFFs. Join here.
WATCH NOW – Awkward questions you're too embarrassed to ask your gynaecologist