"I feel guilty all the time and it's mentally exhausting"
Have you heard of thriver's guilt?
"I cry a lot. It's very hard to process what's going on, and even the grief feels indulgent," said one friend. "I got the vaccination and I can't tell you how bad I'm feeling about it," admitted another. They were responding to an Instastory I posted in an act of sheer frustration, doing what any self-respecting millennial would: vomiting my innermost feelings on the internet to be judged by strangers.
"Is it just me or is anybody else feeling pangs of guilt right now?" For being safe, at home, employed, while the world beyond my balcony seemed like a battlefield.
At that point, I had been struggling for days with guilt that weighed hot and heavy like a woollen turtleneck in May. Angry and frustrated — wanting to do more than just donate to Ketto and repost from Faye D'Souza's Instagram — but with no idea how.
Guilt interrupted every thought to the point that I couldn't allow myself to enjoy anything. Simple pleasures like buying flowers or indulging a sugar craving seemed like a gross waste of my privilege, privilege I clearly didn't deserve. "How can you spend Rs 200 on chrysanthemums when people are gasping for oxygen?" the voice in my head taunted as I stood outside the vendor's crack-in-the-wall tapri. The self-inflicted equivalent of "Finish what's on your plate, do you know there are kids in Africa who are starving?"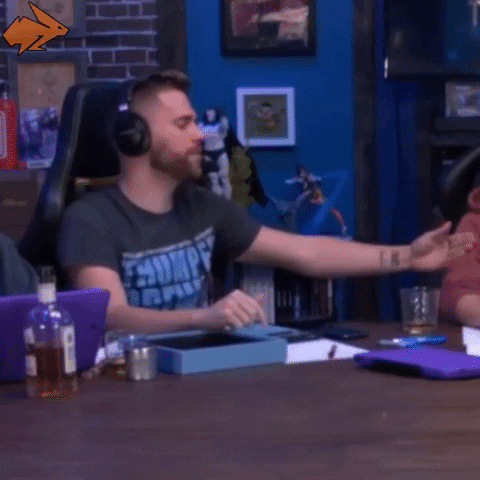 Though it hasn't officially been recognized by the American Psychological Association or the Indian Association of Clinical Psychologists, the term 'thriver's guilt' is gaining currency on the internet. Unlike its deadlier cousin — survivor's guilt — this mental state isn't precipitated by surviving a plane crash or a burning building. It springs up when you realise you're in a relatively good space as compared to your neighbour who just lost her job or your house help who's struggling to find a hospital bed for his mother. It runs you over in the street when you walk past a straggle of beggars waiting to break their roza. It boils your blood when you hear stories of educated friends driving out to rural healthcare centres to get their vaccine instead of waiting their turn.
Like a toxic ex, thriver's guilt can operate undetected for a while. You're not sure if your feelings are legitimate, so you keep them to yourself. But the resultant indecisiveness, anxiety and self-doubt that distract you to the point of exhaustion are very real, according to Dr Mark Bolino, professor at the University of Oklahoma.
"Guilt is an unpleasant emotional state, and even in the best of times, people often feel guilty about things like procrastinating, spending too much money, failing to be a good parent or partner and so forth," he argues.
During the pandemic, we've been served even more opportunities to hit rock bottom. Reading about the man in Lucknow who converted his rickshaw into an ambulance for the underprivileged reminded me that I'm not risking enough to help others. Struggling to complete this article for three days was as clear a sign as any that my job wasn't 'essential', I wasn't making any life or death calls. I could just as easily be replaced by an algorithm that churns out "Which gluten-free dessert are you, according to your horoscope' quizzes. As Bolino says, "Meaningfulness of work and the knowledge that it is having a positive impact on the lives of others are key drivers of motivation. It's natural that many workers may feel less engaged right now."
Bolino's solution to clawing your way out of this self-pitying sludge is the same as what my granny Afra would have offered, she of the tough love and zero bullshit. "Rise to the occasion", channel that guilt into action but without any grand illusions of being a hero.
"We can resolve to be more other-oriented, especially towards those who might be causing us to feel guilty," Bolino explains. It was also the number one recourse echoed by the 40 responders to my social media SOS.
Some had turned volunteers, checking in on Covid-19 patients recovering at home. Others were channelling their personal resources to support local businesses and donate to credible causes. Most were using their own platforms to amplify verified information, helping strangers from half a world away
And each one of them took the time to make me feel less alone, to show solidarity and offer an inbox to vent into if ever (ok, when next) I needed it.
Their kindness healed me.
In the Christian faith, you can confess your shortcomings to a priest, and he will forgive you on behalf of his employer. It always sounded mighty convenient to me — just say you're sorry and the system resets, your transgressions wiped from the database.
I didn't appreciate the true purpose of it until I turned my Instagram into a virtual confessional. If guilt is a poisoned dart filled with a paralytic nerve agent, forgiveness is the antidote that allows you to keep moving forward.
I didn't explicitly ask for forgiveness, as Bolino suggests we do when necessary, but I did receive it, and ultimately, I believed it. That freed up a lot of time and energy I was wasting feeling guilty for something that wasn't my fault. Which I channelled into areas I had been neglecting, like work and personal relationships.
Guilt is draining, and as one person pointed out, you can't pour from an empty cup. So while you continue to perform acts of charity for others, grant yourself permission to refill your own emotional chalice. Laugh at inappropriate jokes. Sleep in later than you should. Stop to smell the proverbial roses.
And maybe, even buy yourself some.