What these popular films got wrong about mental health
Disclaimer: movies aren't medical journals
If you follow the the Academy closely, you'll notice that using a mental health condition as a plot device exponentially increases the film's chances of securing a seat at the Oscars. To be fair, Hollywood has a knack of hitting the right notes. Remember Russell Crowe in A Beautiful Mind and Jack Nicholson in One Flew Over The Cuckoo's Nest? In fact, Michael Douglas, who produced the latter, has credited the success of the film to its authenticity. "We filmed it at a real mental hospital and some of the patients joined the crew. We had an arsonist in the art department," he said in an interview to The Guardian.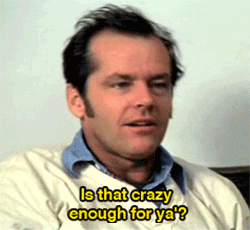 Films and shows addressing mental illness have also been been used as a tool to increase awareness about certain conditions. However, a generous dose of glamour punctuated by miraculous breakthroughs have raised a debate too often. You don't need a Psychology major to know that complete recovery in no time is more impossible than finding vegetarian restaurants in Goa. 
The diagnosis close home is no different. The dialogue surrounding mental health awareness is at an all-time peak. Being depressed is not just another expression for being done with life. More people I know are voluntarily signing up for therapy than they are registering for weekenders. Bollywood has taken rickety steps towards addressing mental illness as well — from Shah Rukh Khan's portrayal of an obsessive lover in 1993's Darr to 2019's Judgementall Hai Kya, where the protagonist suffered from Dissociative Identity Disorder.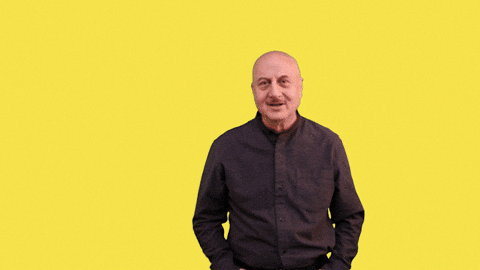 On World Mental Health Day, clinical psychologist Hemali Sanghvi gave us a series of eye openers. She takes some of the biggest hits across Hollywood and Bollywood and dissects them to make them more proper and believable. 
Black Swan
Natalie Portman's Oscar-winning performance in Black Swan is disturbing and enchanting in equal parts. The actor plays an obsessive ballerina whose fragile mental state begins to unravel while working on Tchaikovsky's ballet, Swan Lake.
"Black Swan portrayed eating disorders like anorexia nervosa and bulimia accurately. There was a fair plot build up as to why the protagonist in the movie would have developed these disorders — considering factors such as a disciplinarian mother who she was constantly seeking (and not receiving) validation from, and a profession that demanded the character to remain slim. The protagonist also shows obsessive-compulsive traits such as arranging her stuff in a certain way, compulsions of hand-washing and perfectionism. However, there isn't enough evidence to warrant a diagnosis of obsessive compulsive disorder or obsessive compulsive personality disorder.
The movie also shows that the protagonist believes she has grown wings or is seeing a different version of herself. This would classify as an episode of psychosis, but would be a little over-arching to term it as schizophrenia. The protagonist uses Ecstasy, a substance that is known to cause hallucinations. Psychosis in layman terms translates to losing touch with reality. So in that sense, the movie does do a good job of showcasing psychosis. However, most of the times, an individual experiencing psychosis loses socio-occupational functioning. In the movie, the protagonist seems to function pretty well with her social and occupational life, which is 'unlikely' of someone with psychosis."
Dear Zindagi
In Gauri Shinde's 2016 hit, Alia Bhatt plays a young cinematographer, Kiara, whose life turns upside down after she faces rejection in her love life. She opts for therapy with a free-spirited counsellor played by Shah Rukh Khan.
The light-hearted movie did one thing right: cleared the taboo surrounding therapy.
"Therapy goes beyond chasing waves and sitting on different types of chairs. It is not going to be a comfortable process, and on most days, you'll walk out of your therapist's room feeling sapped of emotional energy — not humming along the beach. Alia Bhatt's character seems to be someone with an emotionally unstable personality disorder who is undergoing an episode of depression and feels anxious. While depression and anxiety can be cured, personality disorders can only be managed and require long-term therapy."
Split
M Night Shyamalan's psychological horror drama starring James McAvoy was remarkable for a number of reasons — one being that McAvoy portrays 24 different personalities in the film. The character suffers from (DID) Dissociative Identity Disorder, and goes on a violent rampage as he kidnaps young girls.
"While the movie made a sincere attempt to understand and portray Dissociative Identity Disorder, it associates it with a lot of violence. More often than not, individuals with DID hurt themselves and not others. Their personal suffering is misunderstood in the movie, although the concept of a host personality and an alternate personality is shown very well. The movie also claims that the biochemistry of the different personality varies. For example, while one personality has diabetes, another one does not. The understanding of the disorder so far is that the personalities share the same body and the split happens to their ego. Hence, some of the bits are far-fetched."
A Beautiful Mind
Ron Howard's biographical drama on the life of economist John Nash gets it all right, including the Oscar nod for Best Picture. While the movie is lauded for the realistic portrayal of schizophrenia, it has often faced brickbats for incorrect portrayal of details from his life.
"The movie does a tremendous job of portraying the illness of schizophrenia and its symptoms – loss of touch with reality is shown beautifully. It pays heed to the details of the illness—such as the age of onset. John Nash first exhibits the symptoms of schizophrenia in his early twenties which is when individuals show negative symptoms such as flat affect or talking without much emotion. It also shows how the protagonist lacks socio-emotional skills and has cognitive deficits, two aspects of the disorder that are generally ignored in other movies. For example, when John Nash passes comments about the work of other graduate students and calls it 'unoriginal', he shows a lack of empathy and an inability to attribute mental states — beliefs, intents, desires, emotions, knowledge. While it's easier for movies to portray visual hallucinations, in terms of the cinematography, individuals with schizophrenia more often have auditory hallucinations wherein they hear voices speaking to them and engage in replying to those voices. Additionally, the movie educates the public about the need for medication in illnesses that involve psychosis and the chances of relapse. It does not sugarcoat anything and is a realistic depiction of what an individual with schizophrenia goes through."
Kabir Singh
The Shahid Kapoor-starrer was loved (acting) and hated (seemingly misogynistic protagonist) in equal proportions when it released earlier this year. Kabir Singh follows the story of a genius doctor who turns to substance abuse when his girlfriend leaves him and is married off to someone else.
"For everyone who thought Kabir Singh was a maniac, he wasn't. The term 'maniac' holds no meaning, and does nothing to explain someone's mental state. Mania or depression is a mood state associated with feeling ecstatic or happy or very sad and low. Kabir was an individual suffering from substance use disorder, specifically alcohol and heroin. Additionally, he also had a personality disorder; however, it is difficult to pin-point which one exactly as the movie does not portray anything clearly. There are other issues as well such as aggression and a heightened sense of entitlement. The movie does nothing to show how the individual copes with his issues. There was no mention of rehabilitation or therapy or medication. A rosy picture is painted in the end where he just gets to live a happy life with his family."
Bhool Bhulaiyaa
When an NRI couple decides to return to India to live in their ancestral palace, mysterious, horrifying incidents start taking place. The Akshay Kumar-Vidya Balan starrer drama treads a very fine line between psychiatry and witchcraft. Spoiler alert: Balan's character is diagnosed with Dissociative Identity Disorder, and her portrayal of a possessed Manjulika likely left a lot of viewers terrified.
"The protagonist portrays the role of someone with dissociative identity disorder or in layman terms, 'split personality'. While some of the symptoms have been showcased well, there is a lot of over-dramatisation. Such a vivid presentation is unlikely in real life. The movie, towards the end, shows how the disorder is cured and the protagonist is 'normal'. This is highly unlikely in the case of DID, and the course of the illness is rather complicated."