Photo: Mayank Mudnaney
Why do unmarried women still hate seeing the gynaecologist?
"I was emotionally scarred"
Sammie* was 16 when she visited the gynaecologist for an infection she picked up after a school trip. "I was more focused on my basketball team than the boys in class at that age. But the doctor didn't believe I wasn't sexually active," she says.
As her father sat in the waiting room outside, Sammie was subjected to an interrogation worthy of a Netflix crime series. "Young girls nowadays are all about dating and boys, doing god knows what, then later when there is a problem, they hide things," the doctor scolded. As tears welled up in her eyes, the threats escalated. "Do your parents know what all you're up to?"
She was emotionally scarred. "I saw another doctor a year later. He gave me an ointment and dismissed it pretty fast. Only four years, after moving to Delhi for my studies, I finally got the medical attention I needed." By this point, what had started off as a minor infection had completely inflamed her uterus.
Your first gynaecologist experience can almost feel like a first date. You start with awkward small talk, share an intimate secret or two, and there's a good chance it might end with them inside you.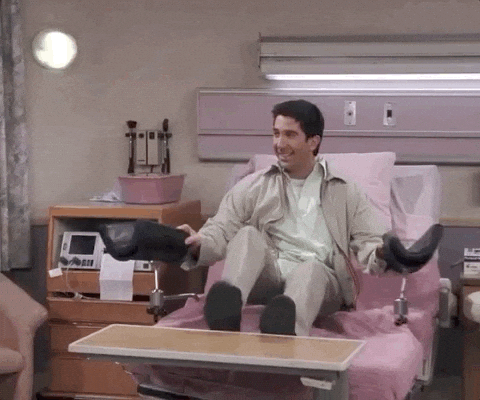 Like most first dates, visiting the gynaecologist is inherently discombobulating, but in India, you're served a healthy side of judgement and trauma as part of the package. When we asked our Tweak community about their experiences, 45% of the 709 responders said they've felt judged/shamed during gynaecologist consults.
Of course, not every gynaecologist out there is like that. It's a touchy subject for them too. "I've never done anything like this. All the doctors I know are very professional and would never indulge in this kind of behaviour," said one gynaecologist I asked. But from personal accounts of friends and coworkers, and stories floating around the internet, unpleasant gynaecologist experiences are far too common. A cursory glance through #ObGynTales on Twitter should paint you a picture.
I went to an ObGyn for a pap smear only to be told that I should reproduce as my eggs were self destructing even as we spoke!#ObGynTales

— Genderlog (@genderlogindia) October 11, 2017
Medical history has not been kind to us. For a large part of it, women were excluded from clinical trials, so medication and procedures focused on the health and safety of men, as created by other men.
Gabrielle Jackson writes about this at length in Pain and Prejudice, observing how gaps in doctors' knowledge of women's bodies and their reactions/side effects to medicines weren't acknowledged, but filled with dismissal or denial. They painted a picture of a hysterical woman questioning a diagnosis that didn't explain or remedy her symptoms, overthinking every ache and complaining too much about pain.
"The historical hysteria discourse was most often endorsed when discussing 'difficult' women — those for whom treatment was not helpful or who held a perception of their disease alternative to their clinician," Dr Kate Young, a public health researcher in Australia, wrote in a paper which was published in the journal Feminism & Psychology.
Young adds that the onus is often put on the women themselves. To "take control (with their minds) of their disease (in their body) by accepting their illness, making 'lifestyle' changes and conforming to their gendered social roles of wife and mother."
"Let's not kid ourselves and think that there is no patriarchy or there is no stigma around these things. There is, and it's even more prevalent in the medical institution. Our textbooks are full of very judgemental words," says Dr Tanaya Narendra, popularly known as Dr Cuterus on Instagram where she educates people about sex and sexual health.
"When we talk about cervical cancer, we are told that one of the risk factors is 'promiscuous women'. Basically meaning that if you have a lot of sex, you are going to get cervical cancer. Very conveniently forgetting to mention that if the partner uses condoms the risk is not high."
Dr Prerna Bathija has seen how hesitant and uncomfortable women, especially younger unmarried ones, are when they walk into her cabin.
Going into a clinic, we see in front of us a trained medical professional. But the truth is that every human being has their own personal biases, religious sentiments and social conditioning, which aren't always overridden by their training.
"I don't think it's with malicious intent that some doctors express themselves or ask these questions," explains Bathija. "By law, there are certain things we have to ask, but it's how we do it that needs work. I think the superiority that is ascribed to the medical profession makes people forget that we're humans. We are people brought up in the same society with the same conditioning and upbringing and these things are part of who every person is."
Tanya* was at the receiving end of this overpowering social conditioning when she sought guidance for symptoms of PCOS. After expressing her pain and discomfort, she got the kind of response you'd expect from an older relative, not a doctor. Get married and have a baby. "How is getting married and having a baby a medical solution to my current problem?" asks Tanya. Six years later, she is single and has no kids, but a proper treatment plan and lifestyle changes that helped control PCOS.
"It can be difficult to control subconscious biases. It's something we have to be careful about. For example, I may be a practising Sikh but a patient can say they don't want to do something because they're atheist. I can't dismiss or mock it. My personal beliefs can't overtake another person's just because I am in a position of power and the other person is vulnerable," adds Bathija.
#ObGynTales "We'll worry about your PCOS later when you're trying to conceive, till then it's okay"

SMH, woman.

— cyberspace garbage (@pankhuriiiiii) October 11, 2017
Since centuries of medical research were based on male physiology and physiological responses, "the lack of consideration of women has been passed down because that is what a lot of books still carry, what our discussions and lectures as students focus on," explains Dr Monisha Jaisal. "Based on this, we carry out other studies and research assignments, so it's an endless cycle."
Consider this: J Marion Sims is celebrated as the 'father of modern gynaecology' for inventing the modern speculum and the Sims position for vaginal examination, among other advancements. 
What a lot of textbooks don't make a note of is that his medical trials were conducted on enslaved women starting in 1845, without anaesthesia or their consent. This wasn't unknown either. He wrote about it in detail in his autobiography. 
The dismissal of our pain connects women across international borders
There is an indisputable gender bias when it comes to medical treatment of pain. Now, studies are being done to better understand why women's pain and health complaints are not taken as seriously or treated as quickly as men's.  
One report I found writes that women have to wait longer than men to be treated for pain in emergency rooms and get prescribed less pain medication, even when it's of the same severity. What frightened me more, because of my family history of heart disease and my own past health scares, was a 2000 study that found that women are seven times more likely to be misdiagnosed while having a heart attack. Why? Because their symptoms are different from that of men, conflicting with the basic medical understanding of heart attack symptoms. 
To be fair, this traumatic tradition isn't being carried forward by men alone. "I have women coming to me saying when we go to a lady gynaecologist they are more resistant to your complaint saying 'Sab ko hota hai, you have a low threshold,'" said Dr Munjaal Kapadia, gynaecologist and host of the She Says She's Fine podcast.
How about doctors just believe us? After all, flashing our vaginas and being inspected with cold latex gloves like someone trying to figure out whether a watermelon is ripe or not is not how anybody likes to spend their afternoons. What makes matters worse is that Indian culture denies women the agency to talk about our bodies. In our survey, 51% of the 820 respondents confirmed that they were accompanied by a family member or friend the first time they visited the gynaecologist.
Now, we can't say whether they went with another person for support, or because they didn't have a choice. If you're under the legal age, then you need a guardian/parent present. A lot of married women visit the doctor around the time they're trying to conceive with their partner, mother-in-law or other female relatives.
But the presence of a third person can make you more guarded, and also allows them to speak over you, and not necessarily on your behalf.
"I was 19, but I went with my mother because It was the first time and I didn't know what to expect. Every time I would say something like I'm getting bad cramps, or it burns or itches, my mother would quickly follow up with her own remarks. 'Arrey I tell her this happens to many people, but she is getting unnecessarily worried, you only tell her doctor.' I don't know whether she was embarrassed by me talking so openly or she actually believed it was all in my head," says Vanshika*.
We're not trying to deny the incredible work that gynaecologists of all kinds have done across the country. But when your approach is making people feel uncomfortable about coming forward to seek treatment, perhaps you need to rethink some things.
Some can be simple changes, as Dr Niveditha Manokaran suggests, like changing the question 'Are you married?' to 'Are you sexually active?'.
"Health professional who are conducting medical training need to be taught to ask non-judgmental questions,  using sex-positive language. In that way, we can change the future and the way people feel about approaching doctors for this matter," she adds.
Kapadia recommends women become intimately familiar with their intimate areas in order to gain more control over their own health. He advises that even if there's no 'issue', sexually active women should try and see a gynaecologist once a year to get an all-clear. Not just wait until you're trying to get pregnant which is the only societally approved time to see a gynaecologist. 
Our Tweak family agrees that we need more sex education with sex-positive language in schools and in our homes, so we grow up with the right words to express ourselves when something is off. As educator Anju Kish explains, "Sex education will not take away a child's innocence —it will arm them to protect their innocence and help them grow with a lot of positivity and a responsible attitude."  
Instead of struggling to uncross these wires of communication with your doctor later on, or coming away unhappy after a consult because you felt uncomfortable speaking to them, try going for your visit with a trusted friend or family member. It may help to have a silent supporter in the room, if going to a gynaecologist alone is your fear.  
You could even rely on verified telemedicine websites and apps that provide women with a kind of safety wall from where they can speak with ease. During the lockdown, according to a 2020 report by Practo, this anonymity of sorts drove more women to seek help about sexual dysfunctions and sexual health with a 184% increase in consults.
Google cannot become our replacement for a pap smear. The last time I tried to figure out why I had a tingling burn down there it told me it could be kidney stones or Pelvic Inflammatory Disease. I was just very dehydrated.
*Name changed upon contributor's request for anonymity
WATCH NEXT – Awkward questions you're too embarrassed to ask your gynaecologist