Representative image: Gehraiyaan
Why I'm training myself to be bored
Life could be a Miyazaki film
Have you ever stood in a long queue at the grocery store, bored and tired, and your predecessor has 17 packets of Maggie? As any sane person does, I pulled my phone out to tweet about it, then found myself aggressively retweeting "Lana Del Rey is to the 21st century what Mozart was to the 18th century" posts until the cashier yelled "Madam! Madam!" and rolled his eyes all the way to the Tropic of Cancer.
This incident took place on the second day of my month-long summer break. Ironically, just 24 hours prior, I was packing my calendar with productivity— from reading Crime and Punishment to learning enough French to be able to say more than just "baguette, baguette" in class.
Not immune to the necessities of life — food, water and memes — I had begun the day scrolling through Discord, then watching a true-crime series on my phone (Find out what being obsessed with true crime says about you) while eating breakfast. Before I knew it, the hours had flown by thanks to the blackhole that is YouTube and it was time for dinner. I hadn't even noticed. It was as if the hourglass had been turned upside down by an invisible hand while I was busy clicking on Next Episode.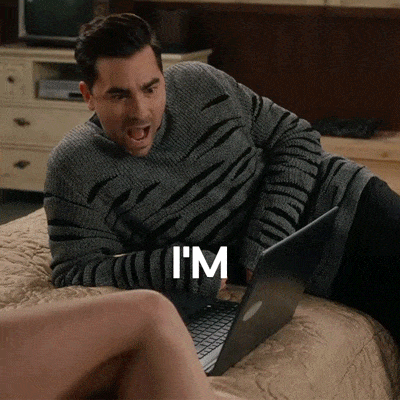 With one more season to go, I knew the next day would look the same, my to-do list rusting away at the back of my mind, unless I took action. But even when I actively sat down to read, two pages of Raskolnikov's strenuous monologue were enough to convince my hand to reach for the phone and start scrolling through Instagram reels.
Every time I felt the slow train of boredom make its way to the life station, I'd look for a dopamine hit from my online enablers — Instagram, Pinterest, Tumblr and Discord.
To remedy this, I turned off the mobile data, muted my notifications and buried my phone under two pillows in another room. I resolved to avoid my phone like a creepy ex-boyfriend, even during those five minutes at a café when the person you're with excuses herself to go to the restroom. When the urge got strong, I'd mutter under my breath, "I'm better than an algorithm", to shame myself into staying strong.
The first time, my willpower lasted all of five painful minutes. But slowly, I found that I could go on for quite a long time without the white glare of a screen for company.
While it may seem like I was helicopter parenting myself, practising being bored allowed me to cut down around 30-45 minutes of screen time. Several studies show that it is necessary to disassociate digitally to balance the mental strain caused by disproportionate amounts of activity online. As it turns out, scrolling away your boredom will make you addicted to the constant surge of dopamine, the feel-good hormone, and in turn, your brain will need to surf for more stimulation to keep the boredom at bay, altering our tolerance for it.
This time off proved itself worthwhile because if there was such a thing as a refresh button for brains, mine was pressed a dozen times over. Slowly, I ticked off the tinier things on my bucket list, like cleaning my room and trying out a new recipe. The time I wasn't mindlessly stimulated through content called for deep introspection. I was looking into myself and finding areas to work on. Boredom, it appears, was allowing me to feel more creative. In fact, a study in the Academy of Management Discoveries found that boredom helps increase productivity, too.
Alicia Walf, a neuroscientist, says that being bored can improve social connections. I found this to be true. I was reconnecting with my family for those snippets of conversations I normally paid only 10% attention to when I had a phone in my hand. Mom and I discussed what the new neighbour was like. I debated the trustworthiness of WhatsApp forwards with my dad. And I got to reiterate to my brother that he was, indeed, adopted.
The biggest achievement from training myself to be bored is that I rediscovered the lost art of connecting to nature and observing my surroundings. My eyes began to notice the most minute details: a droplet on a leaf, two identical laugh lines when my friend cracks up at her own joke, and a ladybug on a cat on a ledge. Your life can almost be a Miyazaki film if you're not falling headfirst into the Matrix.
And, researchers agree that connecting with nature can have a multitude of benefits: better mental health, improved concentration and a higher degree of positive emotions.
Practising being bored is a Sisyphean task, given how many alternatives I encountered on a daily basis. Overstimulation eventually leads to chronic boredom, so you're trapped in what feels like a mental washing machine that's gone rogue. From 5 minutes with no phone on Day 1 to perhaps 50-something minutes on Day 75, resisting the urge to be stimulated has proven to be better for my physical and emotional health, not to mention the overall state of cleanliness in my room. And that's good for everyone's mental health.