8 uncomfortable conversations every couple should have before getting married
These could make or break your relationship
There's a reason fairytales have historically ended at 'happily ever after'. Finding out that Prince Charming eats his boiled eggs with mooli ka acchar could have you rethinking how big of an egghead he really is. And knowing that the biggest fights between Sleeping Beauty and her prince are caused because they're late for every royal engagement since Beauty spends 34 minutes perfecting every strand of hair could be quite the hair-raising disappointment. While fairy tales have saved these unwelcome surprises for after the wedding, in real life, there's a list of awkward conversations to have before you get married… if you want to stay married.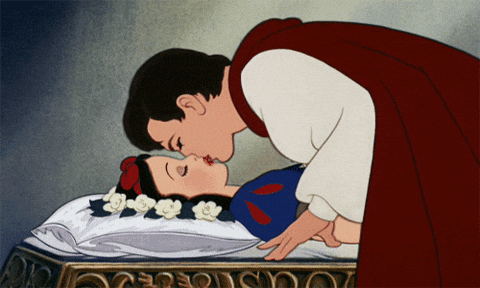 Sustaining a long-term relationship requires patience, commitment, and working towards a common goal no matter the obstacles. This becomes especially important when statistics show that divorce rates have doubled in the past two decades, especially in urban areas.
So how do you make sure you're marrying someone who's on the same page as you?
Along with proclamations of everlasting love, address the uncomfortable questions before you get married. Where are we going to live? Do we want kids? Am I going to find out you chug a carton of milk after eating pav bhaji, like a serial killer?
The thought of these uncomfortable conversations to have before you get married might be frightening, but every boring self-help book will tell you that honest communication is step 1 to saat janaam bliss.
We investigated the biggest deal breakers, then, turned to the experts. Couples therapist and pre-marital coach Prachi Vaish, and those who have been there, and vowed that, share with us crucial conversations every couple must have before getting married.
And how to broach them without blowing like a seeti on a pressure cooker.
8 awkward conversations to have before you get married:
"He forever wants to remain a mummy's boy and it's worse because we live at home with her."

The discussion: Marital home

Your dream home is littered with fairy lights and early morning quickies. Reality is more like playing loud music while getting it on to avoid scarring mummyji in the room next door.
Says Vaish, "When two people think about making a life together, usually in the excitement, they forget that "living together" in an Indian setting means families will be involved. In our dreams, everyone respects boundaries. Reality is different."
*Shanaya Pochkanwalla, (married for four years) who lives with her in-laws, explains "When you move in with in-laws, ultimately it is their home and even something small as rearranging furniture requires discussion. Men also tend to be more independent when they don't have their mummies stuffing aloo paratha in their faces every morning."
*Shonali Abbi (married for five years) thought she would be living in America, and barely seeing her in-laws… until she moved to India and ended up living with them.
"The first five years were rough, until I realised that I had to make it my own home too. If I wanted to sit on the couch in my pjs on a Saturday until 12pm, I had to be comfortable enough to do that," she says, adding, "We get so invested in becoming a daughter-in-law, we forget that we're our own people."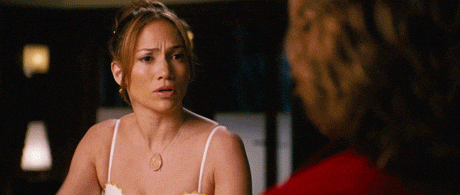 Both women advise opening up channels of communication with the in-laws, even if someone has to play mediator in this awkward family discussion.
How to bring it up: Vaish advises you have a freewheeling conversation about family backgrounds, upbringing and even how each pair of parents plans to spend their retirement. Then talk about your expectations in terms of roles and responsibilities.
"I'm a practising Catholic but my mother-in-law insists I fast on Karva Chauth."

The discussion: Religion

If sex is taboo in our country, talking about religion at the dinner table is like setting fire to the chair you're sitting on. And then refusing to get up.
Vaish explains, "Whether you're religious or not, it would feel oppressive if you were asked to follow something else. This is one conversation you must have, especially if you're planning on having kids."
Says Pochkanwalla, who is Parsi, married to a Hindu, "We spoke about this much before we got married. We aren't religious and neither are our families, so he celebrates Parsi festivals with us, and I celebrate Hindu festivals with his family. Our children would be free to make their own decisions when they're old enough."
Says Shabnum Vohra (married for two years), "My husband's parents are religious Hindus, mine is agnostic. When it came to having children, it was quite contentious and I had to concede to allow them to conduct rituals if a child is born. But I made it clear that I won't force anything on my child. We aren't very happy about this, but since we aren't having a child anytime soon, we've left it for now."
How to bring it up: Vaish suggests bringing up this conversation when you feel the relationship is getting serious. Cover what you will practice, which festivals are important and non-negotiable, what are the expectations from children in the future and how parental pressure will be tackled.
She says, "Often, we leave this discussion until too late and expect to 'wing it'. Yes, there are a lot of very good examples of inter-faith marriages, but you don't know what they have gone through to reach where they are. So if it is really a strong relationship, it will stand the test of this discussion right in the beginning; if it can't, then you likely won't be able to 'work it out'."
"I don't want kids but my partner thinks I'll feel differently after a couple of years."
The discussion: Kids
You've dreamed of having a mini basketball team of your own — but your partner only wants fur babies.
Vaish says, "In this 'elevator of life', the level after marriage that we are conditioned for is "kids". So most of the time, we end up just assuming that 'of course we'll have kids one day'."
How to bring it up: She suggests you swallow your fear and have an honest discussion that's not open-ended. "An important part is having a plan of action in case either partner changes their mind later. I have seen enough parents suffering because they were railroaded into parenthood, and children suffer too. Since multiple lives are affected, bitterness, resentment and strained relations are some of the long-term consequences of not having this discussion", she cautions.
"Covid-19 has pushed me to think about financial independence"

The discussion: Finances

Does sharing a home and a family mean you're also sharing a wallet? What happens if one partner is earning, and the other isn't?
Says Vaish, "There are no two ways about the fact that each partner needs to be financially secure and independent — that will be one less point of potential resentment. Finances can become about self-respect, if not tackled wisely. They also sometimes become a point for emotional blackmail. I have seen dissatisfied husbands holding it over their wives saying that since they pay for everything, she should be grateful or more forthcoming in bed."

How to bring it up: Abbi, who got married five years ago when her business was fledging says, "My husband took responsibility of the finances and mine would be the supplementary income, since my studio was just starting out. But we also talked about the fact that if the tables were turned, both parties would be completely comfortable."
Pochkanwalla explains that they opened a joint bank, but also retained their individual bank accounts. "Since we both work, we each pay for things, for example, we split travel and daily expenditures such as food, equally."
*Gia Latheef (married for six years), a housewife who is reliant on her husband for money, is ruminating over the fact that the economic fallout and health risks due to Covid-19 have pushed her to think about becoming financially independent as well.
"He only wants to watch TV on weekends. When we do go out, it's only with his friends."

The discussion: Socialising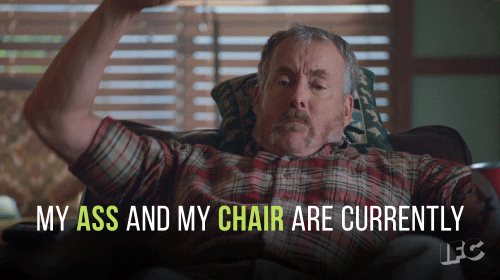 The fact that you were an extrovert dating a reticent introvert was a cute 'opposites attract' scenario when you first got together, but now you're tired of making excuses for his absence at social gatherings. A seemingly insignificant personality difference could lay the ground for growing resentment.
How to bring it up: Vaish suggests you discuss how much energy you like to invest in social activities, and how important they are to you.  She says, "Over time, it might lead to partners feeling restricted, stifled, or having their 'wings clipped'."
Vohra, who has managed to find a balance, explains, "Since we both grew up in Delhi, we have our individual friends groups but also mutual friends. We trust each other enough to go out on our own, and organise parties with everyone together as well."
"He wants to move to Canada, and I don't want to uproot the life I've worked so hard to build in India"

The discussion: Big compromises

Latheef moved to Dubai from India, because her career hadn't taken off while her husband had a set business in Dubai. Abbi moved to the US from India, but it was a mutual decision.
Both caution that is a conversation that needs to be had upfront because if not, it can lead to bitterness. This is when the C word really comes into play — i.e compromise. Weigh the ramifications of your decision, how it'll impact your relationship and just how many sacrifices you're willing to make for it.
How to bring it up: "It is important to talk about a "decision-making style" that suits both partners when it comes to big crossroads. It is impossible for anyone to predict what life will throw at us, but we can definitely prepare for how we'll make a decision when it does", clarifies Vaish.
"My husband doesn't lift a finger at home."

The discussion: Household chores
In the Stepford Wives version of this scenario, you clean while he cooks, and you have a sweet didi to do the remaining household chores. But when you're both tired with work, the fact that you're the only one who does the dishes can make you want to switch to eating on banana leaves. Or just starve your spouse.
How to bring it up: "This discussion actually holds more importance in current times due to transitioning stereotyped gender roles. It won't be possible to actually divvy up specific chores, because that will keep changing based on the situation. The focal point of this discussion needs to be that we will always keep an open mind about what responsibilities we take up. And never use the phrase 'This is not my job'," explains Vaish.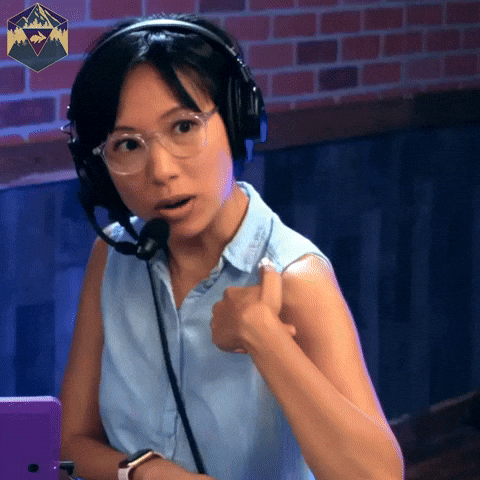 "When I work on weekends, my in-laws think I'm out 'gallivanting'."

The discussion: Career after marriage
Yes, we're all modern, independent feminists and this shouldn't even be on a list of conversations to have before you get married. But we do live in Indian society where even if the family is thrilled at having an educated, career woman in the family, women are expected to fill the bahu role. Abbi advises you highlight the commitment to your career upfront.
How to bring it up: "If you are a woman who has a career, clarify how much it's going to consume your life after you get married. When you come from a privileged background, the family often wonders why does she need to work even after she's married, and being upfront with everyone involved is the best way forward," says Abbi.
*Names have been changed to protect privacy