Representative photo: JC Gellidon
I don't feel like a woman or a man, I'm non-binary
"It took me three decades to identify as non-binary, with conviction"
I look like a woman, biologically. But I don't identify as female or male. It's taken over three decades to accept myself the way I am. I turn 34 next month, and I can finally say with conviction that I identify as non-binary.
Last year, I went through a really rough patch, feeling inadequate and incomplete. In terms of my gender, I felt like I had hit a wall. I spoke to my therapist, who asked me to dress up to see if I feel beautiful in the conventional, feminine sense of the term. It felt like I was pretending to be someone else.
Around the same time, I contracted malaria. I was experiencing recurring fever dreams, in which I saw that I was androgynous. The dreams felt strangely liberating. After those dreams, I started assuming I was androgynous.
That's when a friend and my therapist asked me to explore the gender spectrum a bit more and find out about lies outside the binary. I discovered there were 58 genders.
It was all new to me, but I certainly identified with the non-binary description. It said, "You can feel non-binary and look like a traditional man or woman. You don't necessarily have to use they/them pronouns to be non-binary. You can use any pronoun you want. The only criterion to being non-binary is feeling like you're not a man or woman."
That made complete sense to me. It's a grey area, not as tangible as sexual orientation.
Looking back at my childhood, I realised there were always signs but I didn't have the knowledge. When I hit puberty, I was not comfortable with my breast development. I didn't want to wear a bra and wished I was flat-chested. It was an early sign of the body dysmorphia that I have fought for years.
When I was 13, internet chatrooms were a rage. I would switch between genders to talk to people. It was fun for me. I'm sure it does come across as a little creepy, but I would change my identities because that's the only place I could do it.
Gender and sexuality: two separate stories altogether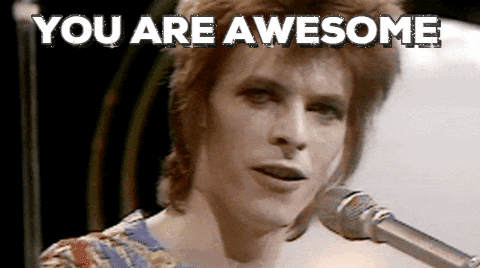 I have never been in a serious relationship, though I'm attracted to straight men. Though I want to eventually be married, for the first time in life, I feel complete by myself. I want to enjoy this feeling and explore it further before I decide to share my life with someone else.
So a long-term commitment seems a far-fetched idea right now.
At home, my mom dodges my attempts to broach the subject of being non-binary by saying that it's a phase. Her thoughts mirror society's confusion regarding the gender spectrum, where girls are called tomboys and men are teased for being effeminate.
I've realised that we should treat everybody as individuals. I'm sure if given a choice and proper knowledge, more people will begin to identify outside the binary. After all, there are 58 genders to choose from.
Being non-binary comes with its own baggage
When you don't fit into convention, you second guess your decisions. In college, whenever I would write an essay or a fictional story, I would force myself to feel like a woman and think about what my mom might do in such a situation or how my female friends might react.
It was never my own thoughts.
Though I wish I could shout from the rooftops about being non-binary, the environment in our country isn't the safest. I don't want to be targeted, so I've opened up to my friends and some colleagues. They've been supportive and understanding.
The non-binary community in India is tiny, but I'm part of a support group online. It's called Aces, Arrows And Enbies (for asexuals, aromantics, non-binary and gender queer folk).
The pronoun I prefer is 'they' which Merriam-Webster recognised as the word of this year. People haven't caught up with the pronoun trend yet, and I don't blame them. After all, it took me some three decades to find my preference.
I make sure to address people as people, without referring to their genders. For instance, during meetings, I'll say, "Let's get this done, people" instead of "Let's do this, guys" or "Gentlemen, where are we on this?" It takes two second to be mindful about the pronouns, but I am sure with more awareness, it will become a social norm.
I am enjoying this process of finally loving myself, and finding people online who feel the same way. It's encouraging to know that you aren't alone in wishing to get rid of all gender tags.
As told to Arundhati Chatterjee
WATCH NOW: How to talk to kids about: Sexuality