Representative image: Pushpavalli
I'm tired of pretending I'm happy being single
"If nobody else thought it was still okay to fall apart, perhaps it wasn't?"
After breaking up with my first (and only) long-term boyfriend, I entered my mid-twenties, reluctantly single. We'd enjoyed a steady, secure, and loving relationship for three years, and I'd imagined spending the rest of my life with him. So when we parted ways for 'practical' reasons – I wanted marriage and kids; he a more vagabond lifestyle — it felt like my entire world had been ripped apart.
What followed were typical endless nights of tequila shots, mistaking several emotionally unavailable men for the next Mr. Longterm, and a skin routine of incessant crying.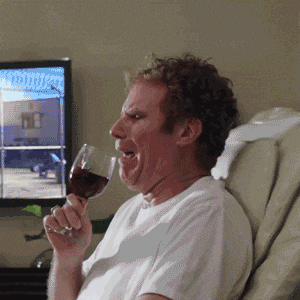 Through it all family and friends reassured me – time would heal and eventually, new love would walk in. But several months later, neither happened.
In his book How To Fix A Broken Heart, psychologist Guy Winch explains that heartbreak shares all the hallmarks of traditional grief and loss – akin to the death of a first-degree relative; parents, siblings or children. Yet support for people going through breakups from friends, family and colleagues remains astoundingly low.
Through no fault of their own, the compassion my loved ones initially showed me eventually gave way to impatience.
"You have to love your single life," they began to say after a few months. "You don't need anybody but yourself to be happy." I began to wonder, if nobody else thought it was still okay to fall apart, perhaps it wasn't?
Little did I know that my reactions were just a condition of being human.
Based on John Bowlby's renowned attachment theory and other related studies on brain science; the book Attached explains that "the brain has a biological mechanism specifically responsible for creating and regulating our connection with our attachment figures (parents, children, and romantic partners)." This mechanism, called the attachment system, consists of emotions and behaviours that ensure that we remain safe and protected by staying close to these loved ones.
No wonder when the biological need of feeling loved by my parents or a romantic partner was not met, my own nervous system felt in constant threat.
My relationship with my parents, particularly my mother, has been predominantly one of criticism and shame. The colour of my skin, shape of my body, academic performance, career choices, social standing – my worth in the world was always questioned. My father was absent or silent whenever my self-worth was at stake.
Whereas my ex-boyfriend didn't seem to notice any of the faults I was so often reminded of through my childhood. The reassurance of connection through frequent texting and calls in the early stages of our relationship, or the patience when I cried easily and often, were just some of the ways he was always emotionally present for me. Those three years were the longest time I have felt loveable in my life.
My therapist often reiterates that much of the void I feel from singlehood could have be softened; had my parents been more emotionally present for me as a child.
After my break-up, I found that all my close friends were either in long-term relationships or had moved away. So I searched for my sense of belonging elsewhere. I joined a co-working space and actively tried to make new (single) friends, I went on annual solo trips to the mountains, and prioritised more ways of self-care. All in an attempt to shift focus from the gaping hole of romantic love in my life. For it was only a matter of time until happily ever after, right?
Through two years of a pandemic and another year of putting myself 'out there' in more ways than I can count, I still found myself swimming in disappointment. Though by now, I had learnt to keep my feelings to myself.
My world of the affluent urban millennial is largely hyper-independent (here's how Indian women deal with being single as they grow older). And the inability to be happily single was often regarded as co-dependency – a widely misused pathological condition. Then there were well-meaning friends, family, and Instagram influencers who felt that by refusing to be absolutely joyful in my singlehood, I was blocking the 'manifestation' of love in my life.
Which meant I should have been looking at singlehood as a phase of freedom to be relished and imagine that love was already a part of my life – even when neither were true for me. Now it wasn't just the shame of being single eating me up, it was also my fault that I wasn't able to manifest the love of my life.
The hardest struggle came late last year, at a younger cousin's wedding. I attended all the celebrations; bejewelled and caked in make-up, with a plastered smile and a persistent knot in my stomach. Then the pheras came, and it all fell apart. A spider-like dread gradually crept over my body as I watched the couple commemorate their vows. I got up and fled to my room.
Seated on the hotel bed, I remember wanting to scream, cry, break something but I just remained there, frozen for a long time. I had seen many friends being paired off but today felt catastrophic – someone I'd grown up with now had the the one thing I wanted most in the world.
"Nobody has chosen you. Maybe no one ever will. You aren't good enough – if you were, you'd have someone by now too." These feelings, according to mental health professionals, form the fourth and most common life stage that women identify with shame – being thirty-something (I am twenty-eight), single, and experiencing the pressure to pair off and reproduce.
When unable to make sense of the world, I have often sought the wisdom and comfort of books. Over the years, my extensive reading on mental health and interpersonal relationships gradually led me to accept much of my feelings around being single.
Though Helen Russell's How To Be Sad: Everything I've Learned About Getting Happier, By Being Sad was a turning point. Part-memoir and part-academia, Russell says that as a society, we feel ashamed of our own sadness and that of others'.
I realised much of my shame stemmed from the my own inability and that of my loved ones to sit with my grief of being single, and validate it without attempting to change it. This was difficult because being sad often made me feel less loveabale. Most self-help books have proclaimed – unless you love yourself, no one else will love you – and so I too avoided sadness as much as possible.
American psychiatrist Bruce Perry in The Boy Who Was Raised As A Dog: And Other Stories From A Child explains that this self-independent belief around love, popularised by a generation of mental health professionals is is far from the truth.
For Perry, "the capacity to love cannot be built in isolation." If we are to truly feel loved and accepted, we must be supported by others when feeling difficult emotions like sadness, anger, hopelessness, jealousy and grief. Lightbulb moment.
Recently at a girl's night out, over cocktails, a close friend, in her mid-30s and happily married asked me – "So, how are you?"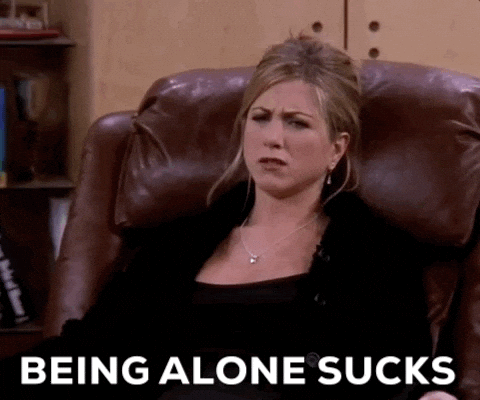 "If you want the honest answer, N, I'm terribly lonely. It's becoming more and more difficult to cope with being single."
I immediately regretted it. Expecting her to begin a toxic positive conversation.
"It's not easy, it's really tough," she said to my surprise. "But you will find everything you're looking for, eventually. I'm sure of it."
A sense of relief flooded through me. It was a rare acknowledgment, especially from a woman, of my struggles with singlehood. She wasn't berating me for feeling sad without a partner or coaxing me to feel better, both of which always made it worse. Instead, she was willing to hold space for my sadness, to engage with it and just let me be. I didn't have to deny any part of myself in order to feel supported – which allowed the hope of love to feel a little less jaded.