Representative image: Decoupled/ Netflix
Separated within a year: why are so many marriages ending early
Made in heaven, broken on Earth. Brides reveal why they walked out
In Pauline's life montage, two pals fall in love, get married and buy a house. They age together, holding hands on reclining chairs, like Carl and Ellie in Up.
She met Daniel, a family friend, when she was 33 and he was 39. "My family wanted that box checked. Within six months, the relationship was placed under a microscope," says Coimbatore-based Pauline.
With the pop of a balloon and the flash of a camera bulb, they began their adventure. Filing for divorce within a year. "The romance of a wedding was very different from the reality of a marriage," she explains.
India has one of the lowest divorce rates at around 1.1%. While globally, most divorces are initiated by women, in India, men take the lead. But that's slowly changing. While still low compared to many parts of the world, the number of marriages ending has doubled in the past two decades.
Now, women are walking out of relationships that don't work, often within a year, turning a deaf ear to bagalwali bua comments like:
"Log kya kahenge"
"Divorcee se kaun shaadi karega?"
"Have a child, everything will be okay then"
"Ladki main koi khot hogi"
No one goes into marriage thinking they'll get divorced. But relationships can sour for a number of reasons.
A 2020 study, published in the Journal of Sex & Marital Therapy, surveyed 2,371 divorcees, asking them to select reasons for their marriages ending. The top responses:
Lack of love or intimacy, after one or both partners fell out of love.
Communication problems
Lack of sympathy, respect, or trust
Growing apart
Every tale of marriages ending is a story of individual grief — there are as many narratives as there are couples. But common threads emerge. That the pain and trouble of a difficult marriage is something women want to avoid. And divorce, though more common than in previous generations, is still traumatic.
Whether a couple stays together often depends on why they got together in the first place. "If it's because all their friends got married and they felt left out, or wanted the imagined security that marriage might bring, reality might come as a shock," says Tanvi Jha, a Lucknow-based couples' counsellor.
Arranged marriages might find couples with incompatible needs ending up together. Then there are those who marry their bachpan ka pyaar, or the coworker they fell in love with, imagining a happily ever after. Which is a large part of the problem.
When Mumbai-based Vasudha Iyer locked eyes with Tanmay Karnik on a college campus, she "knew we'd spend our lives together. We married a year after graduating, and separated just as quickly," says Vasudha. "We weren't mature enough to handle grown-up things like rent, bills and responsibilities. We didn't seek help, we just wanted out."
Often, issues that seemed manageable before are no longer so. Kolkata-based Saumya Sinha romanticised her boyfriend's jealousy and possessiveness. But once they married, it turned toxic. "I wish I had listened to family and friends who warned me," she says.
Can such a marriage be saved? Counselling is usually a good place to start. "The goal of therapy shouldn't be to stay together," explains Rhea Kishnani, a Mumbai-based psychotherapist. "It's about understanding and voicing your needs and expectations. Talking about trauma and exploring solutions."
Sometimes, the issues are steeped in simplified gender roles — who does the housework, for instance. Other times, they're matters of conditioning — what's your definition of a sanskari biwi, for example.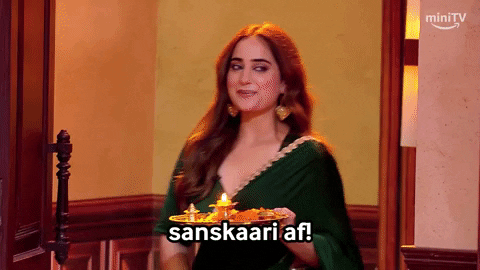 "It is a recurrent theme in marriages ending – women struggling for autonomy, losing their identity while meeting expectations," says Jha. For men, it's often the opposite. They're depressed and withdrawn because they can't express their feelings.
"What people seek in a friendship — honesty, communication, companionship — they also want in a marriage," says Bengaluru-based Neha Vashisht, who went to couples' therapy within a year of her arranged marriage, since she and her husband were living like strangers under the same roof. "Talking and listening helped. We were able to voice our expectations better."
The pandemic added a dollop of ghee to the relationship tadka. "People are asking difficult questions, sometimes discovering their partners no longer meet their needs," says Kishnani.
Veera Srivastava can relate. "We started dating just before the pandemic. I never felt so alone in my life, so we married as soon as the first lockdown ended, only to discover that we had nothing in common. We split before the pandemic ended," says the Delhi-based advertising professional.
We need to talk
Talking through a checklist can be helpful when making the decision to marry:
What do you feel the woman's role is in the home?
Would you be comfortable with your wife earning more?
How important is religion or faith to you?
What do you want in 10 years' time?
What are your views on children?
What are your deal breakers?
How do you view sex and intimacy?
These could flush out any irrevocable differences. "People can change, but fundamentally, these elements will probably always be there," explains Jha.
A separation, and subsequent divorce, could also lead to a better approach in the next relationship. "I catch myself when making the same mistakes. As traumatic as it was, divorce was a good education," says Srivastava, who remarried earlier this year.
*Some names changed
Know the law:
One year of separation as husband and wife, and a six month-long cooling period is necessary for marriages ending with mutual consent, explains Abhishek Yadav, family court lawyer. "It's to allow couples to rethink their separation and look at a possible reconciliation. Only the Supreme Court can use its extraordinary powers to waive off the cooling period," he says.