Should you get a dog trainer to train your family as well?
Twinkle Khanna breaks down the myth of equal partnerships
The male anglerfish is a hapless partner, though one could give him points for sticking around for a lifetime. He finds a suitable mate, latches on and provides sperm.
This peculiar mating ritual, occurring in a few varieties of the species, results in the male anglerfish, over time, getting completely absorbed by the female, his body disappearing until the only things left are his testes hanging off her body.
Here, the division of labour is clear. There is no ambiguity over who has to do the dishes, whose turn it is to take the child through her virtual lessons and who has to do the laundry.
"I didn't get a masters from Columbia to hang around and pick up your boxers. Next time I will throw it in the dustbin!" A close friend yelled at her husband in frustration a few weeks ago. He, in return, knowing her fanatical allegiance to Marie Kondo, retorted, "But before you throw it away, shouldn't you ask yourself, does it spark joy?"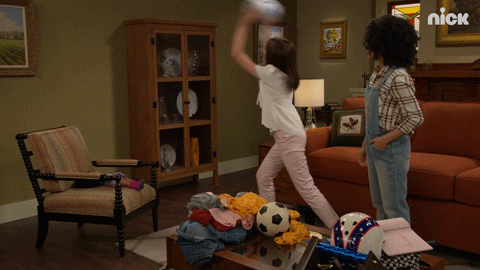 If nothing else, dare I say it, like the anglerfish, he has some balls.
During late evening chats with my friends — many of them capable women who are not only bringing the baingan bharta to the table, but the table is also bought by them — we came to a singular conclusion: It took a virus to decimate the myth of the equal partnership.
All this while, we thought we were leading progressive lives, but our partners were not the ones packing lunches or dusting shelves while we were away at work. It was left to other women — moms, grannies and domestic workers to help with all the cleaning, cooking and child care.
With that disappearing, we, the independent, liberated women of India, are now all wondering if we had really been moving forward, or had our vantage point merely altered because we could climb higher as other women held the ladder steady for us.
It is ironic that we are dealing with gender equations right in the middle of the biggest psychological experiment in history. An extraordinary situation where everyone seems to be stuck together in an elevator that sometimes goes up, sometimes down, but the doors don't open and the help button is broken.
In a Zoom conversation with 50 women from our Facebook group, Tweak Connect (to join, click here) and across the screen from psychiatrist Dr. Syeda Ruksheda, I asked about sharing domestic responsibilities and what it would take to stop sweeping this under the carpet and get the men in our lives and even the children to start sweeping the floor instead.
Dr Syeda, with a cheery smile said, "The other day, someone posted about women toiling away in the kitchen, all dressed up. Saying that we should salute them because with all the men folk at home, the number of chais and meals she makes have increased. Please don't salute her, tell those men to get up and take equal ownership of the house as well."
Dr Syeda Ruksheda's three pointers on getting families to pitch in without it becoming contentious.
If your family wants something, don't ask when they want it. Instead, say 'How are you going to get it?' or 'How are you doing it?'.
Involve children. We want them to have good role models and for them to understand equal responsibilities. If something has to be done, give them a time frame instead of asking them to do something that very minute. Don't be rigid, give them manoeuvrability.
Instead of shaming your partner into doing something, let them know that you expect them to do it – hold eye contact, wait. Eye contact is very, very powerful.
Her last tip reminded me of what my dog trainer asked me to try with Alex the beagle after he chewed off parts of my stationary bike. Though 'the dog ate my pedal' was really the best excuse to stop anyone from pestering me about not exercising, I have to admit, with a bit of training, I did see an improvement in my dog's behaviour.
Wondering if anyone had contemplated finding behavioural trainers, not just for their dogs, but their entire family, I chanced upon Amy Sutherland.
The author of What Shamu Taught Me About Life, Love, and Marriage spent time at a college for animal trainers. As she watched hyenas being taught to pirouette and dolphins learning to flip, she picked up some techniques.
She says she realised that when you want a husband to stop speeding or to pick up his dirty laundry, nagging is not the solution. "I noticed trainers did not get a sea lion to salute by nagging. The best results come when you reward behaviour you like and ignore what you don't."
When her husband, Scott, who habitually misplaced things, circled the house trying to find lost keys, she practiced what the animal trainers call the 'Least Reinforcing Scenario'. She ignored him and didn't offer to help.
I was almost tempted to try this out with my family. Refusing to move when they lose dragon toys and mobile phones. Ignoring them when they are yodelling away while I am writing. Tossing them pieces of chocolates when they are quiet. I studied Sutherland's trick of what she called 'approximations', rewarding the small steps toward learning a whole new behaviour.
This would involve me thanking my husband if he got me coffee and giving him a hug if he made me scrambled eggs and then in time, he would start cooking me four-course meals.
I also discovered that Scott finally caught on to what his wife was doing and began using the same techniques on her!
It was then that I decided, it was best if we continue trying what psychiatrists and counsellors will tell you works best — empathetic communication, where each person in the family can express their concerns and desires.
We may not want an anglerfish in our life but nor do we want trained dolphins, where we use whistles and treats to get them to jump through hoops.
In fact, if I had to pick an aquatic creature whose traits I wish their human counterparts shared, then I would pick the male sea horse.
This caring partner carries as many as 2,000 babies in a pouch on his stomach. With human pregnancies, more often than not, being a peculiar condition where you are convinced that your belly is swelling in inverse proportion to your shrinking brain and bladder, I suppose this would qualify as the ultimate in labour allocation.