91-year-old entrepreneur Latika Chakravorty won't let anyone interrupt her work hours, or her break time
She gave us a potli-full of wisdom that they don't teach in B-school
"When you live for over 90 years, you see a lot: your country gaining independence, first-hand horrors of losing loved ones during the partition. Age has made me better at recognising hate-mongering and divisive politics. I try to spread a message of harmony online with my work stitched with love," says 91-year-old Latika Chakravorty, who sells potlis online.
A Google search landed me at Latika's Bags. A photograph of India's favourite silaai machine, Usha, welcomed me. I sprinted to check on our own dusty, little Usha. After a brief teleportation to the '90s, I was window shopping Chakravorty's creations – all bearing old-school names: Iravati, Farida, Nadira, Damini.
Her social media handles were buzzing with more social engagements than most of my millennial friends – cutting cakes on birthdays, lounging at a farm house, photo from the COVID vaccination booth, solving Rubik's cube, thank you messages from Israel, Sweden and Germany. There were even tutorials of how to stitch masks and messages of peace and harmony.
The hunched lady in cotton saris, who loves the hashtag #91YearOldBadass, didn't look a day older than 80. And the 29-year-old permanently exhausted pigeon (me) wanted to pack up a potion of her energy in her elegant little potli. Since that wasn't an option, I reached out to her for lessons in hustling.
"Nobody in my family has ever been a part of any business, let alone start one," says the Bengali grand dame.  "My lack of market understanding benefits me. When people don't buy the bags, I keep stitching, to keep my brain active," she says, informing me that I interrupted her stitching hour.
Before I could apologise, she laughs, "Just kidding. It's alright."
Chirpy dadi is a fan of delegation and averse to micromanaging. She doesn't steal the limelight, and seven minutes into the conversation, introduces me to her core team, with whom she lives in Mumbai.
Her son and daughter-in-law are her quality control officers. Her house help is her greatest cheerleader. And her grandson, Joy, a media professional, who discovered her talent and built the website, her CEO.
She identifies herself as the "slow worker" of the team. "Earlier, I made two bags a day. With age, I now make one bag in two days," she explains. "What I do is not extraordinary. A lot of old people stitch to stay occupied. Constantly channelling my passion on a daily basis for a bigger goal at my age is what interests people about me. It's all thanks to Joy," she says.
But the first push towards stitching happened at 25. Her husband gifted her the Usha machine she is currently using. "I think of him every time I use the machine," she says.
A morning routine never kills anyone: Latika Chakravorty
The nanogenarian's empty calendar may give her an edge, but even an army cadet would be impressed with her discipline.
Every day is a weekend for her, but none, a cheat day. She is up at 5am sharp and readies herself for the day by 8am — which is when she has a hot cup of coffee without sugar (diabetes loves her too).
Her relentless discipline, morning routine and creativity is a pillar of Latika's Bags' success, which has sold over 1,000 handwoven drawstring bags in the last five years.
"My work hours are 9am to 12pm. Nobody is allowed to talk to me during those hours. I choose the sari, look for the zari borders and start work on it the moment I take stock of the supplies available," she says adding that while youngsters party all night, and recover in the early hours of morning, she has already taken a head start and feels productive.
On principle, she never works beyond noon.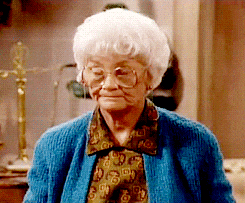 It's a work ethic all of us can use, especially while Working From Home, when days don't have strict demarcations anymore.
Chakravorty unwinds by watching TV, writing prose (she also blogs in Bangla), enjoying a king-size meal and sometimes, even solving a Rubik's cube to keep her brain cells running. She is asleep by 9pm.
"Your work hours are sacred, as is your break time. If you're still thinking of work while hanging out with friends, you're neither here, nor there," she says.
"At any age, you have to keep your work and life separate. Know your hours, respect them, and your mind and body will respect you."
"Bring something special to the table"
Chakravorty is aware that the potlis she makes are like a lot of other potlis one finds online. So what was she giving to the world that would make her stand out?
Badass dadi took the difficult path, and let go of something close to her heart. She upcycles her old saris that she was attached to. "I had told everyone to burn my saris with me when I breathe my last," she says. But as she began with upcycling saris with a paan stain or a tiny hole, she realised she could share some cheer with strangers and learn to let go.
"Now I ask my daughter-in-law and daughters to give me their old saris too, and my son for his old kurtas."
Five years into the potli-making business, 91-year-old Chakravorty has no plans to stop. Her Usha machine, too, is working efficiently at 65, with frequent oiling.
Both are way beyond their prime and official retirement age, but are more active and disciplined than most of our generation.