Representative photo: The Creative Exchange/ Unsplash
How I learnt to stop bending over backwards for everybody and be more assertive at work
The confessions of a chronic pushover
My blood group is B+, and in a crowd of Type A overachievers, I am the easy-going Type B. In Goa, they'd called me susegad, but in the corporate jungle, I am Rachel from F.R.I.E.N.D.S. Simply put, a pushover who needs to learn to be more assertive.
Signs of this personality can be traced back to my childhood. I parted ways with too many precious belongings because baby Bittu next door visited us often and set his eyes on my WWE trump cards and Tazos. My Baba (who is Gautama Buddha incarnate, I fear) enabled this behaviour by saying, "Sure, you can take it."
I never revolted.
Cut to college, and I became the master of making plans, only to accommodate 200 last-minute venue and time alterations, throwing my own plans for a toss.
But being too scared to be more assertive at work, like the ever-accommodating Pam Beesly, may backfire.
And the corporate world seems to be divided into those labelled Grinches (known for their assertiveness, and sometimes, bossiness) and the pushovers.
"Individuals who tend to be too easy-going and flexible, putting their colleagues' needs ahead of their own can often feel burnout. And since they don't voice their concerns or issues, bottled-up emotions manifest as anxiety or what doctors may call stress-related issues," says Janki Mehta, psychotherapist.
While we may be breaking the ice, we're also demolishing all boundaries instead of building them. It returns to haunt you when the same intern you invited to a buddy lunch on the first day of work crosses the line.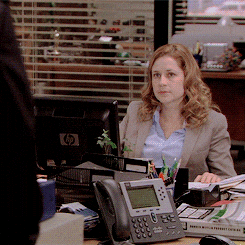 Putting up a brave front in the face of all troubles makes us feel like we're dependable. Last-minute logistical management? I'm available. Sunday shoot? Sign me up. Have to fight Corona? I'm already in my neon PPE.
But when friends inquire, "At what cost?", even Google can't help me find an answer.
A few years ago, my father underwent a removal of a tumour and while the surgery happened on Saturday, the report of its malignancy was expected the following morning. I didn't take leave, and didn't let the personal crisis affect my work.
When the report was in, I informed my shocked colleagues who asked "Why didn't you take leave?"
Because I feared stirring up conflict at work, and didn't want to be seen as letting my personal life affect work. What followed was a barrage of guilt of putting work before family and mom's emotional interrogation. And it's an anecdote that's recalled ever so often. "You weren't even there when your father needed you at the hospital."
Not just on that occasion, but over the years, although I have been perennially available at work, I have been the most unavailable person at family functions – prayer meet on nanaji's first death anniversary, cousin's wedding and countless birthday celebrations.
For years now, I only make a guest appearance in family photo albums. I replaced my FOMO with an illusion of work satisfaction. In the bargain, I may have won brownie points for showing up for work whenever needed, but failed miserably at striking the work-life balance. It's a truckload of regret I fear will hit me sooner than later.
It's a classic lose-lose situation where my family life is paying the price for my lack of assertion.
I've lost count of the number of times my editor has suggested I be more assertive at work, especially while negotiating with third parties.
In a bid to befriend everyone, from autowale bhaiya to a source for a story, I get carried away. End result: it's often their terms vs my 'non-existent' terms resulting in me returning with the short end of the stick. It's not a testimony to my efficiency, I fear.
I envy the ones with dominance in their voice; negotiations just become 200% easier.
So how can you safely transition from pushover to be more assertive at work without losing your sense of self? By being firm, not mean. The goal is to stand up for yourself, and create boundaries — not walls.
You don't necessarily have to be a jerk to make it to the top or manage a team.
"Easy-going people are the ones everybody is comfortable being around and can talk to freely. They're approachable and can be counted upon. But the inability to draw firm boundaries is a big challenge," explains Mehta.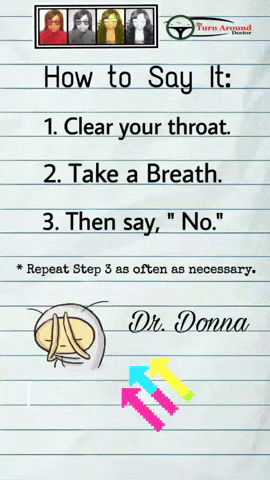 How to create boundaries and assert yourself:
Practise and learn to say 'no' more often without apologising or justifying why.
Ask for what you want kindly but firmly.
Don't jump to react to emails or questions in a conversation. Spend a few minutes to process.
And if you're struggling still, seek professional help. It's not the end of the world.
Perhaps, I don't need to reinvent myself as a Grinch after all. I can go about making fun of the world and of myself and continue to spread smiles, and indulge in small talk — and most importantly, stay true to my inherent personality.
After all, Pam Beesly, too, evolved from a doormat to an artist with her own exhibition.