Photo: Jopwell/Pexels
How to successfully start your own business in a pandemic
We spoke to four entrepreneurs who did the unthinkable
After another passive-aggressive jab from the boss, you may look at your watch and realise you've spent 10 hours working for someone you don't like, doing something you don't even enjoy. You daydream about hitting send on that resignation letter in your inbox, launching your own company where you call the shots. The only thing stopping you is the daunting thought of building and sustaining a business in a pandemic.
We recruited four entrepreneurs, each of whom decided to take the plunge during the lockdown, to guide you through the process of starting a new business in a pandemic.
Their advice could help iron out the stubborn creases that are keeping you from becoming the next big thing.
The simple guide to building a business in a pandemic
"Quitting your job can actually be very stress-free."
When many people are losing jobs, quitting takes courage. Former brand manager Nilesh Khire found himself wondering about the same thing as every new entrepreneur – will it work out?
"When I spoke to my family and friends, all they had to say was 'Are you stupid? You should be grateful you have a job during a pandemic.'"
But after realising that his idea for a new venture would come knocking every 15 minutes like a neighbour who keeps running out of cheeni and doodh, he decided to take the leap and "wing it".
Khire launched a marketing and advertising collective of his own called Community, that brings together freelancers to tend to brands' specific needs. To his delight, the venture took off. It seemed that the lockdown was the best time to start something of his own.
Since then, he's learnt that:
You're more efficient when your neck is on the line. "At a job, your liability is close to zero. So, your complacency increases, but when working for yourself, you realise what you're actually capable of."
Though the market is a little conservative at the moment, companies are open to trying out new things. "People and companies are okay with taking a risk, even if you are a start-up, you don't get ignored anymore. It's way easier to get your foot in the door."
You get to prioritise your mental health. Launching a new business allows you to take a breather on bad days, and re-energise. It's an underrated luxury you can make the most of when you're your own boss.
It's easier to put together a strong team right now. "A lot of highly skilled and talented people are being laid off, which makes it the best time to bring together great minds to take your business forward."
"Be open to change but stick to your core."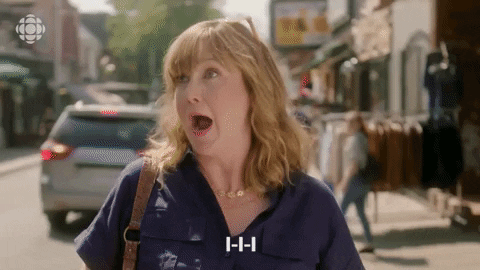 Makeup artist Sabrina Suhail had her own product line called Makeup by Sabrina Suhail. But a little before the pandemic hit, she decided to take her brand in a different direction.
"It was a conscious decision to move away from my identity as a makeup artist. After all, the brand is not about me, it's about the product," explains Suhail.
The rebranded line – Tinge – ended up being launched during the pandemic, and Suhail recalls, "There was a slight challenge with shifting gears but the ability to reach consumers digitally really worked for us," recalls Suhail. She believes that her team's "quick thinking and moving the customisation model online" benefitted them the most.
In the process, Suhail learnt that
You need to be open to change but retain the essence of your brand. "The core of Tinge is about hand-creating customised products. If the pandemic stopped us and the consumers from going to the studio, we recreated the customisation online."
Collaborations with the right people can pay off. "We collaborated with those who genuinely speak the language of green beauty, which has not just helped promote products but has built credibility."
Most brands find themselves torn between wanting to spend money on marketing, or hitting the breaks. Suhail chose the former, and she says that so far, it has worked for her. "Developing a new platform and surfacing it on the internet has increased our costs, but we see the benefits already," says Suhail.
"Filtering feedback is as important as asking people for it."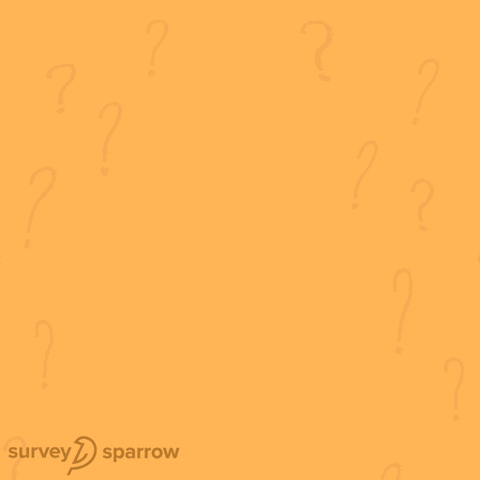 Hirdyesh Mordani decided to jump on the baking bandwagon during the lockdown, and to his surprise, his homemade cookies turned out to be a hit among family and friends. Soon, he was selling on Instagram and Whatsapp.
The excitement eventually wore off when he found himself answering the same questions over and over again. "I was replying to them individually, which was taking too much of my time," says Mordani, something he figured other small entrepreneurs who had launched their business in a pandemic were struggling with as well.
He partnered with his childhood friend Sanju Bhambhani, and after some brainstorming that involved melding Mordani's culinary experience with Bhambhani's background in software engineering, they came up with MyEasyStore. The service allows fledgeling brands to launch their own online storefronts, complete with payment gateways, catalogue and invoice systems, and Whatsapp or social media integration to allow for that personal touch.
During the process, they realised that:
One factor that worked was that they had complementary skills. Mordani brought in consumer insight, while Bhambhani took care of the technical aspects. For others, the entrepreneurs suggest upskilling and researching as much as possible. "Today, we have the luxury of time, so why not learn a new skill that'll help you work better?" says Bhambhani.
Remember to filter feedback. "Consumer feedback helps you steer your business in the right direction," says Mordani. But you can't possibly work on every single thing that your consumers want you to fix. "Filtering feedback is as important as asking people for it," explains Bhambhani. "Sometimes you might even have to let the feedback take a back seat to work on features you think are more important."
For someone who has started their business in a pandemic, remember that though this might seem never-ending, but the market will eventually change.
Start with identifying a need that has cropped up during this period, but structure your business model in a way that it can serve other needs when the lockdown lifts and things go back to normal. "You have to be open to evolving," advises Mordani. MyEasyStore started with the intention of making life easier for homegrown businesses but now caters to service-based businesses, and even local vendors. This will help them stay afloat and flourish even when home businesses stop growing at the rate they are today.