Representative image: BBH Singapore/ Unsplash
"I can't stop thinking about getting laid off"
Be kind to yourself, up-skill, and look forward
"I am perpetually scared of getting laid off," I confessed to my therapist. Headlines like Accenture India to lay off 15,000 Employees' and Google employees begging Sundar Pichai not to "be evil" didn't help. Even though our company assured us that we would get through these tough times together, the "What if" monster in my head came knocking ever so often. The tiniest mistakes would lead me to ask myself, "What if I'm getting laid off? Why would they want an employee who can't do her job properly, especially during such difficult times?" And each time I'd be called out for missing deadlines or not being careful, an elaborate stress-induced breakdown would follow.
Even though I'm lucky to have no dependents or loans to pay off, the idea of turning to someone (my parents) for financial help after finally making it on my own was impossible to digest. I had fought to write for a living, so asking for help seemed like accepting defeat. Admitting I was a failure. Was I strong enough to work through the disappointment and come out with my self-worth and confidence intact?
The fear of getting laid off would tip-toe from under the bed and consume me, leaving me sleepless.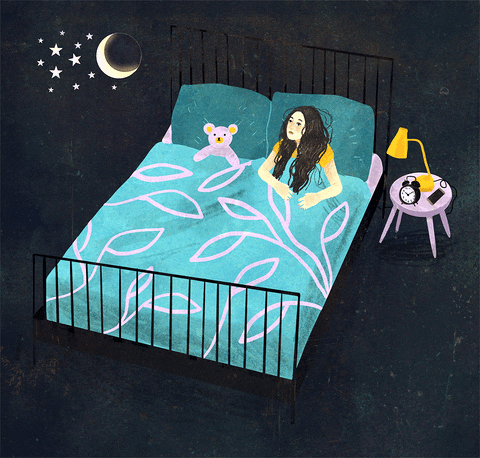 An innocent "How is work going?" would be met with an aggressive "Why do you have to bring work up all the time?". I became that person who would respond to messages two weeks too late.
I was in a bubble of layoff anxiety – the fear of being let go by your employer in the future — just like 50% of the workforce.
"Waiting around thinking that a loss is impending, whether or not it actually occurs or if it was a realistic expectation, seems to have a really negative impact on psychological conditions," confirms UCLA sociology professor Jennie Brand.
And it's easy to give in to the dread, and deem yourself useless. What's harder is to be kind and practice self-love at a time when you're convinced you have nothing tangible to offer.
What made it slightly more bearable was knowing I wasn't alone. And no, this isn't about mindlessly plastering #mondayinspiration on social media. Adds Brand, "If a lot of other people are losing their jobs around you or there's a macroeconomic context — in which job loss has become something that's within the national consciousness, or something that's occurring to a lot of workers — there's less internalisation of self-blame and potentially less of a psychological impact."
Pointing you in the direction of hope and letting you know you're not alone, these troopers took their career karelas and stuffed them with creative kheema. Take notes.
"The wait was so excruciating that I felt a sense of relief when I finally got the call."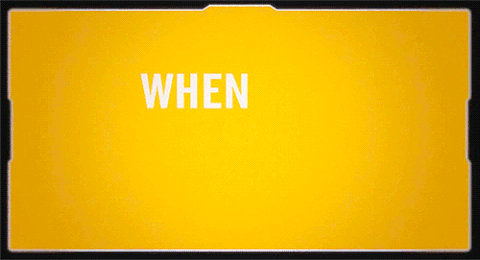 Simone Pardiwalla loved her job as a content executive at Booking.com's Mumbai office. So the thought that she might be getting laid off sent her spiralling down a rabbit hole of anxiety. "It was all I could think or talk about," she says.
The "most stressful time of her life" started when the company announced they were looking to lay people off, but it was not until three months later that she got her official call. "The months I waited for the other shoe to drop were the absolute worst. I felt more anxious than ever before," she recalls.
A strong support system kept her afloat – "They made realise that my job was just one part of my life, and ensured that it didn't affect my sense of confidence or self worth."
While Pardiwalla has a financial safety net in the form of parents and a husband, getting laid off has taught her a hard lesson in fiscal responsibility. Though her cash flow is currently stunted, she's drafted out a savings plan and has begun investing for the future.
"This is something I took for granted earlier, but losing a job puts things into perspective," she says. "With a lack of regular income, I didn't want my severance pay or savings to sit in a bank account, and gradually get depleted. So, I decided to seek professional help. Today, I have financial plans leading up to the time I'm 50 years old," she adds.
"Don't part ways on bad terms."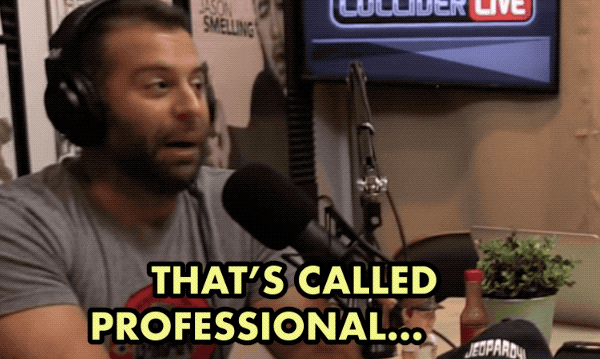 Jatin Sharma* was at the peak of his career – working as an associate consultant with a major accounting firm, winning awards for his performance at work, and all set to get promoted. But the pandemic had something else in store.
"One day, I got a call from my boss saying they could no longer offer me a position. He gave me a 15-day notice," recalls Sharma. He was especially shocked because he had been assured that his job status would not be affected.
He tried convincing the company to let him stay on, but when that didn't work, he ensured that he let his manager know that he understood the company's position. "Don't part ways on bad terms by letting emotions overshadow professionalism, and acting impulsively when you get the news," says Sharma.
But what's the point of parting on good terms if they've already let you go? Well, you never know how it might work in your favour, as it did for Sharma.
Having parted on good terms, Sharma kept in touch with his boss, who recently offered him a job in the same company that had given him the pink slip.
Here's some advice that Sharma used to make the most of his unemployment:
"Upskilling — I learnt how to navigate new softwares and built my skillset instead of feeling miserable about getting laid off," he explains. This won't just add to your resume, but might even help you land a better position with a higher salary, which can help make up for the hit your finances have endured.
Network, even if "it doesn't come naturally to you. Read books, watch tutorials, and keep working towards it because this is an essential skill to have, especially in the unpredictable times we are living in today."
"Always be prepared for the worst."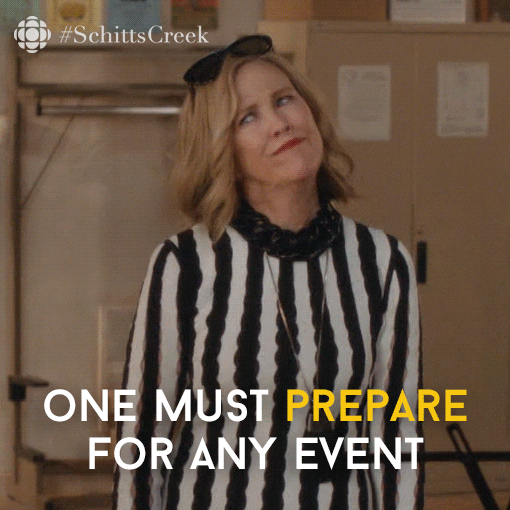 For architect Rananjai Singh, losing his first job many years ago imparted valuable lessons that helped keep his business afloat.
Getting laid off when you've only just begun your career can be shattering. Singh wasn't prepared financially or otherwise, and had to rely on his parents. But this experience led to him prepare for the unpredictable when founding his own design firm. "Instead of hiring architects or designers, the first two people I hired were a lawyer and an accountant. I wanted to understand the probable hurdles, and be prepared for them."
His father's advice then still holds him in good stead. "You are not your job, and it doesn't define everything you stand for". To remind himself, Singh ensures that he strikes a balance between work and free time. "I use organisers and good old alarms to remind me that it's time for a break. This helps me maintain a relaxed state of mind when, on occasion, work gets too hectic."
"A toxic job is not worth putting your mental health on the line."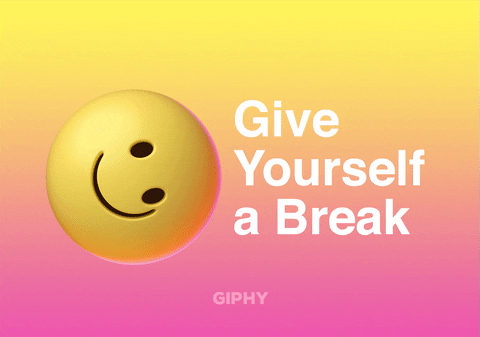 For interior designer Sharon John, getting laid off was a lesson in self love.
When she got the news, she was "a mess". "I woke up the next day and suddenly had nothing to do. I went through the stages of grief – denial, anger, sadness, acceptance, and everything in between."
She went from a baking spree for three days straight to doing nothing but vegetating.
Her parents' approach towards the situation helped her work past the stigma that comes with getting laid off – "Our generation has just entered the workforce and is not as exposed to the ups and downs that come with being a working professional. But my parents normalised the situation for me, made me realise that this wasn't the end of the world, and that it was not something I could have helped."
John was also grateful for being in a privileged position, compared to others who might be having a harder time. She didn't have a family to support or loans and other financial obligations to tend to. Other people had it much worse.
At the risk of sounding like a cliché, she believes everything happens for a reason. "My workplace was toxic and I had been contemplating quitting my job for a while. So getting laid off ripped the bandaid off for me."
The biggest lesson she learnt from this experience?
"A toxic job is not worth putting your mental health on the line."
While doing away with the stigma that comes with getting laid off, John also unconsciously worked past the stigma that comes with quitting a job. "My advice to everyone who is in a toxic work environment would be to be kinder to themselves, and prioritise their mental health. Give yourself the benefit of doubt," she says.
*Name changed to protect privacy