Representative photo: Freepik
Real-life accounts of dealing with mental health issues in the workplace
If you're facing a similar uphill battle, these stories could give you hope and a strategy for improvement
As we spend more hours on the clock, our workplaces become a second home of sorts for most of us — making a solid support system the need of the hour. A World Health Organization study states that one in five Indians may suffer from depression in their lifetime, equivalent to 200 million people.
Earlier this month, when Australians Glen Maxwell and Will Pucovski took a break from international cricket stating mental health issues, Virat Kohli came out in support by sharing his own battle. "I am absolutely for it. These things should be of great importance. Everyone is focused on their jobs. It is difficult to know what is going in the other person's mind. I have also gone through a phase in my career when I thought it's the end of the world. In England 2014, I didn't know what to do, what to say to anyone, how to speak or how to communicate," he said.
Thankfully, the awareness is growing across industry sectors with leadership becoming more open about addressing mental health at work, as these real-life stories prove. If you're facing similar struggles at work, know that you're not alone and there is hope for improvement.
Kamakshi Bhaskar, PR professional: "Take a month off and deactivate work email from your phone"
"It began as major anxiety; soon I was having panic attacks in the middle of the day. Initially, it was tough at work since I was afraid of the judgement. I used to cry in the washroom during panic attacks. I spoke to my reporting manager, and she was incredible. She tried to help me whenever I got panic attacks and volunteered to share my workload. I started therapy.
Eventually, my team members were informed, and to my surprise, they were super understanding. When my therapist recommended taking a month off work, the HR was supportive and gave me a 1-month paid leave. They also deactivated work emails from my phone and made me exit all workgroups just so that I didn't think about work at all during that month."
Swati Bishnoi, journalist: "Talk to your boss about how you're feeling"
"Despite doing what I always wanted to do, I wasn't happy. This one time, I was alone at home on my day off. Suddenly, I was anxious and breathless. I walked around the house. Before I could realise, I was crying. It went on for hours. Finally, I called my editor. He heard me out and asked me if I would like to meet. We didn't talk much. But it felt good. He suggested I started therapy.
Eventually, when I decided to quit the job, he didn't get angry or disappointed. Even now, he checks on me from time to time. If I hadn't got support at that crucial moment, things would have been totally different. It is essential to understand that an employee stays on because of a good manager. What he did for me is an example of a compassionate human being."
Ajay Jha, architect: "Know when to call it quits"
"I wasn't feeling myself, and wouldn't talk to people. I thought taking on more assignments would keep me busy and divert my mind. But it wasn't helping. I would zone out while talking to clients. My reporting manager asked me multiple times if everything was fine. Finally, I decided to talk to him, and just quit. He calmly listened to me.
He arranged for a meeting with the HR. I spoke to them about my concerns. My boss and the HR department advised me against quitting. They reduced my workload. But my anxiety attacks didn't stop so eventually I made the decision to quit. I am still close to them. But I feel sometimes you just need to take time off."
Oindrilla Gupta, producer and writer: "Look for a workmate who can be your support system"
"My ex-boss Sangeeta Rao was the first one to know that I was suffering from atypical depression. She was very empathetic. This one time, I was in the office all alone after a shoot and I had reached a point where I actually contemplated self-harm. It was strange timing, but Sangeeta called up to ask how the shoot went. She heard me sobbing and asked what happened. That's when I opened up to her and she heard me out for two hours during that call.
She connected me with a friend of hers who is a counsellor. I am in a much better space now. When I look back, I feel grateful that I had her at that point in life. Had she not been a constant support for me at work in 2017, I wouldn't be where I am today."
Jenisha Shroff, chartered accountant: "Cut out the toxic colleagues"
"I was suffering from acute depression. I was living alone in Mumbai while my family was in Surat. I didn't tell my parents about it because they wouldn't understand. I would feel suffocated all the time. It was the end of the financial year. There was so much work pressure and I wasn't able to meet deadlines, I had to literally force myself out of bed every morning.
I ended up bringing this to my boss's notice. He was supportive enough to offer me a sabbatical. He was understanding. But I don't think my team members took it well. A couple of them also spoke about my shirking responsibilities and being a weak employee. Those comments didn't help. I never ended up going back because although my superior was helpful, my team wasn't that understanding."
Shilpi Dasgupta, PR professional: "Make small changes in your day that can ease the load"
"There were a lot of things going wrong in my personal life. As a result, I had a series of mental breakdowns. I took some tests, and was diagnosed with neurosis. Sadly, often when people hear this word, they think "crazy, psycho".  I spoke to my boss and eventually, the HR was also intimated about my treatment.
They suggested I make smaller changes at work: come early, leave early. Take shuttle cabs instead of local trains. It's a big agency and they understand the severity of mental health issues. They also offered me 2-week paid leave. My team members didn't mind covering up for me on days I was feeling under the weather. The office culture overall has been superb.
It's my fourth year now. I still go for therapy, but I was recently promoted too. I am glad that I was working here when I got diagnosed."
Flarantxa Angel Pereira, NGO worker: "Don't overdo over time or you will burn out"
"I was diagnosed with depression when I was 20. I started my career at an event company. It was incredibly toxic. I moved to the development sector three years ago. This sector, in general, is very understanding. I had spoken about the diagnosis to my boss in our review meetings. It was earlier this year that I burnt out after a bad relapse into depression.
My bosses were supportive, gave me several pep talks and offered to support me — and I was lucky because it's very rare to find someone who can understand your predicament. I have flexible work hours, and they've specifically asked me to only work 8 hours after which they make sure that I leave."
Nikita Ravichandran, advertising professional: "Cognitive behavioural therapy really helps"
I was first diagnosed with depression in 2014, but I didn't take my diagnosis (or medication) seriously and discontinued my pills. In 2016, I took a break from my full-time advertising job to figure out who I was beyond work. I joined a college as a visiting faculty at the time and my high-functioning depression reared its ugly head.
On a colleague's advice, I started cognitive behavioural therapy, which really helped. However, when I returned to my ad career, the agency I worked at turned out to be very masochistic and I couldn't trust anyone on my team. Ultimately, I quit after a rough six-month stint. Thankfully even though my current job is demanding, I intimated them about my health concerns and they've been considerate about taking time off on tough days.
Sara Hussain, writer: "Be honest about your health issues and help your colleagues understand exactly what is going on"  
"At my previous place of work, I was open with my editor about having generalised anxiety disorder and bipolar disorder type 2. I don't talk about it very openly but at work, where it can hinder my performance and commitments, I felt it was required. It came up when I was supposed to interview someone face-to-face and had a lot of anxiety about it. I spoke to my editor and shared my history and she was more than understanding (and not condescending), allowing me instead to do the interview over the phone.
I always made sure my work was up to the mark, so she never had a reason to complain but regardless, she was always respectful and kept it to herself. My anxiety (and everything else) is under control now so it's not an issue, but I really appreciate her approach and empathy."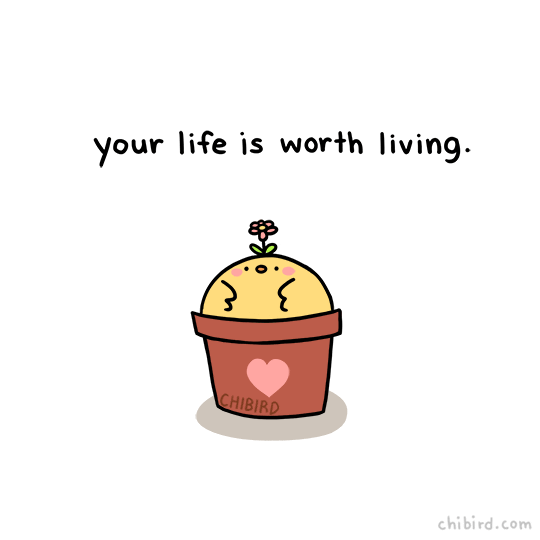 (Names have been changed to protect the identity of the contributors)