Representative photo: A still from Wake up Sid!
Show me the money: Why we're terrified to ask for a raise and how to get over it
Pro tip: ask and you shall receive
Growing up, writing the maths exam didn't ruin my life as much as its aftermath did i.e bad marks and the hell my parents raised. Luckily, my misery found company in discussing below-average marks with my peers, a bonding exercise. Unfortunately, when we enter the workforce and start negotiating salaries, we're coached to cut the cord.
It's the corporate original sin to dissect our salaries or appraisals with colleagues. Fear grips us, beads of sweat appear during the appraisal meeting and we decide that we'd much rather sit silently than ask for a raise.
"I fear I may lose my job if I ask for a raise, even though logically, the worst is they'll say 'no'," says Turnia Surnet, a Mumbai-based audiologist.
According to a 2017 study by Jobvite, an international recruiting agency, only 29% of job seekers tried negotiating salary at their current or most recent job, and 48% still don't feel comfortable doing it at all. Surprise: 84% of those confident enough to ask for higher pay actually succeed in getting it.
Why are we so bad at asking for money when negotiating salary?
Everybody wants better compensation, yet few say it officially. This aversion begins at home, especially in middle-class families where dropping the 'm' word is considered tacky.
As a result, we grapple to understand even the basic financial components of the job offer — tax slabs, stock options, LTA, PF, PPF, Gratuity, DA, ABC, XYZ — much less ask for a big appraisal. It calls to mind childhood arithmetic nightmares and we ignore everything and focus on how much we will take home at the end of each month.
Owais Noman, lead talent operations, India, for Adobe, explains, "When negotiating salary, some employees may feel that they're not contributing enough. It's a form of impostor syndrome. Some employees might assume that the world is a fair place and they will simply get the money they desire. That's utopian."
Shiamak Unwalla, multimedia journalist, says, "At Cricinfo, I asked for a big raise, and got a small one. It boosted my confidence, and at my next job, when I asked for a reasonable raise, I got it."
Lack of confidence and irrational fear is on one end of this oscillating hike discussion, the other end comprises the lack of transparency and obscene pay parity within a company which leaves the employees asking, "Where do I begin?".

When Priyanka Chaudhary, social media marketer, was desperately hunting for jobs, she was told, "You don't have a job, you might as well take what we are offering".
Six months later, when she found out she had been given a Rs 9,000 appraisal vs Rs 25,000 that her peers received, "I was told that I didn't ask for it. I learnt the hard way that you need to be vocal about your demands, especially at start-ups."
The great divide
According to Monster Salary Index, women in India earn 20% less than men, and the pay gap is the highest at 25% for talent with 11 and more years of experience. (It's likely that men make 25% more than women at this stage)
"When the gap begins at the hiring stage, it keeps widening as years pass. Some companies also look at women as liabilities," says advertising professional Meenal Kukadia.
Noman explains the HR's thought process. "Women tend to work for about four to five years, and then take a break for a host of reasons — maternity leave or looking after family. This reduces the continuity of compensation."
Things are changing for the better, but at a glacial pace. In several companies, especially in the finance and technology fields, each role has a predetermined salary, irrespective of gender or experience or background.
What to keep in mind while negotiating salary
Freshers can sit this one out since job postings generally mention the pay package upfront, and campus selections have almost no room for negotiation.
But for everyone else, Noman wants you to drill these practices into your mind.
Research on all fronts
Be more prepared than your boss, in fact, when negotiating salary.
Use tools like LinkedIn Salary Survey and surveys online to gauge compensation in your field and compare it with your own. Noman recommends you do some soul-searching and make an Excel sheet of your achievements, which becomes the base of a positive, rational discussion.
P.S. Be mindful of the financial climate. Don't ask for a hike when restructuring and lay-offs are taking place.
Decode the likeability factor
Much like everything else in life, negotiation, too must happen in moderation — two conversations at the most.
"If somebody is only worried about an increase in compensation, it might mean that the person will not give their best without money and is not flexible at all. The likeability factor reduces when you negotiate a lot," he says.
Leveraging other job offers
Ultimatums are ugly. While you leap from one company to another, remember to not burn bridges, but build long-lasting relationships. "Have a conversation where you talk about a competing offer, but avoid getting into a 'take it or leave it' mode," he says.
Keep it professional and positive
Seema Talukdar*, a Dehradun-based professor, grudgingly remembers her colleague crying buckets about personal life problems when negotiating salary. "I argued on the basis of my experience and certifications, but one of my colleagues spoke at length about her family crisis and got a raise," she says.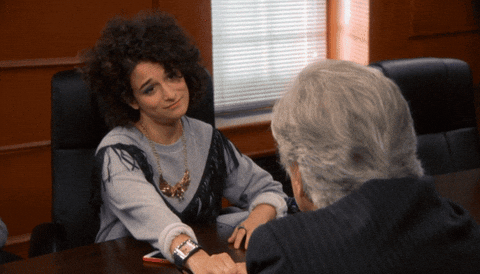 Noman agrees that bringing in personal aspects to a professional discussion isn't the right way to do it.
He explains, "Negotiations are difficult and usually people get scared, so they end up talking about personal problems. If you're confident about your contribution and can quantify it,  you won't have to depend on these tactics. People talk about these things only when they don't have much to show on the performance front."
Negotiate everything at one go
While what you take home is important, don't consider it the ultimate source of happiness.
Salary structures have evolved manifold and there are newer components such as stock sharing, bonuses and other perks. Don't just focus on the amount you make at the end of the month, but be open to negotiating salary on all accounts: how much are you paying in taxes, how much is coming in every year, how much are you making in bonuses and so on.
Now, are you ready to ask for what you deserve?