Want to be taken seriously? It'll take some serious work
Six women share their advice on asserting themselves
Everyone has one checklist or another – a habit tracker to ensure you're working out four times a week, a gratitude list to keep you going when the world seems to be falling apart, a list of birthdays to ensure you're not at the receiving end of your family's scorn. I have all of these, but my most recent one is a list of things I have to force myself to do to be taken seriously.
I'm an anxious person, so in trying situations, I turn to humour to get things done — often getting labelled the goof. I was okay with this until it started getting in the way of work.
On an especially frustrating day, I found myself running out of patience while producing a video. "Let's wrap this up quickly, we are going to lose light," I snapped out of irritation when I found people dilly-dallying. The response to my frustration was an all-men crew mocking me – "Aaj gusse mein hai lagta hai," they laughed, and continued working at a leisurely pace.
I walked away feeling more frustrated, and a little embarrassed. "Why can't people take me seriously?" running through my head.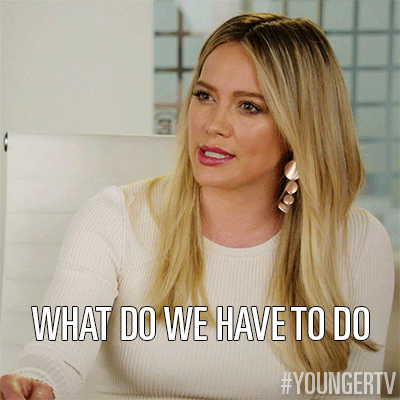 "Fake it till you become it," was my editor's advice. She pointed out how most women are forced to adopt an alternate personality when dealing with men in the workplace, and a lot of it has to with society being conditioned to not take women seriously.
If a man is assertive, he is called a passionate leader because, as psychotherapist Anusha Manjani highlights, we still have a largely masculine idea of leadership. Our expectations of women in leadership positions are often flawed, leaving the woman to be labelled as either egoistic bitches or prudes.
Manjani explains, "India has a collectivist culture, where value is placed on the needs of the group or community before needs of the self. The emphasis tends to be on maintaining harmony and avoiding conflict. As a woman in this culture, one is seen as the peacemaker. So, being assertive, even when required, can go against what we have been taught and be wrongly equated with being selfish, aggressive or rude."
"It could be as simple as your tone of voice. If you're too shrill or soft, people often won't listen to you in a professional environment. If you are overly-friendly, then things you say could be dismissed as passing remarks," my editor had explained.
Okay, so I should lower my voice, and be more confident. I tested the advice when I got a call from an unknown number. I answered with a stern "hello". "Hello, sir? I wanted to know if you needed a credit card," said the voice on the other end.
My plan had not worked.
"I meant be assertive," laughed my editor, when I narrated how my first attempt at being taken seriously had fallen flat on its face.
Reading responses from other women, I realised I'm not the only one who struggles with being taken seriously. The reactions vary from being ignored or laughed at, to dealing with mansplaining's equally annoying cousin, manterruption.
To pull myself out of this rut, I decided to turn to women who seemed to have cracked the code. They shared their experiences and a bagful of tools that we can use.
Tips to be taken seriously – for women, by women
Do what Kamala didi did and set the rules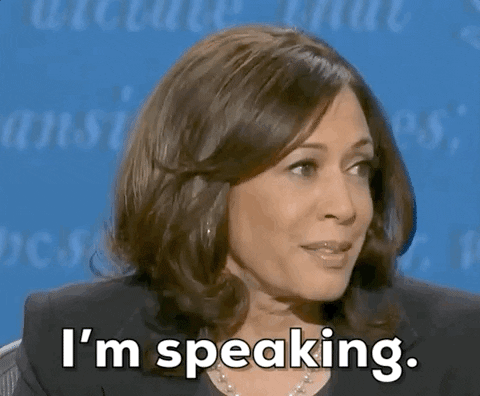 "Mr. Vice President, I'm speaking" – this is the iconic statement that was plastered all across the internet after Kamala Harris, vice president, USA, called former vice president Mike Pence out for his manterrupting during the vice presidential debate of 2020.
Pence interrupted Harris ten times through the course of the debate, double the number of times that she interrupted him. And her iconic clap back didn't just get the point across effectively but also triggered a flood of confessions by women who had found themselves in similar situations.
According to a study conducted by George Washington University, men are 33% more likely to interrupt a woman as opposed to another man.
"Rules can help, but they have to be enforced. Otherwise, it's a free-for-all that advantages men," says Tali Mendelberg, a politics professor at Princeton and the author of The Silent Sex: Gender, Deliberation, and Institutions in an interview with Time, while highlighting the effectiveness of Harris's approach.
Use humour as a weapon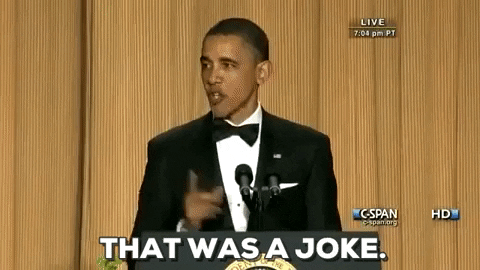 Sex educator Anju Kish, in an attempt to get her point across and be taken seriously, opted for an unexpected tool – humour.
Not being taken seriously is not limited to the workplace. Friends and family can be dismissive too. "I am a sex educator, which is not the most conventional occupation to have," says Kish. And in social situations she found herself being the butt of jokes "Your husband is one lucky man" and "Let's ask Anju to organise a night of naughty games" are some of the snide remarks that came her way.
"In the beginning, I'd get rattled, and even angry. But later I realised that getting my point across was the only solution," she says. To a comment like "When does your teacher and student session happen?", she would retort, "You know what, my session of sex-ed for dummies is next week. Even though it's completely full, you've earned a place. So you must come."
Kish finds that saying something in a humorous manner, as opposed to being aggressive, helps people lower their guards and be more receptive.
"You need to pick your battles wisely – do you want to shut them up at that moment but not affect their thinking or get your point across and simultaneously ensure that they don't behave like this in the future?" she explains.
Build credibility by delivery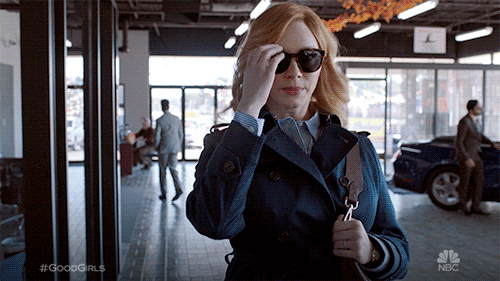 Ankita Ahluwalia, senior vice president of corporate banking operations at IndusInd bank, considers herself fortunate to have not faced any gender-based discrimination while making her way up the corporate ladder, but when she assumed positions of power, she found herself struggling.
Ahluwalia says, "When you address people, you have to sound like it's coming from a woman of substance. It should be apparent that you mean business."
She also ensures her work speaks louder than words. "Credibility is built by delivery," she explains. "This applies to everyone, not just women. I wouldn't take a man seriously if I felt like he was faffing," she adds.
Early on in her career, Ahluwalia realised the importance of credibility and believes that working towards that didn't just help her move up the corporate ladder but also helped build her confidence. "There are people who are part of the problem, and then there are those who are a part of the solution. You want to be the latter," she explains. "I actively did more than what my job description required me to do. Instead of focusing only on personal goals, I worked equally hard to achieve the company's goals. And made sure that the decisions I took weren't just favourable for my team but the organisation at large," she adds.
Establish authority and pick your battles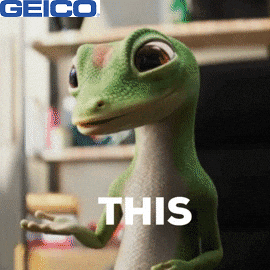 Hena Mehta and Dipika Jaikishan are the founders of Basis, a platform that champions financial independence for women.
"Research numbers indicate that only 27% of urban Indian men and 20% of urban Indian women are financially literate. So the assumption that women are dependent on men for advice because they know more than us, is wrong," says Jaikishan. "It's just that they pull that off with so much confidence that you end up feeling like you don't know that much," she adds.
Even though both are qualified experts, they still find themselves being dismissed. "I'll be saying something and there will be a man who thinks he knows better and will think it's completely okay to talk over me or interrupt me," says Jaikishan. "It is a very new concept for men to give space to women," she adds.
How do they tackle this? They pick their battles – "In certain situations, when our need is higher than the other person, we try and wade through the situation peacefully."
Based on these sexist experiences in the workplace, Mehta and Jaikishan have ensured that Basis has a no-tolerance policy when it comes to manterruptions or gender discrimination even at the most minute level.
Another point they emphasise is "establishing authority and credibility." One way to do that is to work towards acquiring credentials in terms of academics and work experience, and more importantly, don't shy away from talking about them– a tip given to Mehta by her mentor.
"Both, Dipika and I have repeatedly been told to not be modest. When people are made aware of your credentials, people automatically understand that you know what you're talking about. And you really shouldn't be ashamed. Men do it all the time," says Mehta.
Consciously alter your behaviour to change perceptions
Shivangi Surana is a pastry chef, and the head of manufacturing at her family-owned jewellery business, facing a unique challenge. Because it's a family business, most long-term employees have seen Surana as a child, and tend to not take her seriously.
"To break away from that idea, I have to be extremely prim and proper. Whether it's the way I dress or the way I talk," she explains. "Sometimes I try to be more egoistic or firmer than I actually am. Usually, I am open to feedback and criticism, but when I need to get my work done a certain way, I force myself to put my foot down, to make sure people view me a certain way," she adds.
Changing your body language plays a huge role in the way people perceive you. Sometimes, eliminating a single word from your vocabulary can turn things around.
"Something as simple as not adding 'Ji' after someone's name can make a difference. I am still respectful and cordial, but just altering my behaviour to assert my position is something I consciously do," she explains
"A lot of people assume that because I am a woman in the jewellery business, I will be a designer." Surana makes it a point to always correct them so that they fully understand the scope of her work. Educating people about your responsibilities can also alter the way you are treated.
And when self-doubt starts to stir from its slumber, just channel Beyoncé.