Representative image: Dice Media/ Home Sweet Office
Lost in transaction? Learn how to lend and borrow money from friends without ruining the friendship
Baby got (it) back
I lost a friendship, and while that's terrible, I had to admit that my father was right, and watch him gloat. Double whammy for me. In December 2020, one of my friends wanted to borrow money. I asked my dad his thoughts on lending money to friends. Nonchalantly, the money lender with experience of over four decades, said, "You won't get it back. If you can afford to part with the sum or the friendship forever, go for it."
I retorted, "I'll get it back without any trouble."
Virtual financial experts sounded like my dad. Some warned me that "the loan should not be given in cash in case the amount is more than Rs20,000", and advised me to consider tax regulations while lending money. It sounded more stressful than filing taxes.
Why so serious, I thought? In my defence, apart from covering auto fare or buying someone coffee, my experience in financial transactions between friends was non-existent.
When the opportunity presented itself, I dispatched the sum, with a cautious message saying, "Please return in instalments after a couple of months."
A couple of months later, I gingerly dropped a reminder, but my middle-class roots made discussing money more awkward than opening up about my sex life to a gynaecologist. With every reminder, I slipped into the nadirs of guilt.
Forget society and its log. I lost my sleep over, "Dost kya kahenge?"
The responses ranged from a light-hearted, "I'll think about it, haha", to a concerned "Are you in urgent need?", but there was no clear update. Finally, in a desperate attempt to prove my baba wrong, I exploded.
Within 24 hours of the meltdown, the sum arrived, followed by a text message, "I thought you'd understand that if I am not talking about the problem, I might still be in need of it."
This led to a second internal explosion. I asked myself, "Was I insensitive? Was I being a bad friend?" All I ever wanted was to be everyone's aankhon ka tara by being the friend in need, but I was plummeting like a shooting star.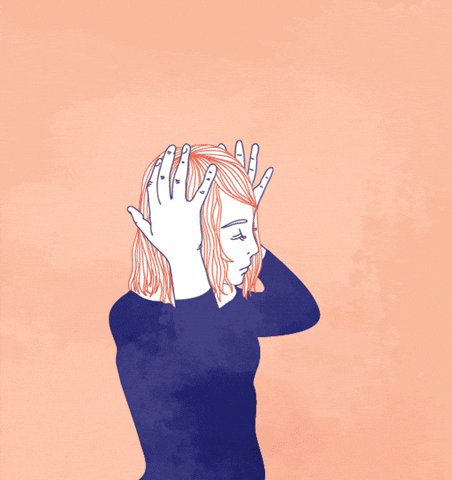 The psychology of lending money to friends
Clinical psychologist Akshita Shukla, Sukoon Health, decodes the emotional cycle of transaction.
"When someone asks you for help, it boosts your self-worth. We want to be in everyone's good books. The ones who can't say no easily will ignore their inconveniences and jump to help. But when things don't go as planned, people feel frustrated and second-guess their decision. It's because we don't set healthy boundaries," says Shukla.
Many avoid the awkward moment of asking for money back because of an underlying sense of loss and rejection. It's also an intensely isolating dilemma, because you don't want to look like a petty friend talking to others about it.
Most importantly, we don't want to come across as mean in the borrower's eyes. "People keep wondering, 'What if they never turn to us for help again, what if they think they can't count on us anymore?' We are not ready to accept this rejection. So we get taken for granted," she adds.
On the other end of the transaction, a lot of defaulting borrowers become Mr India, errr… invisible. They may ghost you and blame you. It's gaslighting 101, according to psychologist Prachi Vaish. "The person might taunt you or play the victim card by saying things like, "'Do you think I would run away with your money?', 'Isn't our friendship greater than petty things like money?', 'I thought you were better than this'."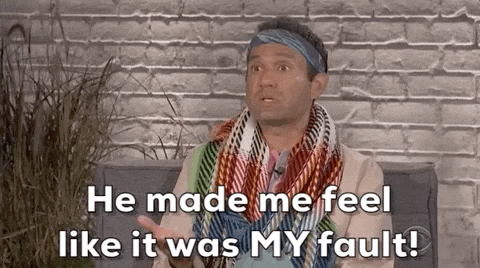 I am not the only one drowning in this pool of loss. Bank Of America's Friends Again report found out that over 70% of respondents loaned friends at least some money and have yet to be paid back. Two out of five respondents ended a relationship with a friend for not paying them back.
The question remains: why is discussing money, especially with friends, so difficult?
Vaish blames the general perception of relationships in our society. "We believe that relationships shouldn't be "transactional" and money subconsciously signifies business. So when we lend to friends or family, it feels awkward talking about it lest you come across as cold or rude. It stems from the conditioning that "Dosti aur family mein paisa nahi aana chahiye"." 
But it shouldn't stop you from lending money to friends. Vaish and Shukla suggest effective ways to go about the transactions.
Set clear timelines in advance: Use sentences like "I'd be happy to lend you this, but I need it back by a specific date." Mark the date on your phone calendar and share the event with them. Clearly state that if, for some reason they are unable to return the money, you expect that they will communicate clearly with you.
Put your needs first: It's not insensitive to take stock of your savings. You don't need to break your FD to help anybody. If things go wrong, you may find yourself borrowing money from others to sustain yourself. If a blank refusal makes you feel terrible, negotiate how much you can give.
Reassurance: Nobody wants bruised wallets and battered egos. Explain to your friends that you don't want your relationship to go sour by any kind of resentment creeping in, which may happen if you have to resort to chasing the money. People feel obligated if verbal contracts are put in place.
Remind yourself that you're not at fault: Everybody has expenses, even unforeseen expenses. Don't feel bad or apologise while asking for your money. Be assertive. Use statements like "I'm not in a position to give right now", "I'll appreciate if you could return the sum by the end of this week as discussed" and so on.
While a clinical approach to dealing with transactions seems great on paper, boundary setting and effective communication may only come with practise, or bad experiences. Our readers, who have been on both sides of the transactions, believe "Can I borrow some money?" is not the ultimate test of friendship, and it doesn't have to be a cyanide pill for relationships.
8 readers share their tips of lending-and-borrowing etiquette
"Always do a mental calculation before lending. Figure out how far the next pay day is or if you can afford lending the sum for a while without asking for it. The idea is to be helpful, not blindly helpful. Share depending on what fits your budget." – Saurav Purohit
"A work friend had asked for Rs 30,000 for her father's treatment. For the next five months, she never brought up the topic, and continued to splurge on holidays. When I asked for it, she showed me some reports, and asked for more money. I found it hard to say no. But if she hadn't uploaded vacation stories online, I would have let go of it. I felt used in this transaction, and gave up on the friendship. But I still want to trust people, and I don't want this experience to cloud my judgement." – Kritika Malhotra
"Lending money to friends is a lot like Tinder dates. Like the ones who ghost you. As borrowers, talking about delays in returning money seems awkward, and many avoid the subject; this is how the relationship is ruined. It makes the lender question your integrity as well as keeps them wondering what went wrong. People are understanding when you are clear about the transaction." – Kashvi Gandhi
"Thanks to my lack of communication skills, friends have thought I was mean and impatient when I asked for my money back. Now I use apps like Split Wise or GPay to send reminders. Record the transactions on apps and hope that they return the sum in parts. Don't expect them to return the entire money, if you can." – Neha Sharma
"If you can't afford to give, and you don't know how to say no, be smart about it. Offer a smaller sum, and say that your funds are blocked in investments, FD and RD. The security guard in my office taught me a lesson. A month before I quit that job, he borrowed cash to pay for an Amazon delivery. He said he would return the next day, but he didn't. On my last day, I mustered all courage and inquired. He returned it immediately, smiled and said, 'I was waiting for you to ask me.' In life, never give money until someone asks for it, and always have the guts to ask for your own money. Otherwise you'll never get it back." – Rahul Kshetry.
"One of my friends asked for some money at the end of the month. The following month, I reminded a couple of times, but to no avail. He turns up one day and says, "Today is your lucky day, here you go", and returned the money. I wasn't okay with the fact that he treated it as a joke. I was pissed and made it clear to him. After a period of awkwardness, we remained friends. I don't think we communicate our disappointment often enough and that's why even friends take us for a ride." – Karthik P.
"Don't expect your friends to always be forthcoming with money. I have borrowed money from three-four people when I was trying to self-publish my book but I tried not to put them in a tough spot. If I knew they had families to support or rent to pay, I wouldn't ask them. And after borrowing money, I give them a firm date (after calculating a buffer period), and limit all my other expenses on the side to ensure I am debt free before I go out. It shows that you're serious." – Rafaa Dalvi
"Nobody talks about the insecurities of a borrower. When we are unable to pay back on time, it's a feeling of failure. You don't want to be tagged as someone with no money management skills. I had once taken a sum from my colleague, and because I had lost my job at that point, I avoided her. She didn't ask me about the money, but it was killing me to have failed my word and her. The friendship had suffered and I hated the feeling, but once I returned the money and had the guts to talk it out, things were fine." – Vanita Dsouza
Transactions between friends, like toxic relationships, can potentially leave us with trust issues, a cynical heart, a less generous soul and a shorter friend list, if you're not careful. But clear communication and firm boundaries seem to be the key to moving forward.
With that in mind, I went back to plaster the dent in my friendship.