Naiyya pictured with her husband Sandeep Rao and daughter Aarya
"I will never tell my daughter 'go ask papa' for financial discussions": CEO Mom Naiyya Saggi
Founder of Baby Chakra, Naiyya Saggi on her journey as a mom and entrepreneur
Founder of Baby Chakra, Naiyya Saggi went to Harvard Business School on two scholarships (Fulbright and J. N. Tata Endowment). Her hugely successful career included a stint at McKinsey & Company as a management consultant, yet once she returned to India, keen to start her own business, at the first angel investor meeting for her start-up, she was asked, "What will you do when you get pregnant?"
The question baffled Saggi. Cut to 2020, and four-year old Baby Chakra, one of the foremost parenting portals in India is flourishing — and the 36-year-old entrepreneur is "running a fast growing venture and raising a fast growing toddler".
Saggi kicks off our new series CEO Moms, which turns the spotlight on those women who seem to be able to juggle it all — professional achievements, family time and self-care. We know that what you see on Instagram is never the full story, so we're asking these inspirational women to give us their cheat sheets, dirty diapers and all.
If you've been struggling to get back to work after giving birth, are grappling with mom guilt or just wondering just how CEO moms get it done, Naiyya Saggi will give you the inspiration you've been looking for.
CEO Moms: Naiyya Saggi on balancing work and life
What are the tips you've adopted to get through a busy day with your sanity intact?
Every day is different as an entrepreneur and mother, because you can make plans but things are unpredictable when you're running a fast-growing venture and raising a fast-growing toddler.
There are three things I try to ensure: One is waking up at 6:30am to get cuddle time with my daughter, before work calls start at 8am, (the earliest I've ever gotten up in my life) and two is time with her from about 8:30-9pm, after which I put her to bed. These two things are non-negotiable for me.
The third is my 9:15am daily scrum with my top team. The rest of the professional day is a blur with calls, zoom chats and I wrap up by 9pm.
Two things I've adopted as I've gotten busier to keep my sanity intact: One is calendaring out my day, I plan my day in chunks and have slots for everything, including one that's 'my thinking time' .
The second thing that I've started doing lately is giving myself a timeout: When you're so emotionally, physically, financially invested in something, you have a clear vision for it but sometimes it gets hard to communicate it with the team.
So when things get too intense, I take a timeout. I recommend you take that 30 minutes, go stand by your window, get a cup of coffee and look out at the crows, parrots and hold back your reactions until you've had time to think.
How would you describe your approach to efficiency: multitasking, focus on one task at a time, delegation? 
For a new product, or project which might seem distracting to the team, it's better to pilot it yourself or with one or two individuals. See if it has potential to scale, and then delegate to a broader team.
What's the one area you've seriously improved in, from when you first became a mom + entrepreneur?
My confidence. As a professional, you're being judged and evaluated. As an entrepreneur, you're being judged and evaluated 100x, so eventually, you become comfortable with it and take it in your stride — that gives you a lot of confidence. The feeling of accepting that I'll be judged, and that's okay, that's given me real confidence.
What's the one area you still struggle with?
Frustration. As a mother and entrepreneur, I have a vision for both Aarya (daughter) and my company — and when I'm not able to help her, like when she's wailing, or has a diaper rash, or when I'm not able to effectively execute a particular vision for the company, I get frustrated and think about what I could do better to help both.
Frustration is a theme I've noticed, and need to think about how to handle it better.
How important is the role of the spouse in being able to do what you do? How did you arrive at the dynamic you currently share?
Warren Buffet said that the most important decision many people will make in life, is the spouse they choose. And while I know choosing a partner isn't an entirely rational decision — it's very emotional — the choice is an important one. Because this is a partnership.
In my husband, Sandeep Rao, I found a spouse who respects me and supports my dreams. Our relationship is built on mutual respect, and it all requires a certain level of self-confidence and maturity in a man, which I was lucky to have found in my husband.
How do you balance your ambitions with working parent guilt? Where do you draw the line on how you spend your time?
My mother was a successful working woman (IAS officer), and her work was integrated into our lives. Growing up, we spoke about her work at dinner, I often studied in her office post school. Her work and life was part of who she was, she didn't demarcate the two — so I grew up seeing a mother who was passionate about her work. And I was better for it.
So I don't really have guilt. I'd like Aarya to have the same experience, I hope to add to her life both as mother in a personal capacity and entrepreneur in a professional capacity. I'd like my daughter to grow up seeing a mother who is passionate about what she's building. This is my complete whole, so how I can separate what is me from the people I love or work with?
Do you carve out time for yourself as an individual? How do you spend that time?
Pre-lockdown, I'd just walk to the parlour near home, have a manicure-pedicure, while getting a cup of coffee, and the whole indulgent experience was my me time.
My bedtime ritual is reading, and if I'm having a bad day, I slip into my comfort reads — Agatha Christie or PG Wodehouse, or just non-fiction reading on tech, and the like.
I make sure to spend dinner with my husband, and get a drink or watch a movie and chat after — I've very passionate and driven, and my husband who's way more sorted, helps me stay balanced, so our time together is important.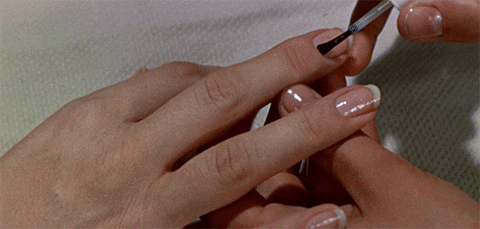 What are the advantages and disadvantages, in your experience, of being a CEO Mom in India?
It's a big privilege raising a family in India – I have support systems in place, I have a nanny, a lady that helps out with chores that's a very big blessing. We're leapfrogging ahead in certain ways, we have six months maternity leave in India, while it's only three months in the US.
Due to lack of support, my friends in the US have struggled with getting their personal and professional ambitions to align.
Disadvantages of course, are the gendered stereotypes concerning a woman in the workplace (particularly in the tech world) and conversations around motherhood trumping your credentials, so I've had to battle those stereotypes in the beginning.
Do you feel women in India are treated differently in the business world, especially after they get married or choose to start a family?
There are certain stereotypes about people in tech, and a woman at a slightly older age with a family, working on a tech start-up has led to some reactions. While doing my first round of investments for Baby Chakra, at the first angel investor meeting, I was asked what I would do when I got pregnant, and I was appalled that all my credentials had been ignored and I'd been asked this. At that point I walked out, I was so stunned, but now I've started addressing these questions.
It's been a mindset shift, addressing these to see where they're stemming from. We women keep saying we'll do it when we're in a position of power, but I think if you have this conversation, then you will be in a position of power.
How do you want your kids to view you, and what are the ways in which you're establishing positive gender roles in the home?
It's a little early for Aarya, but when we talk about her future, we always say partner, never husband, because she might be gay, she might choose not to marry.
There are so many constructs that I can't predict, and I don't want to put in her head that this is the right construct to stick to, so we're staying open-minded, so that's what she picks up as well.
The second is also the tone in which Sandeep and I speak to each other. We're both available to her for whatever she needs, it's not like she'll ever be told 'go ask papa' for financial discussions.
What's the one piece of advice you were taught or learned the hard way, that could seriously sort out a lot of fellow professionals?
One, don't underestimate yourself. As individuals, we're capable of a lot of magic, but if we hold ourselves back, then there's no hope.
Two, take your maternity leave. Motherhood is a physically demanding experience, and you're creating and giving birth to a child — we put a lot of pressure on ourselves to get back to a certain efficiency level as professionals and woman, and I think we have to give time to our bodies and emotions, before we jump back into work. Nothing and no one is more important than you.
We're inviting you to join Tweak Connect, our private community of like-minded women, where you can make friends and freely chat about the relationships that rule our lives — from partners and parents to work colleagues and BFFs. Join here.