Representative image: Gustavo Almeida/ Pexels
6 crucial supplements for hair that's as chamkile as a Bollywood awards ceremony
A trichologist weighs in on the benefits, recommended dosages, what to steer clear of, and more
Eggs for breakfast and in your hair mask, ghee on the roti and on the scalp, and a non-negotiable champi routine with nani that you have to show up for, no matter what – hair care rituals for most people are about what they put on their scalp and on their plates. But apart from a nourishing diet, and topical treatments, there's one aspect that most seem to overlook – supplements for hair.
"Healthy hair requires more than just a balanced diet," confirms trichologist Dr Rigvita Raizaday of Jean-Claude Biguine's Trica hair clinic.
"Our hair need around 14 different nutrients to grow. Some of these can be derived through our diet, while for the others that can't be derived from food, we turn to oral supplements for hair. This is to keep a check on deficiencies, which if not addressed, can lead to hair fall or other problems like dryness and scalp concerns," she adds.
Oral supplements for hair are naturally derived therapeutics that contain phytochemicals (chemicals found in plants), and acts as a source of macro and micro nutrients. They are usually administered when people fail to meet nutritional requirements through their diets.
Raizaday points out the supplements we need, but if you have any pre-existing condition or are taking any other medication, consider consulting a doctor before including an oral supplement in your haircare routine.
Supplements for hair to give you that Rapunzel moment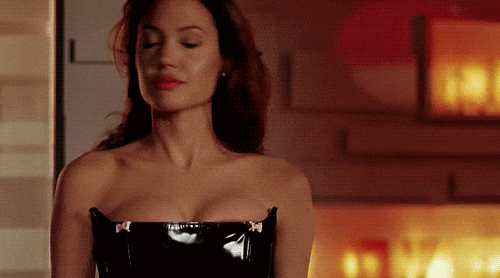 Biotin
Also known as vitamin B7 or vitamin H, Biotin is a coenzyme that plays a role in protein synthesis, including the production of keratin, which is the structural material that makes up hair, skin, and nails.
A biotin deficiency is usually rare, but there are certain risk factors that may predispose an individual to this problem — gastrointestinal diseases, smoking, alcoholism, pregnancy, lactation, consumption of certain medications like isotretinoin, antibiotics. and anti-epileptic medicines.
Since biotin is a water soluble vitamin, any excess that you consume will be expelled when urinating.
And even though most of the supplements for hair contain a very small amount of biotin, they can on occasion hamper the result of thyroid tests by indicating an inaccurate increase or decrease in thyroid levels. Raizaday recommends that you stop taking your biotin supplement 72 hours prior to a thyroid function test.
Recommended dosage for adults: 30 mcg per day for adults and 35 mcg per day for breastfeeding women
Vitamin C
Vitamin C is another one of those supplements for hair that you should stock up on. It is a potent antioxidant and prevents free radicals from damaging our hair. As per studies, free radical-related damage includes thinning of hair, and hair loss, and also speeds up your hair's ageing process, making it rough, less lustrous, and in some cases, causes premature greying.
The human body doesn't naturally produce vitamin C, though it plays an important role in our ability to synthesise collagen and absorb iron, both crucial for hair growth.
A fairly safe vitamin, it could lead to diarrhoea if taken in extremely high doses.
Recommended dosage for adults: 65 mg to 90 mg per day
Iron
One of the most common nutritional deficiencies to keep in check is iron, a key suspect in hair fall. Iron promotes haemoglobin production, ensuring that oxygen is being circulated through your body to help repair cells.
"Check with your physician before starting oral iron supplements if you have a history of inflammatory gastrointestinal condition, hemolytic anemia or an iron allergy," advises Raizaday. Also, avoid consuming iron supplements and milk, calcium or antacids at the same time.
Recommended dosage for adults: 8.7 mg per day for men and women older than 50, and 14.8 mg per day for women aged between 18 to 50
Zinc
Inconveniently enough, the human body has no mechanism that allows it to store zinc.
According to Raizaday, zinc acts as a 5-alpha reductase inhibitor (5-ARI). "This means it inhibits the transformation of testosterone into DHT or dihydrotestosterone, a potent androgen that is associated with pattern baldness," she explains.
Don't be overeager with your zinc consumption, because excess amounts could cause liver and kidney issues.
Recommended dosage for adults: 8 mg per day for women and 11 mg per day for men
Vitamin D
Especially in winters, when our preferred state is huddled up under a rajai, vitamin D is your best friend.
It's primarily absorbed through sun exposure, but given the cold floors that you don't want to tip-toe across, and the lockdown that forces you to stay indoors, oral supplements are your best bet.
Vitamin D helps stimulate hair follicles, both, new and old. "A vitamin D deficiency can cause telogen effluvium, a form of temporary hair loss. Low vitamin D levels are also often observed in cases of alopecia," explains Raizaday.
People with kidney stones or renal issues should steer clear of vitamin D3 supplements for hair.
Recommended dosage for adults: 600 IU per day
Vitamin A
Vitamin A is quite the magic ingredient when it comes to hair health. It doesn't just promote cell growth and differentiation, but also aids the production of sebum or natural oils which keep the scalp moisturised. It also prevents hair breakage.
"Vitamin A is contraindicated during pregnancy, and for lactating individuals and individuals with history of Vitamin A allergy. Also, you should consult your physician before consuming vitamin A if you have or have had a renal condition," suggests Raizaday.
Since vitamin A is a fat soluble vitamin, your body has the ability to store it. Overconsumption and hyper-toxicity of vitamin A can be counter productive as it can lead to hair fall. So, it's best to stick to the advised dosage.
Recommended dosage for adults: 900 mcg per day for men and 700 mcg per day for women
WATCH NOW: How to treat hair fall and other hair care tips