Photo: Freepik
Hair fall 101: everything you need to know
A trichologist gets to the root of the problem
Every woman, at some point in her life, worries that she's suffering from excessive hair fall and feels personally targeted by Sunsilk commercials.
What follows is a blur of home remedies, infused oils, visits to the trichologist, drinking (and applying) amla juice, among 32 other treatments.
Overenthusiasm helps when you're running for head girl in school or sucking up to your boss, but not in the case of hair treatments.
One informed step at a time can prove to be more helpful than emptying all the contents of your refrigerator on your head.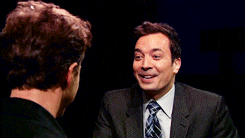 To help you navigate your way through this hair raising situation, we picked Dr. Rigvita Yadav's brain. Yadav is a senior consultant trichologist at Jean-Claude Biguine's Trica hair clinic.
When does hair fall  become a matter of concern?
It is normal to lose an average of 50 to 100 strands of hair in a day.
"Each strand is a mini organ in itself, has an individual life cycle and experiences a growth stage, a transition stage, a resting stage, and finally a shedding stage," explains Yadav.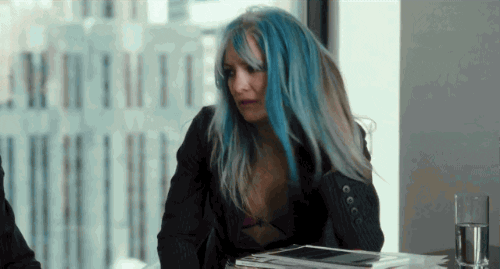 You should be concerned when you notice that your hair is falling more than the expected amount — when you start finding excessive amounts on hair brushes, pillows, shower drain, or on scrunchies.
"The medical term for excessive hair fall is telogen effluvium. This condition can occur in episodes or as a continuous process and is reversible when treated correctly," says Yadav.
Get to the root of the problem
Maybe you got it from you mama
The most common cause of hair fall, genetic hair loss, is also called pattern hair loss, and affects men and women differently.
Men experience hairline recession along with hair thinning on the top area of the head, while women see uniform reduction in hair volume in the crown region with no hairline recession or involvement.
The hair parting starts getting wider with increased scalp visibility.
It might be time to invest in meditation classes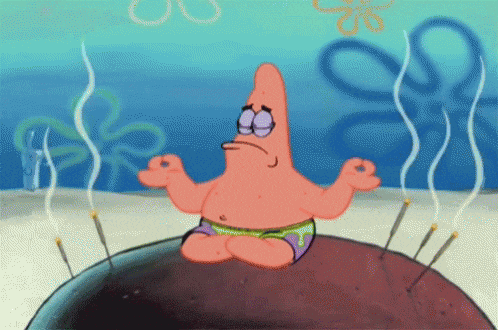 Increasingly, stress is becoming a major cause of hair fall — emotional distress, physical exertion or deteriorating mental health. It could even be a result of a combination of stressors.
Is your hormonal balance out of whack?
Hormones determine how focused, well rested or anxious we are. And on occasion, also determine the number of times you sweep your bedroom floor (twice a day when you're shedding more than your cat).
"Hormonal abnormalities are known to trigger hair fall," says Yadav. Hair fall can be indicative of abnormalities in thyroid levels, and in some cases even PCOS. Hormonal imbalance post pregnancy can also lead to excessive loss of hair.
Remember it goes straight  from the stomach to your scalp
Following a trending celebrity diet might make you feel just like them, but with their strict diet also comes the entourage that ensures side effects of weight loss fads are kept at bay. In your case, not so much.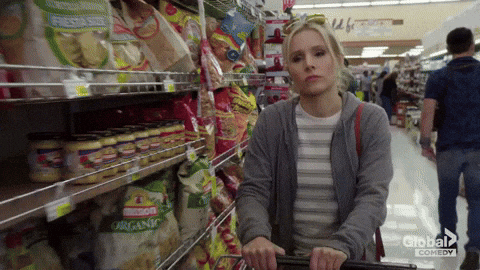 "Low carb diets, junk food or processed food that has high sugar content and trans fats often lead to hair fall," says Yadav. The best way to go about switching up your diet is by seeking help from a nutritionist.
Bump up the steps, not the pegs
Make it a practice to regularly ask yourself all the questions that your mum would bug you with as a teenager. "Are you sleeping enough?", "Are you exercising enough?", "Are you sure you want to have another drink?", and of course the one that nightmares are made of – "Is that smoke I smell on you, young lady?"
Getting your lifestyle in order is key.
Don't forget to scan the prescription pad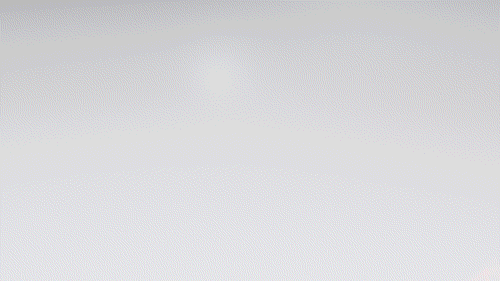 Ask medical professionals for help to go over any medication you might be on, and review it as a probable cause for hair fall. Do not attempt to look for alternatives for medication without any professional help.
Diagnosing the cause of hair fall
A number of tests can help you identify the cause of hair fall.
"The first step is to administer a blood test, which checks for irregularities in vitamin B12, vitamin D3, haemoglobin, and ferritin levels," explains Yadav.
If the suspected cause is a hormonal imbalance, check for imbalances in thyroid levels or androgens like dihydrotestosterone for women with PCOS.
In-clinic diagnosis involves using a folliscope (essentially a small microscope) to assess individual hair thickness, density and scalp quality. "It is an important tool that aids in differentiating between pattern hair loss and hair fall," says Yadav.
Time for some mane management
Chug, chug, chug
Put that beer bottle down, Sheetal. All you need to be chugging to combat hair fall is the oh-so-humble H2O.
"The easiest first step towards healthy hair is drinking three to four litres of water a day," says Yadav. A hydrated scalp results in healthy hair growth, while a dry scalp might lead to cuticle damage, which will in turn affect the quality of hair.
Plan balanced meals
Eating a balanced diet that includes food groups which promote healthy hair growth can work wonders. Here are a few things to keep in mind when planning a menu that will help prevent hair fall: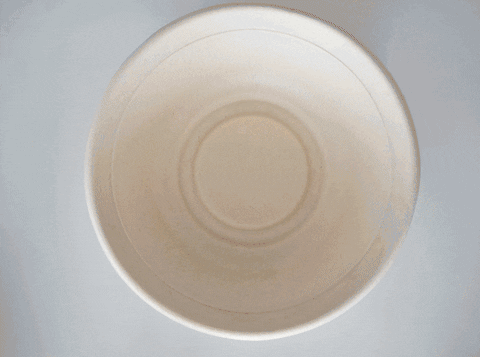 Include natural sources of protein such as soy, egg whites, lean meats, pulses, and sprouts in your daily diet.
Your meal plan must feature food rich in vitamin B12 and zinc – whole grain cereals, fish, and dairy products. Vitamin B12 helps produce red blood cells that carry oxygen and nutrients and oxygen to hair follicles, and subsequently promote healthy hair growth. While zinc helps with the growth and repair of hair tissue.
Featuring omega-3 fatty acids in your diets also helps in improving scalp and shaft health. Omega-3 helps deal with damaged and brittle hair, and also helps fight dryness of scalp. Fish, flaxseeds, avocados, walnuts, almonds, chia seeds, sunflower seeds, and soybeans are good dietary sources of omega-3.
Fruits like pomegranate and strawberries or any other kind of berries, are rich in antioxidants, and help maintain healthy hair.
"If your diet is unable to provide you with all the nutrients, you can administer oral supplements after consulting a medical professional," advises Yadav.
Biotin, essential amino acids, essential fatty acids, calcium pentothenate, vitamin b6, B12, zinc and antioxidants are the common supplements prescribed to those suffering from hair fall.
Take some time off
"Smile more and worry less. Exercise for at least 30 to 40 minutes everyday. And as far as stress management is concerned, give yoga and meditation a go," advises Yadav.
Minimising stressors is a great way to combat hair fall. If you can't find the time to hit the gym, there are multiple mobile applications that help you work towards your fitness goals and those that help combat stress.
What your haircare routine should look like
Wash your hair two to three times a week.
Avoid vigorous or strong hand movements while washing your hair. The friction may damage fragile hair follicle and cause breakage.
Use the correct shampoo and for your hair type. "Shampoos cannot prevent hair fall, but help maintain your hair and scalp's pH balance, which in turn promotes healthy hair growth," explains Yadav. If you have dry hair, choose shampoo that has coco-betaine in it. For oily hair, you can choose a shampoo that has salicylic acid or zinc pyrithione, which helps in controlling the excess oil production.
If you have dandruff, use a medicated anti-dandruff shampoo. Remember to leave the shampoo on scalp for three to four minutes before rinsing it off. This helps the shampoo work its magic. Use an anti-dandruff shampoo that contains zinc pyrithione, selenium sulphide or ketoconazole, and antifungal ingredients.
Use a nourishing fruit-based hair mask once a week.
Avoid washing your hair with hot water.
Try to not expose your hair to direct sunlight. Heat from the sun can be as harmful as the heat from the styling tools and can make your hair dry and scalp oily. If you do end up exposing your hair to sunlight, ensure that you use a serum with SPF.
Avoid chemical treatments and styling with heating tools. If you have coloured hair, follow a post-colour haircare routine.
Avoid hot oil massages. The high temperature of the oil may damage fragile hair follicle. Oil massages do not help treat hair fall but do help with conditioning hair shaft.
Opt for in-clinic, non-invasive hair fall treatments
"In-clinic treatments are usually completely painless and safe. They aim at bio-stimulation of hair follicle, which improves the circulation around hair follicle and also provide nourishment to the hair follicle," explains Yadav.
If your hair follicle is in a resting stage or premature resting stage, the cells are not going to multiply to produce new hair. In such cases, bio-stimulation of the hair follicle is necessary for it to produce new healthy hair.
Electroporation
Electroporation is a system that transports customised natural medicines into the dermal layer of the scalp, using electric pulses to create gaps in the stratum corneum (outermost) layer of the skin.
This introduces hair growth factors and other medication into the basal and dermis layers near the hair follicle. Offered at Jean-Claude Biguine's Trica Hair Clinic

Low level laser light therapy
AKA red light therapy, cold laser, soft laser, bio-stimulation and photobiomodulation.
Low level laser therapy is believed to increase blood flow around the hair follicle, causing bio-stimulation of the hair follicle cells, which promotes new hair growth. Offered at Eugenix Hair Sciences, and Jean-Claude Biguine's Trica Hair Clinic

Mesotherapy
A non-invasive and non-surgical cosmetic hair restoration procedure which involves several micro-injections into the middle layer of the affected area.
The injections consist of collagen, vitamins, minerals, enzymes, and acids that help promote hair growth. Offered at Dr. Batra's, VLCC, Eugenix Hair Sciences, and Jean-Claude Biguine's Trica Hair Clinic
PRP (platelet-rich plasma) therapy
PRP is extracted from blood and injected into your scalp. It is believed to help heal bodily tissues, including hair follicles.
PRP is extracted using a centrifuge-like mechanism that separates the substance from your blood and also increases the concentration of specific growth factors. Avoid if squeamish. Offered at VLCC, Eugenix Hair Sciences, and Kaya Skin Clinic
WATCH NOW: How to treat hair fall and other hair care tips