Representative photo: Pexels
"My skin was red and peeling like an onion": Common skincare mistakes to avoid while you're stuck at home
Some things are best left to the professionals
Forgive me Father, for I have sinned. I've committed numerous crimes upon my skin this past year. I know better than to make these skincare mistakes. I've spent a good amount of working hours interviewing various hair and skin experts with years of training backing them. And yet, temptation got the best of me.
My idle restless mind in lockdown was either leaning towards emotional eating, binge-watching one true-crime series after another or compulsively buying and trying out every prophetic skincare product I'd come across.
Please, don't let Nykaa have another sale.
Contrary to what I expected, I became more aware of how I looked during the lockdown. It's unavoidable when you have only yourself for company, staring at your own reflection in one Zoom video call after another and trying to figure out if that shadow on your cheek is pigmentation or just the lighting playing tricks.
Trying to pass the time, skincare became more of a hobby. The increased hours on my phone scrolling through poreless perfection on Instagram didn't help, all while trying to remind myself that this isn't what real skin looks like. We all have scars, lines, dimples, spots and pores. But I could always refine them a bit, right?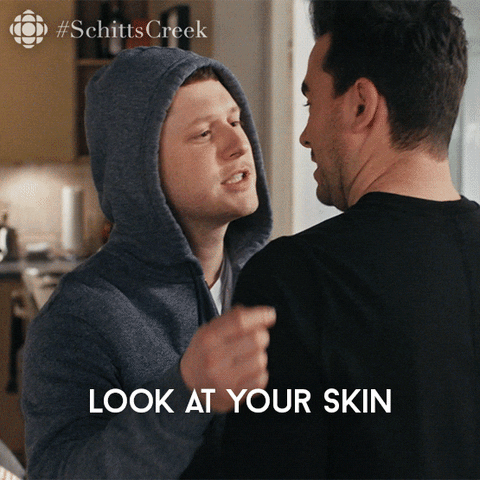 I was home anyway, what's the worst that could happen? The products and treatments, all the DIYs I wanted to try, I could finally indulge my inner curiosity. Worst case scenario my skin breaks out, but with only myself for company, I could deal with it.
My, oh, my, how wrong I was. I've committed some grave skincare mistakes with my impatience for fast results, itching desire to experiment and try everything at the same time.
I wrecked my skin barrier, which led to itching, flaking and acne breakouts. Then, the genius that I am, tried to correct my own mistake by buying and applying even more products.
With some time, going back to basics and multiple online dermatologist consultations, I've managed to recover.
Heed my warning, try not to commit the same skincare mistakes that I did and save your skin from going red and peeling like an onion. It'll give you the same tears.
Skincare mistakes to avoid during the lockdown
Doing extractions during your at-home facial
Steaming your face, an indulgent face mask, perhaps even a peel and topping it off with rich moisturisers and oils. Giving yourself a facial at home sounds like the ideal way to end a long day. I know, I've tried it. But trust me when I say a lot more can go wrong than go right when you've left to your own devices.
"Even though it might feel like a spa experience, steaming your skin with hot water ends up causing irritation that damages skin," says Paula Begoun, founder of Paula's Choice. "Washing your face with a gentle cleanser and tepid water has the same feeling, without damaging skin from steam heat."
Imagine following up the steaming session by digging into skin with extraction tools which can exacerbate acne and cause deep scarring. Please don't put on an AHA-BHA peeling mask afterwards. Your skin will thank you.
On my super red face (I got too close to the steam for too long), I spent a good 10 minutes trying to excavate a stubborn blackhead. Not only did I end up making myself bleed, but it turned the once demure spot into a full-fledged puss-filled growth on my chin.
Instead of pore strips and extraction tools, try a salicylic acid serum 1-2 times a week which work on cleaning your pores inside out.
Doing intensive treatments every day
Most of us are guilty of this without even realising what we're doing. The truth is that most of the newer skincare products on the market have a blend of potent ingredients that actively work on your skin. Now if your routine has multiple steps, you end up using too many intensive ingredients.
I was hyped over niacinamide and ordered a dedicated 10% serum of the same and added it to my daily routine. What I didn't realise until way later was that on top of that already high concentration in the serum, there was niacinamide in my toner, my face cream and face wash. Talk about overload.
On top of this, I would go in daily with a potent vitamin C serum, continue to use glycolic acid and salicylic acid, and tinker around with drops of retinol to my moisturiser. Setting myself up for disaster.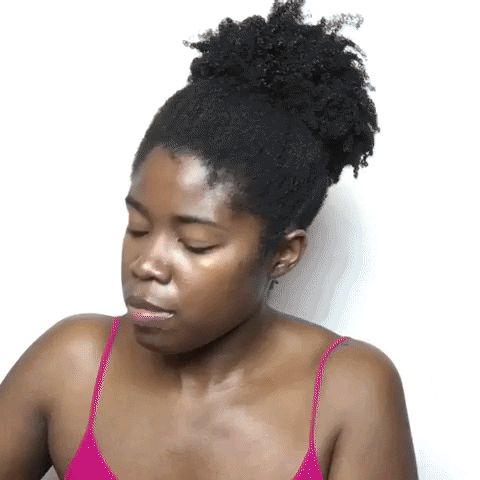 Most of the trending skincare ingredients you're reading about are to be used as treatments. Not only is this a reminder to read the ingredient list at the back of the bottle, but also spread them out over the week. This is even more important if you have sensitised skin.
Not all ingredients need to be in high concentrations to be effective. If you're using a strong 20% vitamin C serum, then skip the lactic acid or glycolic acid that night. If you're trying out a new retinol at night, dial back the rest of your products to a simple cleanser, moisturiser and sunscreen to allow your skin to adjust to this new treatment.
With the overload of products in the market, each one sounding more thrilling than the next, skincare mistakes are far too easy to make. The more the merrier is not always true when it comes to creating a skincare routine.
Thinking you can treat skin conditions yourself
My best friend tried to cure her maskne by going headfirst into a tube of Tretinoin (Vitamin A), a prescription-strength acne treatment. Anyone with acne that's been on Accutane or Isotretinoin can attest that it's not an easy process. It causes flaking, peeling and sensitivity.
Not only did my friend use this cream like a lotion on her face every night, but she decided that sunscreen was optional the next day. It's another discussion altogether that a product like Tretinoin can be easily bought without a prescription from any chemist.
She paid the price with severe redness and damage to her moisture barrier.
I too spent many days on Google trying to figure out why my skin was itching and turning red. I bought one product to soothe the skin. Another was added to treat the redness. Eight months of moisturisers, calming ingredients and oils later, my skin was only worse.
It took one consult with a dermatologist, which at this point cost a fraction of the money I'd spent on products, to discover it wasn't a common skin irritation but an infection that I was only aggravating with my experimentation. A little tube of medicated ointment sorted out the issue in five days.
Lesson learned: no matter how many specialists I interview, reading I do and tutorials I watch, I will never come close to having the expertise doctors do.
Bleaching your hair at-home
Scalp care is as important as skin and body care. I've suffered from seborrheic dermatitis on my scalp long enough to be too paranoid to indulge in bleaching of any kind. I'm not trying to scare you. There's nothing wrong with hair colour and bleaching, as long as it's handled with proper care.
There's a lot of fear surrounding bleaching as it is with the possible damage it can do to the hair shaft. But we don't really take into consideration how it can affect our scalp.
It's our scalp health that can determine how much our hair grows and falls. An unhealthy or damaged scalp can lead to oilier roots, itching, scaling, hair fall and even infections.
Call up your salon and speak to a hairstylist or colour specialist before you decide to bleach your hair at home to avoid committing scalp skincare mistakes. An improper balance between the activating powder and cream base, leaving it on for too long and repeating bleach on already bleached hair without a resting period can cause severe scalp burns.
Whether it's bleach or regular hair dye, always remember to do a patch test and wait for 48 hours to see if you have any adverse reactions or allergies.
Drop the derma rollers
Microneedling, a skin resurfacing treatment performed by a professional in a clinical setting has a multitude of benefits. It involves a device containing thin needles (0.25 mm to 1.0 mm) rolled over the affected area, delicately jabbing the skin. The needles intentionally injure the skin to kickstart its collagen production. Acne scars, skin refinement, lines, hyperpigmentation and overall rejuvenation – it can help with it all.
As derma rollers hit the market, we all thought we could replicate the procedure ourselves at home by watching Youtube tutorials. But without the light hand and years of training that professional receive, most at-home derma rolling escapades can severely damage your skin for a long time.

"When you talk to derms about their experience in clinics, a lot of what they're doing is fixing what people have done at home — and we're talking about actual damage, like cystic acne that could be a result of derma rolling and spreading an infection across your face," says Charlotte Palermino, co-founder of skincare company Dieux and an aesthetology student.
When you're going ham on your skin with a derma roller, you could end up pressing too deep or perform too many repetitions on the same patch of skin. There's also the lack of guided aftercare. Best to leave this to the professionals, even if it's going to be some time before you see a dermatologist again.