Representative photo: Katya Wolf/Pexels
Should we ditch antiperspirants for natural deodorants?
Aluminium is the new skincare scary, but according to experts, it comes down to preference
Every couple of years, there's a new thing trying to kill you. Whether it's the mosquito armageddon or parabens in our face cream (we've got the lowdown on the big bad wolf of skincare). The latest on the hit list is aluminium — namely aluminium chloride that's used as an antiperspirant ingredient in deodorants, according to Dr Janet Alexander Castelino, founder of DermaZeal clinic.
Unaware of this new uprising against the traditional deo sticks, I happily accepted the natural deodorants (read: aluminium-free) a relative brought back from a trip abroad. I needed a replacement anyway as my stock of Secret gel deodorant in Oh La La Lavender had run dry. I'd been meaning to switch to something with eco-friendly packaging anyway. This one wrapped in cardboard and recycled materials seemed like a good bet.
Using it in the peak of summer, that too to the office, was a bad decision. My excessive sweating is limited to my face so I've always been particular about picking products that won't melt off my face in the summer. But when you grow up in North India, an antiperspirant was always a given. This was the first time I deviated from my usual practice.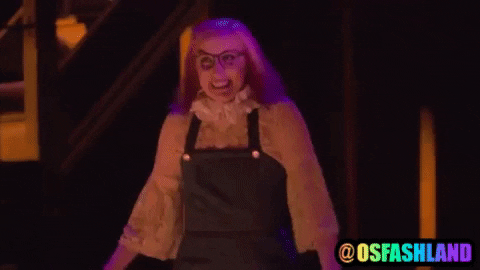 Not even two hours into my workday, I bent over a colleague's laptop and got a whiff of something funky going on in my pits. I smelt… onions. The floral aroma that wafted off the deodorant stick in the morning had given way to something more like garam masala.
"Your armpit will go through a detox period of 2-3 weeks and the smell will adjust" read the packaging of the deodorant. I gave it 10 days, exfoliating my underarms with a gentle AHA-BHA wash to try and decrease the possibility of BO. But the weather was getting hot and stickier and I didn't want to risk someone asking who was cooking curry at 11 AM. The deodorant with its pretty packaging now sits mostly neglected on my dressing table, used only on days I'm home and the general public is safe from my perspiration.
As I read deeper into the denouncing of antiperspirant deodorants that included aluminium, I started getting more advertisements for natural deodorants. Some advertisements linked the use of traditional deodorants to breast cancer, others claimed it's clogging up the pores in our underarms, forcing our body to retain toxins we'd otherwise sweat out.
Since I have a history of breast cancer in my family, I reached out to experts to find out more. I asked them about any possible risks in using antiperspirants and if natural deodorants really live up to the hype of being better for our health and skin. Is switching to natural deodorants worth it in the long run, even if you smell a bit fishy for a few days?
via Giphy
How do deodorants work and why do we need them?
Our sweat itself doesn't produce any smell, says Dr Mikki Singh, head dermatologist, Bodycraft Skin Clinic. Castelino adds, "It is rather, the bacteria present in areas like the underarms, that degrade the components present in sweat, releasing odour."
The deodorants we use are meant to serve two purposes, Castelino explains. "Prevent bad odour by suppressing the bacteria or by masking the smell, and reducing the formation of sweat, which is what is known as the antiperspirant action." The use of deodorants and antiperspirant is encouraged by experts, especially for people who deal with excessive sweating known as hyperhidrosis. But unless it's an issue for use, deodorants aren't mandatory for hygiene or health, say, like brushing your teeth.
What's 'natural' in natural deodorants?
Cue flashbacks to my teenage experiments to cure my acne with DIY trainwrecks that destroyed my skin barrier.
There are 'clean beauty' companies that incorporate organic ingredients with more responsibly sourced raw materials and eco-friendly packaging. But when the only selling point is 'natural good, chemical bad', my brain shuts down.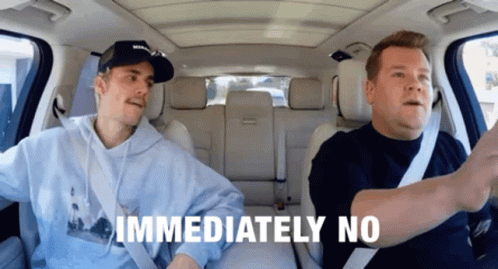 Speaking on natural deodorants, Youtube's favourite dermatologist Andrea Suarez AKA Dr Dray says, "We've got to break up with this false belief that natural is safer or more effective. 'Natural' is not a term that's regulated in any way in marketing, so they're free to throw that around. It has no standardised meaning whatsoever. As a matter of fact, aluminium is incredibly natural. It's a naturally occurring element."
The term natural deodorants primarily mean deodorants that don't use aluminium in their formulation. Singh says they're largely made of ingredients like essential oils and powders, as well as baking soda or sodium bicarbonate. Many of them also come in reusable and more eco-friendly packaging than the traditional deodorants, which is mainly why I was drawn to them.
How did aluminium in antiperspirants get such a bad reputation?
The presence of aluminium became controversial when studies started doing the rounds that theorised its potential cancer risk, namely breast cancer. Experts say the claims don't hold up to scrutiny. "There is no convincing evidence that antiperspirant or deodorant use increases cancer risk," Dr Ted S Gansler, director of medical content for the American Cancer Society, said in an interview.
Both Singh and Castelino agree that there isn't conclusive scientific evidence that links aluminium and cancer. Most cancer institutes have also debunked the claim, stating not enough scientific evidence exists to link the two.
Another concern came up regarding the use of antiperspirants for people dealing with kidney disease.
In one study, dialysis patients were given aluminium hydroxide to control the high phosphorous levels in their blood. With kidney dysfunction, they were unable to remove the aluminium from their body fast enough so it started to accumulate. It was noted by scientists that patients with high aluminium levels were more likely to develop dementia.
The US Food and Drug Administration then made it a requirement for antiperspirants, because of their aluminium content, to carry a warning label that stated people with kidney disease should consult doctors before use. But the warning is primarily for people whose kidneys are functioning at 30% or less. For a healthy, grown adult, it's practically impossible to accumulate enough aluminium on our skin to cause kidney damage. "In order to get any toxicity, you would have to eat the stick or spray the product in your mouth. This, obviously, is not recommended. The topical use of these products should not pose any problems to patients with chronic kidney disease," states the US-based National Kidney Association.
Are the ingredients in natural deodorant actually better for you?
For the sake of argument, let's say that aluminium in our antiperspirants is the Mogambo to our Mr India. Is what goes into the makings of a natural deodorant kinder to our skin? Well, according to experts, it depends. They could work amazingly for some people, and be a disaster for others. Singh says, "These use essential oils which may trigger allergic reactions for some, so use with caution."
Castelino adds that certain proteins in natural deodorants can cause allergic contact dermatitis and recommends doing a patch test first using a small amount before going all-in with the product on your armpits. "The ingredients in a natural deodorant will help mask the foul odour, however, the antiperspirant actions of it are limited," she adds. So while the smell can be masked, to an extent, if you are an excessive sweater, they won't be very helpful beyond a certain time period unless you're consistently reapplying the product.
Some natural deodorant makers also use sodium bicarbonate or baking soda in their formulation which Suarez says can be more harmful to our skin with long-term use. Baking soda is an alkaline ingredient. Our skin's pH is around 5.7 on the scale of 14; 7 is considered neutral, anything under is acidic and over 7 is basic or alkaline.
"A logical strategy would be to employ an ingredient which makes the skin barrier in the armpit more acidic to reduce the burden of the bacteria and its activity of breaking down your sweat. Sodium bicarbonate or baking soda is basic or alkaline. It's going to raise the pH of your armpit and make that bacteria more happy and comfortable," says Suarez.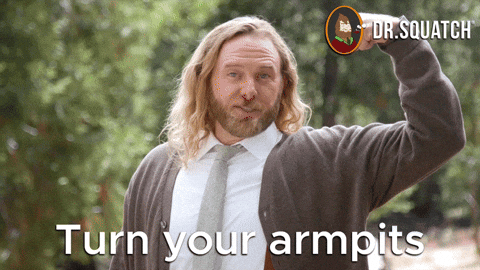 As long as we practise good hygiene, and give our armpits a good wash with soap and water, there is no residue that really should be building up in the first place. Our skin barrier is just that: a barrier that prevents external stressors getting in while retaining all the good stuff. Very few things actually seep into our bodies through our skin and accumulate to reach a level of toxicity. That's also why skincare formulators use penetration enhancers in products to ensure our serums and creams can reach the layers of our skin that need them the most.
Who would benefit from switching to natural deodorants?
Singh and Castelino both concur that when it comes to switching over to natural deodorants, it's really a personal choice. It's always recommended you go through the ingredient list and do a patch test to rule out potential allergies. And what works for someone else may not work for you.
For me, switching to natural deodorants can be a good choice purely based on their packaging. I'm going to hold onto mine to use in cooler weather and stick to antiperspirants through the summer heat (pro tip: always check the shelf life of your natural deodorant).
If you have no allergies to the ingredients, can tolerate essential oils and don't have compromised skin, then you can give these natural deodorants a try:
Carmesi Natural Deodorant Roll-on
The Carmesi roll-on deodorants come in four variants: three scented and one fragrance-free which is rare in the Indian market. It's not heavy on the pocket, either.
Juicy Chemistry Grapefruit & Patchouli Organic Deodorant Stick
Juicy Chemistry was one of the first natural deodorants that had people talking in the Indian market. Their packaging is ace, though it is a push-up tube, so be careful how much pressure you apply. Their grapefruit and patchouli variant is a crowd favourite.
Plum BodyLovin' Hawaiian Rumba De-odorizing Pit Cream
The name may be a bit of a mouthful but the Hawaiian Rumba line by Plum smells incredible. Their jar packaging may not be the easiest to use, but it is travel-friendly.
Forest Essentials Lavender & Neem Natural Deodorant
If you prefer a spray to a stick then you can give this one by Forest Essentials a try. The fine mist contains a blend of ayurvedic ingredients that get the job of masking odour done while keeping things light and airy.
TreeWear Herbal Infusion Natural Deodorant
TreeWear's natural deodorant comes in a push-up packaging similar to that of Juicy Chemistry. Using a base of coconut oil and beeswax, they have a mix of fragrant essential oils and nourishing cocoa butter and wheat germ oil. However, they do use baking soda in their formulation.
With any of the solid natural deodorants, you're going to want to keep them in a cool spot, especially with the summers coming in full swing. I'd suggest starting with a day indoors so you can track how long the scent lasts and how often (if at all) you'd need to reapply based on your activity. And if you're allergy-prone and have sensitive skin, definitely consult a specialist before making the switch.
A note of caution: This story contains expert input and is for educational purposes. Please do a patch test before using any product and consult a dermatologist to find products best-suited to your skin's needs.