Photo: Alvin/Pexels
Skincare that won't melt off your face in this hot sticky weather
So you don't have to watch that Rs 1,500 moisturiser streak down your cheeks
I feel weirdly powerful every time I put on sunscreen. As the sunscreen glides onto my face, I feel a tug on my shoulders. It's the imaginary cape that seems to have appeared on my back, making me feel like I can take on the world.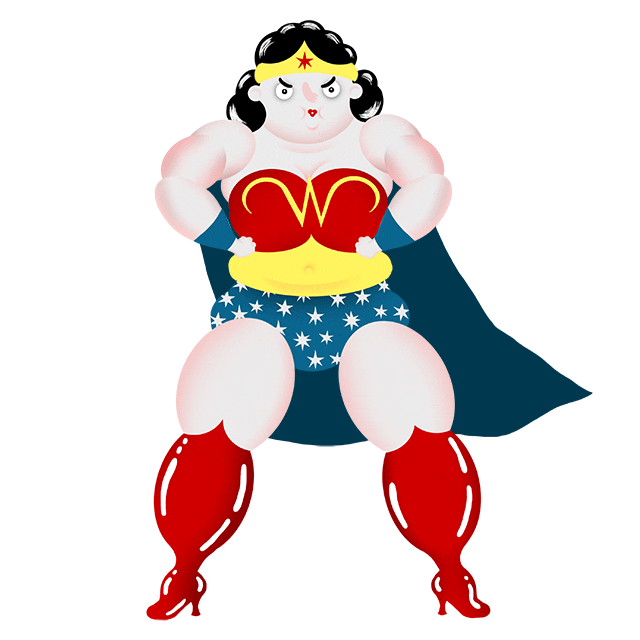 And I'm not alone in deriving this sense of peace and security from skincare.
"I was unsure if I was buying skincare or a psychological safety blanket, or how much of a difference between the two there really is," writes Jia Tolentino in a piece for The New Yorker, talking about skincare as a coping mechanism.
For some it's the "ritual element" of a routine that puts them at ease. For others, putting on a face mask is like giving themselves a hug without turning heads, for me, putting on sunscreen makes me feel in control. It feels good to be able to protect yourself, even if it's from UV rays. It's weirdly reassuring, and even more so in the uncertain and absurd time we are living in.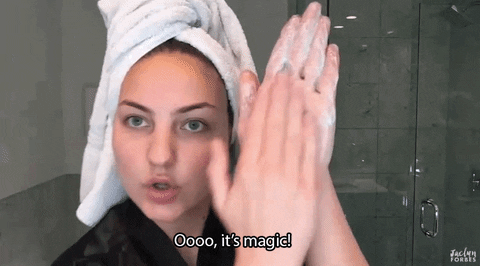 But as monsoon approaches, and everything seems to turn ooily and sticky, including your T-zone, skincare takes a back seat. The weather doesn't just derail your plans to have a picnic out in the open, but also keeps you from putting layers of product onto your face.
So, along with feeling sweaty and uncomfortable, you also no longer have the option to fall back on your favourite self care activity – skincare.
Well, al least, that's what you thought.
Just like other skin issues, oily skin needs tending to too. "You won't notice the ill effects of not treating oily skin in the beginning, but with time, the skin can become highly sensitive, and reactive," explains dermatologist Dr Madhuri Agarwal of  Yavana Aesthetics Clinic.
Scroll down for expert recommended ways to keep oily skin in check, and the new things you can incorporate in your summer and monsoon skincare routine.
How to keep oily skin in check during hot and humid weather
Stop washing your face every two hours
Splashing some water on your face on a sultry afternoon is the next best thing after slipping into a swimsuit and taking a dip in the pool. It's way simpler than the latter, and also well, you don't have a pool, so…
But experts aren't really gung-ho about this practice. Both Agarwal and dermatologist Dr Aanchal Panth, have crowned this the most common mistake that needs to be rectified, pronto.
"Washing your face strips it of natural oils. This makes the skin dry and sends signals to the oil glands to rectify that, leading to your face becoming oily again in no time," explains Panth
Agarwal suggests you swap splashes of water with blotting paper to absorb the excess, without ridding your face of the natural oils. People who suffer from acne can use clotting pads enriched with glycolic acid or salicylic acid. This keeps the acne at bay, while making the skin less greasy.
Another good product to stock up on is thermal spring water to maintain the pH level of your skin.
Add to cart:
Dromen & Co Green Tea Blotting Paper from Nykaa.com, ₹749
Avene Eau Thermale Spring Water from Nykaa.com, ₹1,800
ISDIN Fotoprotector Fusion Water Sunscreen SPF 50 from Amazon.in, ₹1,980
Adopt the seasonal skincare approach
"Since the oil content is less in gel-based products, they don't block your pores, which means you have less comedones, and less acne," explains Agarwal. But only those with oily skin need to make the switch, while people with dry skin can stick to using cream-based skincare.
This logic applies for both, face wash and moisturisers.
The combination of humid weather and oily skin doesn't give you the license to stop moisturising, another extremely common mistake people make. Look out for ingredients like hyaluronic acid, ceramides, and dimethicone on the label, when picking a moisturiser.
Add to cart:
Cetaphil Oily Skin Cleanser from Flipkart.com, ₹410
Sebonac Face Wash from 1MG, ₹231
Sebamed Clear Face Care Gel from Nykaa.com, ₹381
Neutrogena Hydro Boost Water Gel from Nykaa.com, ₹1,000
Pick your sunscreens wisely
"Never skip sunscreen, no matter what" needs to become your skincare mantra.
Pick a gel-based sunscreen that protects from both UVB and UVA rays, with a minimum of SPF 30 if you're indoors, and 50 if you are stepping out. Also, keep an eye out for the PA factor, which indicates how much UVA protection you are getting. The PA factor should be above 4.
Add to cart:
UV Doux SPF 50 Sunscreen Gel from Amazon.in, ₹594
Sunfair Sunscreen Gel from Mednear.com, ₹395
Toss those toners out
"Initially, toners were required to maintain the skin's pH balance. But now that we have access to advanced skincare, including face wash and moisturisers that do the job, we no longer need toners. In fact, instead of helping, what they end up doing is robbing the skin of moisture, leading to excess oil production," explains Agarwal.
So during this year's monsoon cleaning, toss the toners into the bin, and hopefully your oily skin issues as well.
Swap out physical exfoliators for chemical ones
Getting rid of dead skin is important, but should it be at the cost of compromising the quality of your skin?
"Physical exfoliators like scrubs tend to irritate, and aggravate the skin, and the granules can, on occasion, lead to micro tears, making the skin more sensitive," explains Agarwal.
Instead opt for chemical exfoliators, which are gentler.
Pick a face wash with salicylic acid, recommends Agarwal. "Salicylic acid dissolves oil content and blockages in the skin, and treats the skin internally as opposed to you having to rub it externally," she explains.
Add to cart:
COSRX BHA Blackhead Power Liquid from Nykaa.com, ₹1,352

Lactic Acid 10% + Hyaluronic Acid 1% from Beminimalist.co, ₹589
Add a lip balm with SPF to your toiletry kit
"Your lips need protection from the sun too. But most people don't know that," says Agarwal. Panth goes on to explain how SPF prevent lips from getting pigmented, and shields them from UV radiation, which cause dryness and fine lines.
Avoid lip balms that are pigmented or scented.
Add to cart:
Sebamed Lip Defense SPF 30 from Nykaa.com, ₹427
Avene High Protection Lip Balm SPF 30 from Amazon, ₹2,769