Photo: Mayank Mudnaney
Understanding skincare acids, even if you hate chemistry
As simple as A, B and Vitamin C
Depending on your proclivities, the word acid could conjure up images of bubbling liquids in Dexter's Lab or kaleidoscopic memories from your last full moon party. To beauty enthusiasts though, skincare acids should be a staple in your 2019 beauty regimen. Cropping up on labels of anti-ageing creams and exfoliating toner, they sound harsh and unforgiving—the exact opposite of what you'd want to slather on your face—but they're highly effective in measured doses.
Vitamin C, that pollution-busting, skin-brightening superhero that needs its own Marvel movie, is actually an acid. So is retinol, a guerilla fighter in the war against acne. Glycolic acid (a fruit-based acid) is the answer to the question, "Wait, Jennifer Lopez is 50?" If you want to get right, like Jenny—read on as two experts weigh in on skincare acids, their benefits, and choosing the right acid for your requirement.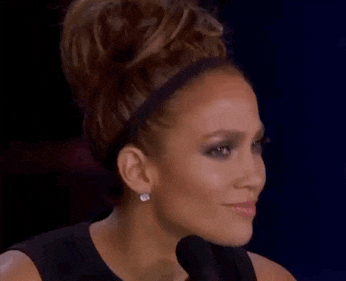 Understanding skincare acids
"Any substance with low pH levels (potential of hydrogen) is an acid," says Harshna Bijlani, Medical Head of The Ageless Clinic. Anti-ageing, anti-acne, anti-dry sky concerns—acids can do everything from unclogging stubborn pores and brightening skin to treating pigmentation and acne.
"AHAs (Alpha Hydroxy Acids) are mild, water-soluble substances derived from fruits. They work on the surface of the skin, gently dissolving the bonds between dead skin cells so they can be easily sloughed off to reveal brighter, clearer skin," explains dermatologist Dr Rashmi Shetty. The popular kids include hyaluronic, glycolic, lactic and citric acid, because they're kind to all skin types.
"The molecular structure of BHAs (Beta Hydroxy Acids) on the other hand, makes them oil-soluble, allowing them to penetrate deeper into the pores by mixing with sebum, thereby reducing oiliness that causes acne and blackheads," explains Shetty. The most common BHA is salicylic acid—well known for its presence in anti-acne products.
Of the two popular skincare acids, AHAs are less aggressive and less risky than in-clinic chemical peels. "Chemical peels, though administered by an expert, are harsher as compared to cosmetic products, so they generally involve proper aftercare," says Bijlani.
Treat your acids like you do your sweet but clingy Tinder matches—stick 'em in the friend zone. Shetty advises, "Pay serious attention to the strength of the acid and stick to products with 2-10 per cent concentration of acids that are gentle on the skin."
Use, don't abuse
To narrow down on the right acid and intensity for you, consult a doctor and do a patch test of the product (especially if you have sensitive skin). If there is no reaction, introduce the acid into your regimen every alternate day and double up usage to daily once your skin gets used to it.
Bijlani also believes that you should avoid layering too many types of acids in your routine—they may be incompatible and end up damaging the skin. "Stick to just one product (that might have a mixture of acids) or one type of acid that targets your point of concern. If you find it confusing, take your products to your dermatologist to tailor the right routine for you. Acid-based products will make your skin more sensitive to the sun, so avoid using them in the day or before a beach vacation," advises Bijlani.
You're now ready to go on an acid trip—with the best-selling products on our radar, suited for every budget.
The right skincare acids for every need
Hyaluronic acid provides deep hydration to moisture-deprived skin
Nykaa Skin Secrets Pearl + Hyaluronic Acid Sheet Mask, Rs 100.
Clinique Moisture Surge 100-Hour Auto-Replenishing Hydrator, Rs 1.050
GLAMGLOW Superserum, Rs 4,990
Salicylic acid tackles troublesome spots and acne
Neutrogena Oil-Free Acne Face Wash, Rs 549
Innisfree Bija Trouble gel cream, Rs 990
Mario Badescu Anti Acne Serum, Rs 1,400
Glycolic acid sloughs off dead skin cells for brighter skin
Dr. Sheth's Gulab And Glycolic Toner, Rs 499
NIP+FAB Glycolic Fix Cleansing Pads, Rs 800
Pixi Glow Tonic, Rs 1000
Lactic acid is a gentler and equally effective version of glycolic for those with super sensitive skin.
The Ordinary Lactic Acid 10% + HA, Rs 2,100
Drunk Elephant T.L.C. Sukari Babyfacial, Rs 5,600
Aveeno Daily Moisturizing Body Yogurt Lotion, Apricot & Honey, Rs 490
Ascorbic acid is really just antioxidant vitamin C, fights free radicals, tackles fine lines and brightens skin.
Garnier Skin Naturals Fresh Mix Vitamin C Face Serum Sheet Mask, Rs 150
The Body Shop Vitamin C Glow Boosting Moisturiser, Rs 1,845
Kiehl's Powerful Strength Line Reducing Concentrate, Rs 5,100
Model: Gayatri Hariharan/Inega; Styling: Divya Gursahani; Makeup: Riddhima Sharma; Hair: Krisann Figueiredo; On Gayatri: Dress, Urth. Scarf, vintage. Earrings, Lune.