15 best sunscreens for every type of Indian skin
No more excuses to skip the SPF
I never thought Mark Zuckerberg and I would have anything in common. But seeing the photo of his infamous sunscreen mishap, I hit 'Like' faster than I ever have on any Facebook post, while also wishing there was a 'hard relate' option.
Because I've been there. Thinking everything's good out in the sun, having fun, proud of myself for being protected from possible sun damage with multiple layers of what I thought were the best sunscreens. Cut to one hour into my outdoor meal with friends and one of them nudged me and suggested I take a trip to the loo for a quick look at what my sunscreen was devolving into.
Forget the duck, I had Zuck face. My sunscreen started shining bright in pasty white and streaking with my sweat. I could have sworn I read sweatproof on the tube's cover. Perhaps it wasn't equipped to handle my level of face sweat in peak Delhi heat.
Since then, I've constantly been looking out for what's new in the sunscreen market to try it for myself. Due to my trust issues with sunscreen, I became my own guinea pig. And after a lot of trial and error in different climates, I've managed to curate a batch of the best sunscreens for every occasion. Whether I'm feeling a little oily and sticky because of the humidity, or sensitive after one too many experiments with a new serum.
Dermatologist Dr Kiran Sethi of Isya Aesthetics stresses the importance of using a broad-spectrum sunscreen (protecting against UVA and UVB rays) on a daily basis. She recommends we apply about 1-2 teaspoons to effectively protect our face and neck. This equates to about 2-3 fingers in terms of length and depends on the surface area you need to cover. "The stronger the barrier, the better the sun protection," she says.
I get that buying sunscreens can be an experience as overwhelming as trying to declutter your home (learn how from India's first KonMari certified consultant). I'm ready to spill my secrets and share the best sunscreens that I've tried, ranging from the classics to the latest hits. Hopefully, you'll find something on our list to suit your needs, without looking like Mrs Doubtfire (iykyk).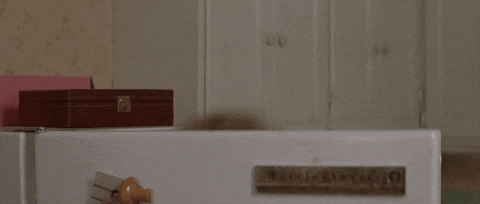 The best sunscreens for your every skin need
If your oily skin gives you a constant (unwanted) dewy finish
The dewy glow may be the new beauty trend. But people with oily skin have a natural sheen – some would call it 'glare'  – that we've spent years blotting and mattifying. Forget finding a good sunscreen, there was a time that we'd avoid using moisturiser as well because it felt heavy on our already-slick faces.
Thankfully over the years, skincare formulation has advanced, and now we have an array of the best sunscreens to choose from with these gels and lightweight lotions, complete with skincare ingredients that give a matte finish.
Biore Uv Aqua Rich Watery Essence Spf 50+ Pa++++
This water-based sunscreen is one of the lightest I have ever used. Water- and sweat-proof, it even works well under makeup, though if you're living in a very humid climate, dab on some pressed powder or setting powder if you want to avoid a slightly dewy finish.
You won't stress about reapplying because of how lightweight it is on the skin; you'll forget you're even wearing sunscreen. Although it does include alcohol and light fragrance in the formulation, the dehydrating nature of alcohol is balanced with moisturising ingredients like glycerin and hyaluronic acid.
Buy Biore Essence here, ₹1,270
UV Doux Silicone Sunscreen Gel SPF 50
The UV Doux sunscreen is a personal favourite of mine. With a matte finish that has a blurring effect on my enlarged pores (here's how you can minimise them), it gives just a hint of a white cast on my NC 40 skin tone, which fades away in about half an hour or so. As a silicone gel, it even serves well as a primer under your makeup.
It manages to stay in place through my day's stress-sweating. I'd say you should apply this sunscreen in a couple of layers, rather than blobbing on the requisite two teaspoons in one go. It doesn't sink into the skin as easily as the creamier sunscreen formulas.
Buy UV Doux sunscreen here, ₹651 (currently on sale)
Minimalist Broad Spectrum SPF 50, PA++++
Minimalist describes this broadspectrum sunscreen as a moisturiser-meets-sunscreen. It's the latest addition to my collection, and I quickly fell in love.
On a hot summer's day when I don't feel like applying multiple products on my face, I reach for this unassuming white tube. It gives me SPF 50 sun protection while being hydrating and soothing. Plus, it offers a mix of vitamins like B3, B5 and E. The niacinamide (B3) in particular is amazing for oily skin as it helps refine pores and regulate sebum production.
Buy Minimalist sunscreen here,₹389
If the thought of applying sunscreen itself is making your skin itch
There have been numerous occasions when I have gone overboard with exfoliation and my entire face has become as touchy as a reply thread on Twitter. The thought of applying sunscreen makes me want to scratch my face before I even pick up the product tube.
If you have sensitive skin, an impaired skin barrier, or a skin condition such as eczema or psoriasis, experts say it's safer to use a mineral sunscreen with zinc oxide and titanium dioxide as the UV filters. They're less likely to cause any stinging or itching – if they do, a trip to a dermatologist is due. However, brace yourself for some semblance of a white cast, caused by the zinc in the formulation.
Z Block 25% Zinc Oxide Sunscreen Gel
Z Block means serious business as a mineral sunscreen with 25% zinc oxide. It's quite heavy-duty sun protection, also broad spectrum and water-resistant. So this would be ideal if you have a day outdoors, swimming or playing sports.
Buy Z Block sunscreen here,₹680
Qurez Mattifying Mineral Sunscreen SPF 30 PA+++
This mineral sunscreen has a lotion-like consistency that might be more suitable for people on the drier side. It has moisturising benefits of aloe vera, vitamin E, and anti-inflammatory properties from green tea and sea buckthorn fruit extract.
Buy Qurez sunscreen here, ₹450
Neutrogena Sheer Zinc Dry Touch Sunscreen SPF50+ 
While the white cast on the Z Block sunscreen still settled and faded away under BB cream, this one was no joke. The white cast with this sunscreen is quite apparent, at least for me at MAC NC 40. It does work very well into the skin with no stinging or sticky feeling, so I would recommend it to people with lighter skin tones.
Buy Neutrogena sunscreen here, ₹880 (currently on sale)
If you're looking for a 2-in-1 to skin some makeup steps
A good tinted sunscreen is still hard to come by in the Indian market, in my opinion. There are so many factors that go into making one that works for your skin. While many brands are trying, the diversity of weather conditions, skin types, and tones makes it tough.
I was so happy when I thought I found the perfect tinted sunscreen to match my skin tone. But right as I applied it, my face felt suffocated. As if there was a layer of cellophane clinging to my skin and I immediately started perspiring and washed it all off. Another one I tried had such a strong floral scent I started getting a headache (there are 9 types that can plague your happiness) because of it.
It'll take some trial and error, but hopefully, you'll find one that matches your shade and feels comfortable on the skin too. Most tinted sunscreens are also mineral-based, making them a good option for people with sensitive skin.
The Pink Foundry tinted sunscreen with SPF 30
A hydrating mineral sunscreen, the tint leaves no possibility of a white cast appearing. Though there's only one variant, the shade may not suit everyone. This one is definitely on the warmer side with a very mild tint. Don't expect a lot in terms of coverage.
Buy Pink Foundry sunscreen here, ₹1,650
Sheer Zinc Tinted Mineral Sunscreen SPF 50 PA+++
The Re'equil sunscreen has a mousse-like texture that's easy to spread and blend in as long as you wait a couple of minutes after your moisturiser so it doesn't pill and ball up in your hands. Despite calling the colour a universal shade, it's a warm, orange-ish tint with just a hint of peach. It's definitely more suited to people with duskier skin tones, like myself.
You also want to work this sunscreen into your skin in layers rather than applying all in one shot. Go over it with some translucent setting powder or a matte setting to spray to reduce the chances of product transfer onto your face mask or phone.
Buy Re'equil tinted sunscreen here, ₹895
Harkoi Mineral Matte Sunscreen SPF 35+ PA++++
Harkoi boasts of working as a mineral sunscreen, a primer as well as providing a sheer tint to the skin. What is the most exciting about their offering is that it's available in eight different shades. The jar packaging isn't my favourite, but they have by far the largest shade range that I've come across in the Indian market.
Confused about what shade will be your match? You can first try out their sample packs. And if you can't find your skin tone, you can even submit a form to request it.
Buy Harkoi sunscreen here,₹700 and ₹450 for a sample pack of three
If your skin's thirsty for hydration
You've got dry, scaly skin that flakes like a khari biscuit (we understand your pain). Your skin is desperate for hydration and moisture along with ingredients that will help your skin hold onto hydration longer and prevent transepidermal water loss (TEWL).
When it comes to picking a sunscreen, opt for a creamier formulation that can give you the dewy finish you desire, while having active ingredients that double up as additions to your morning skincare routine. 
Isdin Fotoprotector FusionWater SPF 50+
In a recent video, Alia Bhatt explained that sunscreen is an important step in her skincare routine, one she wedges between her moisturiser and makeup. Her preferred SPF? Isdin's popular FusionWater range which is known to be intensely hydrating thanks to the addition of hyaluronic acid.
Buy Isdin FusionWater here, ₹ 2190     
Shadow SPF 50+ Cream by Fixderma
Fixderma suncare is a crowd favourite not only because they work with different formulas and finishes, but because they're also pretty cost-effective.
This one is a hybrid sunscreen using titanium dioxide along with Octinoxate, avobenzone, and benzophenone-4 as sunscreen filters. It is water-resistant and comes in a creamy formulation that has ingredients like Caprylic/Capric Triglyceride which can act as an emollient. This creates a barrier on the skin and prevents loss of hydration and moisture, in turn, reducing dryness without making the skin greasy to the touch. It also has a fatty alcohol, cetearyl alcohol, which can soothe dry skin, and niacinamide, listed here as nicotinamide, for smoothing rough patches and brightening.
Buy Fixderma sunscreen here, ₹325
COSRX Aloe Soothing Sun Cream
An international crowd favourite, COSRX's sun cream is among the best options for dry skin that needs some TLC. The aloe vera leaf extract moisturises the skin while also soothing it from the harsh sun. It's a hybrid sunscreen that is lightweight on the skin.
It does contain fragrance, in case that's something you prefer to avoid. Even if you're on the combination-oily side of the skin type spectrum, you can give this a go – as long as you skip a heavy moisturiser underneath.
Buy COSRX Sun cream here, ₹1,050
Avene Day Protector UV Cream SPF 30 PA++
This one's got skin-identical ingredients like glycerine and hyaluronic acid derivatives, and soybean extract as an antioxidant, which works triple duty as a soothing, brightening, and anti-ageing ingredient.
Because of its cream formulation, you can use this as a standalone moisturising sunscreen in warmer weather.
Buy Avene UV Cream here, ₹1,450
If you're looking for easy reapplication through the day
If you've started applying sunscreen on a regular basis, you're already doing more for your skin than you were before. You could put all the best products and expensive potions on your face to prevent and treat sun damage. But without protecting your skin from the sun in the first place, all your efforts are going to be undone.
But the second obstacle heads our way when it's time for reapplication – especially when you have to reapply on top of your makeup.
There are a few ways you can go about depending on the type and amount of base makeup you're using (foundation, BB or CC cream, face powder). You can top off your sunscreen using a makeup sponge, a sunscreen stick, powder sunscreen or a sunscreen spray.
And no, SPF in your makeup doesn't count.
Microfiber Velvet Contour & Baking Sponge by Plume
Australian drug-research scientist and blogger Hannah English's technique of reapplication had gone viral on social media when she demonstrated it in her Instagram stories.
She explains that, unlike a regular beauty blender, a microfibre velvet sponge absorbs a lot less product. So you can squirt your liquid sunscreen directly onto the sponge and press it down on your skin to ensure most product transfers from the sponge to your face. Don't drag the sponge across your face, as it can shift your makeup around.
Isntree Hyaluronic Acid Airy Sun Stick SPF50+ PA++++
The Isntree Hyaluronic Acid Watery Sun Gel is a viral favourite, but the stick version is pretty good too, and handy for reapplication. It's easy to swipe across your face or a part of your body that needs sunscreen throughout the day.
There may, however, be some makeup product transfer, so I'd check in with a mirror after doing this.
Buy Isntree sun stick here, ₹1,850
The Face Shop NaturalSun Eco No Shine Sun Powder
You can use this as a mattifying powder to soak up sebum and one that can add back the sun protection you lose throughout the day.
Although it's convenient, I will point out that this powder has a pink hue, so it's best suited for people who have a pink undertone to their skin or are on the paler side of the skin tone spectrum.
Buy the Face Shop Sun powder here,₹1,430 (currently on sale)
Lakme Sun Expert Ultra Matte SPF 40 PA+++
This pressed powder sunscreen is more on the warmer side than the previous pick by The Face Shop. It's got SPF 40 and a PA rating of +++.
If only they had more shade options. I'm super jealous of those whose skin tone this matches because of how painless it would be to reapply SPF with such a product.
Buy Lakme Sun expert here,₹285
A note of caution: Products work differently for different people. Always do a small patch test and consult a dermatologist before switching products if you have any skins conditions or allergies.