A still from BoJack Horseman
10 adult animated shows for the ones who refuse to grow up
How to watch cartoons like an adult
We love swimming in the streaming universe more than Michael Phelps loves winning Olympic gold. We prefer our multivitamins capsuled and flavoured, and won't swallow boring pills that leave a bitter aftertaste. Dark, crude truths of life? We want them sugar-coated in kaleidoscopic colours and animated. Credit to our forefathers for giving us the blueprint of adult animated shows with the dysfunctional Simpsons (Watch on Hotstar).
And a special note of thanks to our America-wale bhaiyas for taking us to the irreverent South Park and introducing us to Family Guy (Watch on Hotstar).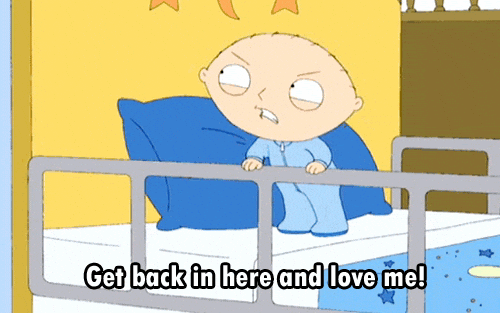 We now demand more. And our streaming partners have recognised this need. With streaming wars at an all-time peak, animated shows for adults have given us a humanoid horse who makes us re-evaluate our triggers, a reckless Princess drowning her doubts about marriage in pitchers of beers and a red panda stuck in a thankless, toxic workplace (relatable much?).
For those who binge-watched the big three precursors repeatedly and OD-ed on Rick And Morty, here's a new batch of intelligent – often offensive – adult animated shows for your watchlist.
For the uninitiated, trust us, the genre keeps the child within you alive. Those who argue that animation is for kids, here's a brain wave for you – animation is a medium, and it's not ageist.
Yet if you really don't want your cartoons to be dark and offensive, we have a deep-fried solution for you that works in both real life and reel: OD on Hotstar's Simple Samosa in Chatpata Nagar. No, we are not making this up. Can you resist it? Didn't think so.
10 adult animated shows that will make you love cartoons all over again
Aggretsuko, 2016
The protagonist gets drunk and belts out her favourite songs on karaoke machine to de-stress after work. This office satire is too good to be fiction.
In the Japanese anime show, directed by Rarecho, Retsuko (Kaolip) is a 25-year-old red panda character, who works as a clerk at an accounting firm in Tokyo. Her workplace is fraught with frustrations, politics and sexism.
Her daily escape is a neighbourhood karaoke club where she's a regular every night performing death metal songs.
The entry on our list of adult animated shows is loaded with lessons in workplace management: how to climb the corporate ladder, whether it's okay to cry at work, concealing emotions and gender inequality.
As Retsuko guzzles down beer and performs yet another number, you'll find yourself reaching out for the nearest pitcher and heading straight to the loo – because washroom acoustics are perfect for vocal stylings, okay? Okay.
We're just incredibly glad that this plot exists not only in our lives and nightmares, but also on Netflix.
Watch on Netflix
Archer, 2009
Welcome to the spy agency called ISIS (International Secret Intelligence Service) run by a dominating boss lady, Malory Archer (Jessica Walter).
Her son, Sterling Archer (H Jon Benjamin), is the eponymous hero who believes in being drunk during missions – in outer space, underwater, underground, bustling metropolis. The possibilities of his romantic adventures with his girlfriend Lana Kane (top agent at ISIS) and his work misadventures are boundless.
The result, however, is mostly predictable: he lands in unfamiliar and unwanted territories.
Also, watch out for Doctor Krieger (Lucky Yates), the head of research at ISIS. He is an invaluable source of knowledge, but he isn't exactly a doctor. That's just his first name. Creator Adam Reed's Archer is armed with no filters, excessive profanity and all the inappropriateness of the world, yet it's outrageously funny.
Prudes and Mrs Grundys, steer clear.
Watch on Netflix
Paradise PD, 2018
There are enough theatrics to give your society's AGMs a run for its money and the characters spell absurd all the way from A to D.
The first episode sets the tone for what's to follow: Kevin Pubesalad Crawford (David Herman) becomes a cop (because his mayor mom — Grey Griffin as Karen Crawford — makes some calls) at Paradise PD. His father, Chief Randall (Tom Kenny), doesn't approve of this move. Why? As a child, Kevin shot him in the testicles. Yes, you read that right.
In this fictional police department, nothing is off limits. You name it, they'll serve it – meth, horny Gorillas for cops and some gruesome diarrhoea. But that doesn't mean the squad is incompetent. It's just that in a world of first-responders, they like to come last.
The show wants us to stop taking ourselves and the world so seriously. We'd recommend it once, twice and all over again – Paradise PD is so crude, it's good.
Watch on Netflix
Love Death + Robots, 2019
Legendary directors Tim Miller (of Deadpool) and David Fincher (The Curious Case of Benjamin Button) joined hands to find the cure for our waning attention spans. They prescribe Love, Death + Robots – not in the literary sense, of course.
Their new show is an anthology of short stories – each episode running between six and 12 minutes – that spans across genres including horror, fantasy and comedy. The 18 stories are independent entities with more variety than a wedding buffet.
There are evil men, shape-shifting women, lovable cats, gladiator battles in London, a re-imagination of Adolf Hitler's death and a futuristic murder mystery, among other jaw-dropping story lines.
Animation geeks can trip out at the expansive scope of visuals, from CGI and live-action to hand-drawn.
Watch on Netflix
Big Mouth, 2017
Puberty years can bring along changes of a monstrous nature. Say hello to coming-of-age –uninvited erections and a surprise period of pain. This gem among adult animated shows gives a face to those puberty demons — Maury the Hormone Monster and Connie the Hormone Monstress.
We shadow Nick Berch (Nick Kroll) and his best friend Andrew Glouberman (John Mulaney), who grows an uneven patch of moustache and relentlessly tries to ask out Jessi Glaser (Jessi Klein).
Although the show spotlights the painfully awkward experiences of these seventh graders, it also offers enough puberty humour for the viewers to remember those years while rolling on the floor laughing.
Watch on Netflix
F is for Family, 2015
Set in Pennsylvania in the '70s, this adult comedy follows the Murphy family (Mr and Mrs Murphy and their three rebellious kids) and mostly focuses on the loud-mouthed patriarch, Frank (Bill Burr), who is dripping with white male privilege.
For instance, he doesn't understand why women need to be paid the same salary for the same job.
The show follows his resentment at work and how it affects his family dynamics. Mr Murphy treats his sons with crude and vulgar profanity, and is a victim as well as culprit of emotional abuse.
There are underlying issues of suppressed anger and emotions which magnify into frustration as adulthood unravels. Part hysterical, part sad, and powered by cuss words and racist slurs, F is For Family is as sharp and insightful as it is offensive.
PS: The younger Murphy son named Bill (Hailey Reinhart) is partly inspired by the series co-creator Burr's life.
Watch on Netflix
Disenchantment, 2018
Disenchantment has all the makings of a fairy tale, but fortunately is far-fetched from one.
The show is centred on Bean (Abbi Jacobson), the boozy, slacker-by-choice princess of the kingdom of Dreamland who is frightened to get married. And so she embarks on a soul-searching quest with her friends, elf Elfo (Nat Faxon), who falls for Bean, and the maleficent Luci (Eric Andre), a twisted cat-like creature.
What do the three have in common? A non-existent moral compass.
Their journey soon takes a raunchy, questionable turn, and then another: a fairy who is also a sex worker, a suitor impaling himself and so on.
But the ultimate question is still rooted in fairy-tale ethos: will they all get their happy ending or not?
Watch on Netflix
Undone
The central character Alma (Rosa Salazar) is a San Antonio woman who whiles away her time dealing with depressive episodes. She works at a day-care centre and returns home to her boyfriend, Sam. Yet she believes she has no reason left to live.
We meet the rest of her family too – her mother and sister. Her father died in a car crash when she was a child.
When she finds herself in another car crash, the plot thickens. He father resurfaces and asks her to help him. Is she hallucinating? Or is there room for some time travel? Or is there a bigger conspiracy?
Undone is a gripping visual delight and a break from the more popular styles of animation where the characters appear like caricatures. This is the first streaming show that's entirely created using rotoscoping- a process in which artists trace over previously captured images and also fuse the footage with original artwork.
In that sense, it's a thrilling story of one woman's battle with trauma projected via oil paintings in motion.
Watch on Prime Video
BoJack Horseman:
Creator Raphael Bob-Waksberg's BoJack Horseman is my alter-ego, my spirit animal and the horse power I'll never have. And I am sure he will soon become yours too.
BoJack (Will Arnett) is not a centaur as his last name suggests. He is exactly the opposite – a horse head atop human body. But he is also a celebrated '90s sitcom star, now whiling his life away self-loathing and investing in relationships that eventually fail.
With the help of his human confidante Todd (Aaron Paul) and his feline agent, Princess Carolyn (Amy Sedaris), BoJack wants to make a long-due comeback.
But can he, really?
Well, it's a six-season-long obstacle race that BoJack needs to gallop through as he grapples with his own legacy, anxiety, loneliness and a serious case of nostalgia.
Watch on Netflix
The Midnight Gospel, 2020
When Rick And Morty decided to make babies with Jerry Seinfield, the surrealistic show, The Midnight Gospel was born.
Creators Pendleton Ward and Duncan Trussell's show is a mind-melting travelogue of an inter-dimensional traveller, Clancy (Trussell) who chases new experiences across apocalyptic worlds.
While there, he records the experiences of the locals — fighters and survivors — to create what he calls "spacecasts" (podcasts created in unique spaces).
So one moment, you are in a burning hell-scape, the very next, you find yourself running amok in a zombie land. And somewhere amidst all this madness, you find yourself stuck in some bizarre time loop.
The method in this madness, however, comes from the insightful interviews that Clancy records during his travels discussing issues like dreams, philosophy of life, spirituality and so on. In the truest sense, this show is absolutely mind-melding.
Watch on Netflix
We're inviting you to join Tweak Connect, our private community of like-minded women, where you can make friends and freely chat about the relationships that rule our lives — from partners and parents to work colleagues and BFFs. Join here.